By
Stocked with quality products, organic produce, and tasty deli menus, San Francisco's smallest markets seem to stand the test of time. No matter how many delivery apps are available these days, nothing can beat a quick run to the nearest corner store to stock up on milk, eggs, and breakfast pastries. Here are some of our favorites.
On the corner of California and 22nd Streets stands a corner store straight out of the 20th century—vintage neon sign included. The place may have seen some owner changes during its long history, but locals still make their daily pilgrimage to 6001 California for newspapers, flowers, eggs, and milk. And if the occasion requires some special treats they have a great selection of wines and chocolates. // 6001 California St.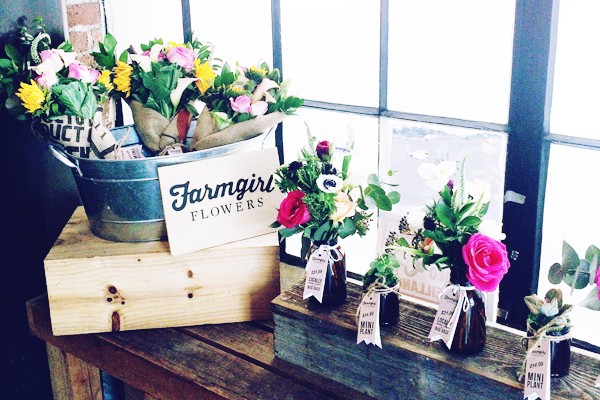 Small Foods Market brings a trendy mix of coffee shop aesthetic and contemporary convenience store to SoMa, serving coffee, pastries, and sandwiches around the clock. There are enough tables to enjoy your lunch away from your desk, a mini-bar serving beer and wine during happy hour, and you can pick up some fresh bouquets made by Farmgirl Flowers on your way home. // 522 2nd St
It seems like the entire neighborhood gathers at Village Market on the weekend for a relaxing morning spent sipping coffee, devouring french toast or sweet crepes, and perusing the comics section of the newspaper. The small deli menu is very popular with locals who are in the need of a slow breakfast (try the fried egg sandwich!) or a quick lunch. And if you're already there, you might as well grab some wine, a baguette, cheese, and salami for an easy picnic in the park. // 4555 California St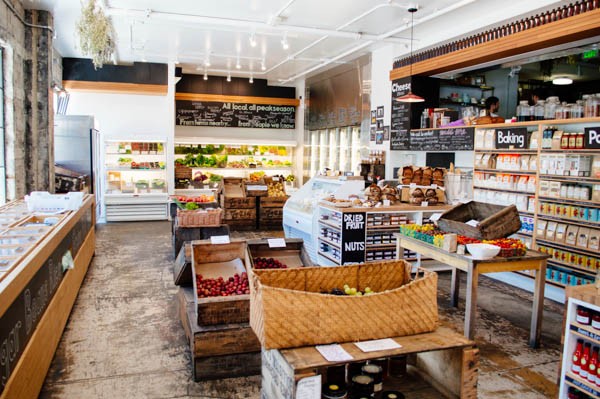 At Local Mission Market, almost all the products have been sourced within a 100-mile radius of the shop—think just-churned dairy from Point Reyes and fresh fish from Half Moon Bay. Meanwhile, the in-house kitchen cooks up tasty broths, pasta, soups, and other staples that make whipping up a breakfast, lunch, or dinner at home that much easier. // 2670 Harrison St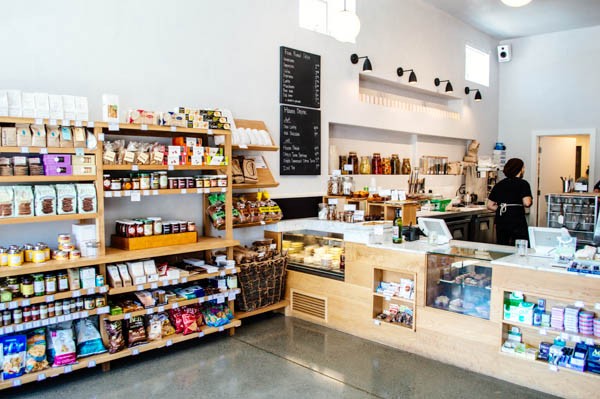 Set in what used to be a corner store, Bom Dia's sleek interior with wood accents and a black and white marquee outside, is the trendiest market in SF. There's a great selection of wines, delicious pastries (try the housemade bagels and banana bread!), specialty products, microbrew beer, organic produce, and a small deli menu for lunchtime. They also plans on hosting regular events, so make sure to follow them on Facebook for news and updates. // 1598 Sanchez St
Le Beau Market has been a Nob Hill institution since 1984. You'll find everything from organic produces, to a butcher's corner and an ample cheese selection at this friendly neighborhood watering hole. Get your gourmet sandwich from the deli counter and enjoy it at the nearby Huntington Park. // 1263 Leavenworth St
DON'T MISS A BAY AREA BEAT! SUBSCRIBE TO OUR NEWSLETTER.