By
Even with a looming deadline to finish editing oral histories from incarcerated women in her next title, Voice of Witness: Women in Prison (to be published by McSweeney's this fall), author Ayelet Waldman manages to read up to five books a month. Where does the writer of Red Hook Road, Bad Mother, and Love and Other Impossible Pursuits find the time? "I have no hobbies," she says. "I read, hang out with my family, or watch Bethenny Ever After." The Bravo reality TV show is Waldman's guilty pleasure—and a counterpoint to her required reading list full of dark comedies, family dramas, and touching memoirs. "I like a book that balances humor and darkness, that allows humor to be brought to tragedy," she says. "That's kind of my thing." It also makes for great summer reading if you're staying put at home and hiding out in the fog.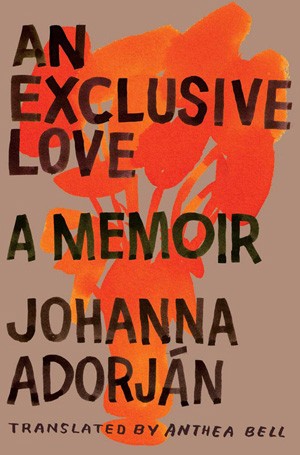 An Exclusive Love: A Memoir, by Johanna Adorján (W.W. Norton & Company, 2011)
"I've been reading a lot of Hungarian Holocaust literature. This one's by a young woman whose grandparents were Holocaust survivors and moved to Denmark of all places. In the '90s, the grandfather has a terminal illness. They decide there's no point going on: They're happy and feeling OK, so they commit suicide. The book is Johanna Adorján imagining the last day of her grandparents' life. I like it because it's great to see elegant people who helped define the Hungarian middle class. They were the engines behind the spread of the Hungarian language. Then most of them were wiped out in 1945. The book's about what happens to the ones who were displaced."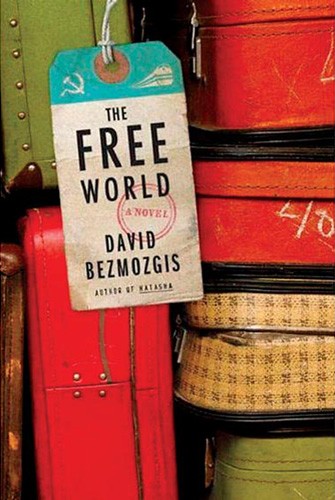 The Free World: A Novel, by David Bezmozgis 
(Farrar, Straus and Giroux, 2011)
"I read this book in bed. It's funny, tragic, and has beautiful insights into people. David Bezmozgis draws his characters with great economy. They're deeply flawed, but you like them because he likes them. In it, there are all these Jewish Russian immigrants in Italy in the '70s waiting to get shunted off to America, Canada, and Australia. An old man who believes in communism realizes his life is over once his sons and wife leave Russia. He's furious about being there and is desperate to get out. What you'll realize is that people are people, and the problems they have transcend time and space. The best novels do that while letting you identify with the characters in them."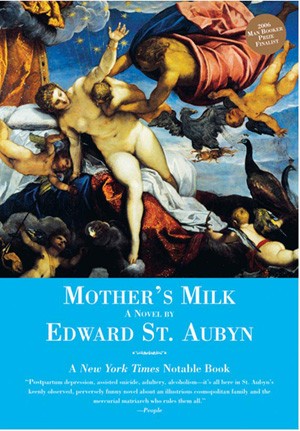 Mother's Milk, by Edward St. Aubyn 
(Open City, 2005)
"This is my favorite book ever, but almost no one I know has read it. I don't know why. It's quintessentially British, and the writing is just beautiful and manages to be meaningful without ripping your heart out. It takes place in a house in the South of France, where this family gathers every year. Everybody hates each other: The mother is leaving, and the kids are in crisis. And yet there they are every August together, year after year. That's a lot like everyone's family. By accident of birth, we're tied to people we loathe. I hope my children are happy and don't need to read satirical stories. My dream is for them to read this book someday and not know how to relate to these people."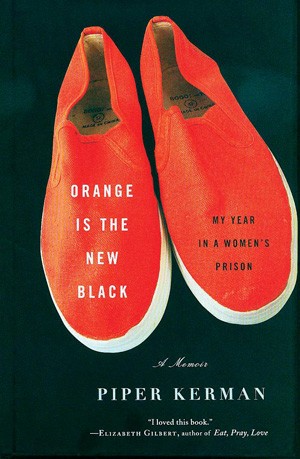 Orange is the New Black: My Year in a Women's Prison, by Piper Kerman 
(Spiegel & Grau, 2010)
"I was a public defender for a few years, and I've always been interested in prison reform. Dave Eggers introduced me to Piper Kerman, and we kept in touch while she was on the inside. She is the last person you'd expect to go to prison. Her book is about how the women take care of one another. From the moment she got there, she experienced this wellspring of support, like a gift bag from the other prisoners with shampoo, flip-flops—everything you need during the first weeks while your money is getting released back to you. It's touching and not the usual story you hear about women in prison. Without one another, they'd never get through it."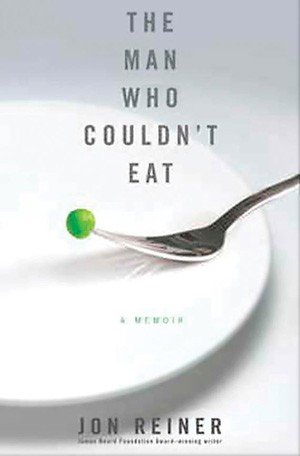 The Man Who Couldn't Eat, by Jon Reiner 
(Gallery Press, due out Sept. 6)
"This story got its start as a magazine article in Esquire. Jon Reiner wrote about his hellacious Crohn's Disease, where for months, this guy, a foodie, was not allowed to eat food by mouth. He's not starving because he's getting nutrition, but he was desperate to eat. It's a discussion about what food means in the absence of hunger. Personally, I have so many food issues. I've been on a diet since I was 15. The only time I wasn't was when I was pregnant and gained 70 pounds. But for half a day, this book gave me perspective, and I stopped dieting. He has that acerbic wit I enjoy so much. I mean you have to laugh when you've got shit backed up to your eyeballs."
DON'T MISS A BAY AREA BEAT! SUBSCRIBE TO OUR NEWSLETTER.