Last weekend, the 32nd annual Kapalua Wine & Food Festival on the northwestern tip of Maui looked more like a Bay Area convention, with some of our top culinary talents on the roster. The longest running food and wine fest in the country welcomed Gary Danko, Boulevard's Nancy Oakes, and Mourad Lahlou of Aziza, along with some of Napa and Sonoma's most sought-after winemakers (including Michael Mina's Rajat Parr), for four days of downright deliciousness. "It turned out to be a Bay Area rock star thing," said Master Sommelier, restaurateur, and host Michael Jordan (no, not that one).
The Ritz-Carlton, Kapalua, proved tempting with a blissful setting on the coast, but despite the gorgeous surroundings, consumption was the focus. At the chef demos, Oakes served up a toothsome avocado risotto with summer truffles, succulent Zabuton beef tataki salad, and shortcake with muscato-marinated strawberries; while Danko delivered with Dungeness crab salad, lemon pepper crusted duck breast with hash and Bing cherries, and a locally inspired crème fraîche cheesecake with macadamia nut crust and pineapple. Saturday night, the two forces united for dinner at the Pineapple Grill, along with wines from Rajat Parr's Sandhi Wines and Pax Mahle of Wind Gap. Meanwhile, Lahlou teamed up with Sonoma's Kistler Vineyards for ten courses of perfection, from oyster topped with yuzu foam to his famous duck basteeya with green plum sauce (paired with Kistler's heavenly McCrea Vineyard 2010 Chardonnay).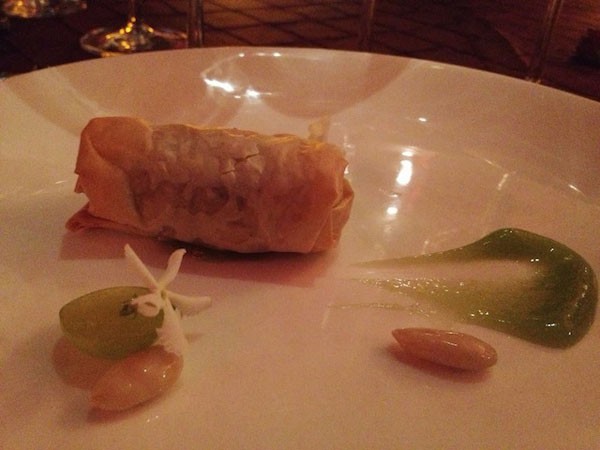 One of the weekend's best events was its first, which began on an indulgent note with a sparkling wine and cheese seminar, featuring a cast of Master Sommeliers (Jordan, Chuck Furuya, Roberto Viernes, and Patrick Okubo) along with The Cheese Shop of Carmel's Kent Torrey. Eight pairings of bubbly and luscious cheeses proved a decadent intro to the festivities: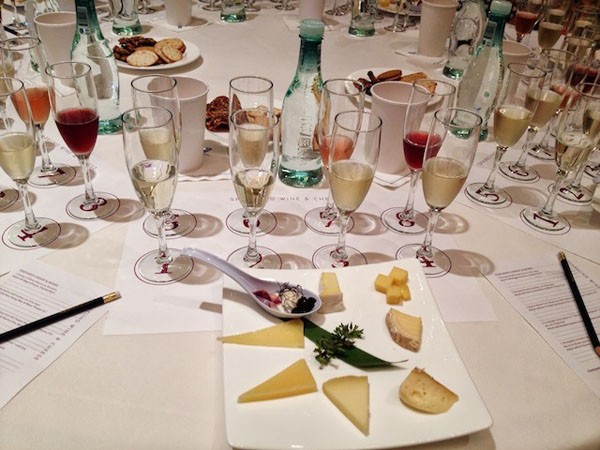 Fromage d'Affinois (French cow, Brie-style) with Reggeri Prosecco "Giustino Bisol"
Moosbacher (mild Austrian cow, Swiss-type) with Veuve Fourny Blanc de Blancs "Premier Cru"
Mutton Button (cow / sheep from Old Chatham Sheepherding Company, NY) with Juve Y Camp Gran Reserva Cava, Spain 2007
Lou Bergier Pichin (Italian for "Little Mountain Chepard," wash rind, raw cow, Piedmonte) with Domaine Carneros, Carneros, California 2008
Moringhello di Bufala (aged Water Bufala cheese, intense butter note, like movie theater popcorn) with NV Roederer Carte Blanche Extra Dry
Montegrappa (8 month Italian cow, parmigiano-like, main in mountains above Venice) with NV Vilmart Grand Cellier Brut
Trigal Manchego (Spanish 8 month raw sheep milk) with Nicolas Feuillatte Brut Rosé
Surfing Goat goat cheese (with California white sturgeon caviar, ogo seaweed, Molokai pupu potato chip) with Magicale, Brachetto Piemonte DOC, Italy NV
I caught up with the panel afterwards to find out their favorites:
Favorite pairing?
Furuya: #7—"It counters the saltiness and cools and soothes your palate between bites."
Viernes: Veuve Fourny with Fromage d'Affinois—"It wasn't one of the direct pairings…The cheese was so creamy, and the Blanc de Blancs had an almost nutty character to it, it pulled out the butteriness of the d'Affinois."
Okubo: #3—"The spiciness of the cheese with the Cava was amazing."
Torrey: #6—"I love the parmesan-style texture, crunch, and extra salt. It emphasizes the acidity and brings more fruit flavors out of wines, so there's a richness that worked."
Ideal pairing in life?
Viernes: "Aged red Burgundy with aged Comté cheese: 36 to 48 months, where you get the crystals inside of it. That's my pie in the sky of awesomeness."
Okubo: "A Northern Rhône Hermitage with lamb—grilled with a black pepper crust, done medium-rare. I love the combination of gaminess, earthiness, and pepper."
Torrey: "Cheese and wine in general—it's acid versus base. Simple science. That's why it works so well together."
Favorite Bay Area spots?
Furuya: Seven Hills: "Homemade pastas, farm-to-table. That restaurant is excellent."
Viernes: Yank Sing: "I love their honey-glazed sea bass, and their dim sum is terrific. I usually need it after a long night of wine."
Okubo: Benu: "It's an awesome experience, not just great food, but everything from service to food, to wine, to pairings. The somms are fantastic."
Jordan: The Slanted Door. Betelnut. Boulevard. Quince. "And I'm such a cheesy Italian, I have to go Rose Pistola."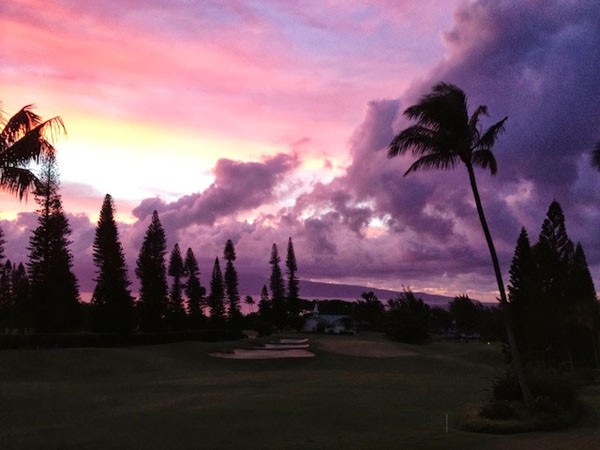 If you're heading to Kapalua, don't miss:
The Ritz-Carlton's property sprawls the coast, so you don't have to go far for extraordinary experiences. Venture just beyond the lawn, and take the Coastal Trail through lava fields to Kapalua Bay for a snorkel with sea turtles just off the beach.
A muscle-melting Lomi 'ili 'ili (hot stone massage) at The Ritz-Carlton's Waihua Spa starts with a lengthy deep-tissue massage with the spa's own facial-quality lotion (get the pineapple-papaya).
Horseback ride through a former pineapple plantation atop a stead named Shania Twain, Vigo Mortenson, or David Beckham with Ironwood Ranch—around for nearly 50 years, it's the oldest trail ride operation on Hawaii. Guide Gina—who rode Justin Bieber—is a wealth of knowledge on local flora, fauna, and the environment.