Warm days packed with hours of sunshine are the summertime norm in Sacramento. You don't need more reasons to leave the fog behind and plan a trip to California's capital for some old fashioned fun in the sun.
California State Fair
There's something for everyone to love at the California State Fair. Going on now through July 28th, there are concerts, rides, "The Farm," animals, and food guaranteed to deliver a sugar rush.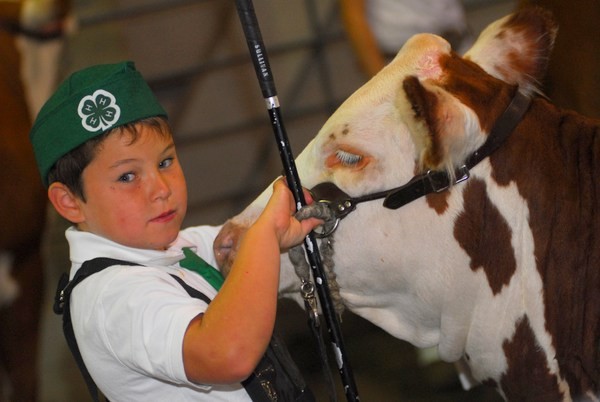 Photo Courtesy California State Fair
The first California State Fair was held in 1854 in San Francisco. Travel was a little trickier back then, so the Fair moved to a different location each year until it landed permanently in Sacramento in 1859. From the beginning, the idea was to showcase agriculture, and in the many years since that hasn't changed.
"The Farm"
This living three-acre exhibit grows 17 different crops. Last year it produced over eight thousand pounds of fresh produce for two local food banks. This year there's a focus on "Urban Farming" to encourage visitors with limited space to grow their own fruits and vegetables using methods like containers and edible landscapes. Then there's the how to grow a beer garden, that's bound to get lots of attention.
Concerts
Every night at 8 pm a new act hits the stage. Artists range from rhythm & blues, country, classic rock, and pop, and some of the names just might sound familiar. En Vogue is playing Monday the 22nd. LeAnn Rimes steps up Tuesday the 23rd. Old favorites like Air Supply and Kool & the Gang will be there, too.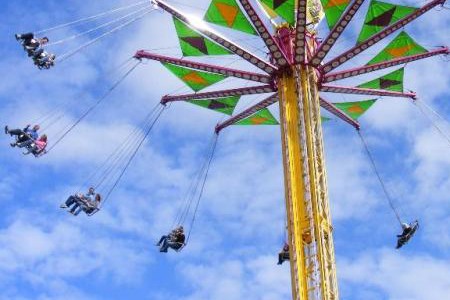 Photo Courtesy California State Fair
Whether you're a scaredy-cat or thrill seeker, the Magical Midway has 68 rides to make you either smile or scream. The State Fair Monorail takes riders on a tour of the entire Fairgrounds. Probably not a bad way to get the lay of the land if you're a State Fair first-timer.
And then there's the fair food. You'll get a guaranteed sugar rush, compliments of favorites like kettle corn, fudge, and funnel cakes, so get ready.
The California State Fair takes place at the Cal Expo on 356 acres adjacent to the American River. Open Monday - Thursday: 11 am - 10 pm, Friday - Sunday: 10 am - 10 pm.
Gold Rush Days
Step back in time to the California Gold Rush era during Sacramento's 14th Annual Gold Rush Days. On Labor Day weekend, Old Sacramento covers its streets with dirt, hides anything modern, and transforms into an Old West town. Nearly 200 tons of dirt aids the transformation into a scene straight out of the Gold Rush.
A Day in the Life
Hundreds of costumed performers add to the action. Expect to wander across a gun fight or two–Old West theatrics run high. Buffalo Soldiers and the Pony Express Riders will be in town. Tent City depicts daily life during the Gold Rush. During your visit you can stop by a saloon, a gambling tent, or visit with a doctor, dentist, and even an undertaker.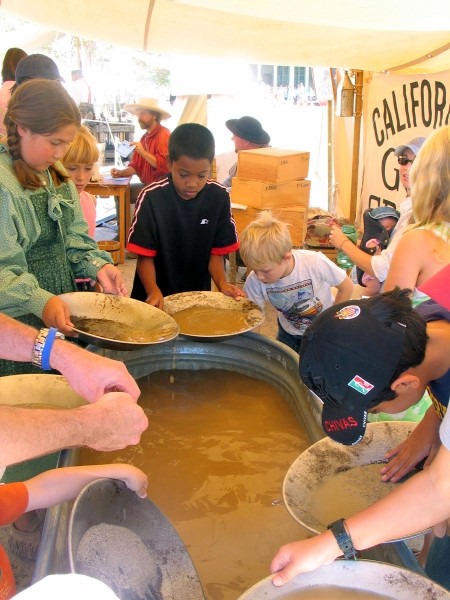 Panning for Gold, Photo Courtesy Sacramento Convention & Visitors Bureau
Take a stagecoach ride or try your hand at panning for gold. (It's harder than it looks.) Tinsmiths, blacksmiths, lace makers and other artisans will show off their craft along Artisan Alley. They'll also be plenty of arts and crafts to keep little ones entertained while they learn about the Old West.
A variety of bands, including bluegrass pickers and other old-time style  musicians, will perform on various stages throughout the event. Popular Old West food like BBQ, kettle corn, homemade sarsaparilla, draft ale, and local wines will be sold. Admission to Gold Rush Days is free.
Dana can be found on Twitter @drebmann