Summertime calls for drinks sipped out in the open air. If you're roughing it in the great outdoors, you need to have sturdy hardware to get your cocktails to your lips intact. Liquor.com has rounded up a few essentials, plus a Lemon Cooler recipe for any alfresco occasion:
Swirl Wine and Cocktail Tumblers ($8/set of four):
No matter what kind of cocktail you make, it shouldn't be served in a paper cup. Try Takeya's 16-ounce Swirl tumblers, which are lightweight and shatterproof. While they're made from clear plastic and not glass, they're still impressive, and affordable enough that you won't care if you lose one.

Metrokane Flip-Top Cocktail Shaker ($30):
When you're making drinks on the road, you need a no-fuss shaker. We like Metrokane's 24-ounce Flip-Top Cocktail Shaker, which has a one-piece lid/strainer and is dishwasher safe for easy cleanup.

Mini Travel Bar Set ($45):
No room to pack a shaker? Don't worry. This compact bar set comes with a flask for your spirit of choice and a funnel for easy filling, two collapsible cups, ice tongs, a metal stirrer and even a corkscrew. Just get a mixer and some ice, and you're in business.

Sport-Brella ($60):
Get relief from the blazing afternoon sun or a sudden rain shower with the jumbo Sport-Brella. It's eight feet wide and sets up in seconds. It even comes with ground stakes, so it won't be blown away by a gust of wind.

Tivoli SongBook ($200):
It wouldn't be a party without music. Pick up Tivoli's sleek SongBook, which can run on six AA batteries and is covered in a weather-resistant rubber coating. It has a built-in radio tuner and, of course, works with your iPod.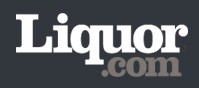 Bitter Lemon Cooler:
The perfect summer cocktail is one that's both refreshing and easy to make. We asked our own Allen Katz, Liquor.com advisor and Director of Mixology & Spirits Education for Southern Wine & Spirits of New York, for one of his favorite warm-weather recipes. His Bitter Lemon Cooler won't disappoint.
Bitter Lemon Cooler
Contributed by Allen Katz

INGREDIENTS:
•    1.5 oz Dry vermouth
•    1 oz Gin
•    .25 oz Natural grenadine
•    .25 oz Fresh lemon juice
•    Bitter lemon soda or lemon-flavored club soda
•    Garnish: Lemon wheel
•    Glass: Collins

PREPARATION:
Add all the ingredients except the soda to a cocktail shaker and fill with ice. Shake, and strain into a Collins glass filled with fresh ice. Top with bitter lemon soda or lemon-flavored club soda and garnish with a lemon wheel.