12 Gallagher Lane, home to venerable NY-based abstract painter Hunt Slonem, is unveiling a Visiting Artists program this Thursday, September 16th to honor its fast-approaching one-year anniversary in January with a show by emerging Bay Area artist Jonah Ward.
Ward's accomplished abstract style, which he brings to life in burning molten glass onto wood and in psychedelic glass drip sculptures that look like they belong in outer space, stand out alongside Slonem's own textured, conceptually detailed canvas works, which is no easy feat. The young artist's pieces take a violent, destructive process and turn it into a controlled chaos of angular burn marks and twisted glass figures.
A recent greduate of the California College of Arts, this is Ward's first major exhibition. He grew up on a farm and attended a one-room schoolhouse before heading to art school.
If you'd like to attend his debut as an up-and-coming player in the city's art world at 6 pm this Thursday, RSVP here.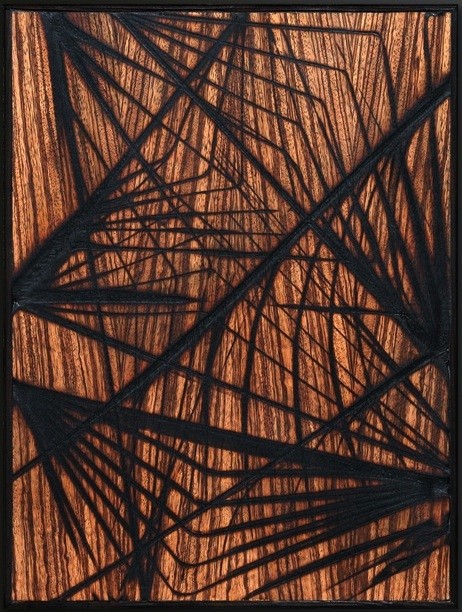 Photos by sourcephotographysf.com