By
Consider the fall arts season fully underway -- courtesy of a trove of intriguing shows focusing on new works by Bay Area artists.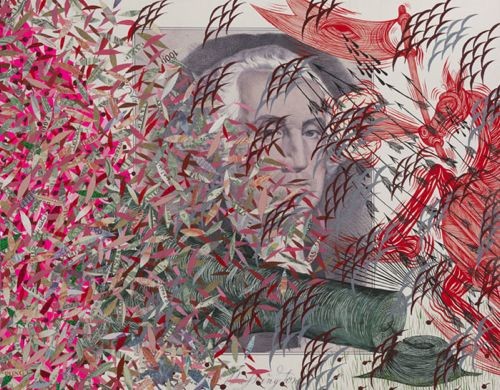 "Compound Eyes on the World: New Work by Andrew Schoultz"
SF resident Schoultz takes it from the street art scene to the next level, injecting political critiques into his large-scale works. Sept. 11-Oct. 23. Opening Sept. 11, 5 p.m. Marx and Zavattero, 77 Geary St., second floor, SF. (415) 627-9111, marxzav.com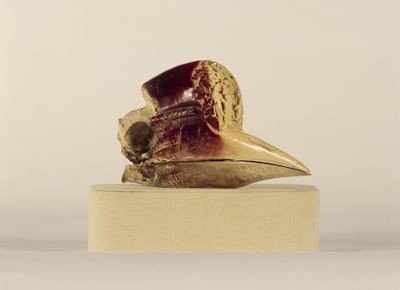 "Mark Dion: The Marvelous Museum"
The conceptual artist dips into the Oakland Museum's art, history, and natural science collections to unearth neglected curiosities and forgotten treasures and create site-specific installations. Sept. 11-March 6, 2011. Oakland Museum of California, 1000 Oak St., Oakland. (510) 238-2200, museumca.org

Fecal Face Show and After-Party
Fecal Face site and gallery founder John Trippe celebrates the SF-based art phenom's 10th anniversary with an exhibit at Luggage Store -- featuring paintings, illustrations, photographs, and mixed media by such artists as Kelly Tunstall, David Choe, Jeremy Fish, Maya Hayuk, Ferris Plock, Jay Howell, and Henry Gunderson -- and then with music by shining locals Kelley Stoltz, Sonny Smith, Ty Segall, and DJ Ted Shred at Mezzanine. Reception is Sept. 10, 6-8 p.m., Luggage Store Gallery, 1007 Market St., SF. The after-party is Sept. 10, 9 p.m.-2 a.m., Mezzanine, 444 Jessie St., SF. $8 suggested after-party donation (no one turned away for lack of funds). fecalface.com, luggagestoregalery.org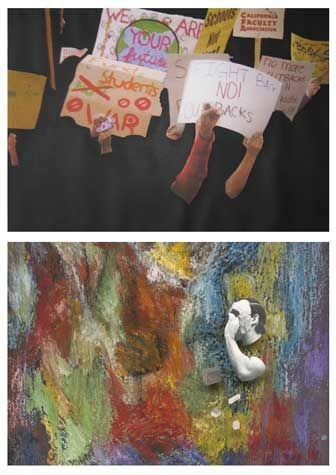 "Cliff Hengst and Wayne Smith: New Work"
SF artists Hengst and Smith show their latest pieces in two parallel solo shows: Hengst's last memorable turn at Gallery 16 looked at works gathered for his Good Times: Bad Trips book; sound artist Smith has mixed field recordings with improv as Aero-Mic'd. Sept. 10-Oct. 29. Reception Sept. 10, 6- 9 p.m. Gallery 16, 501 Third St., SF. (415) 626-7495, gallery16.com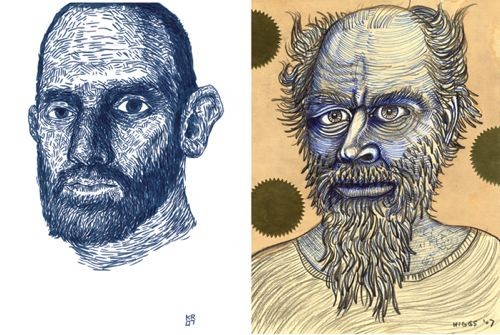 "Morph Traits"
Dischord recording artist Daniel Higgs, perhaps best known for Lungfish, and SF artist Kyle Ranson have put their heads together over the course of 16 years, in person and through the mail, to come up with this collaborative collection of drawings, now gathered in a book. Sept. 9-Oct. 3. Opening Thursday, Sept. 9, 6-9:30 p.m. Needles and Pens, 3253 16th St., SF. (415) 255-1534, needles-pens.com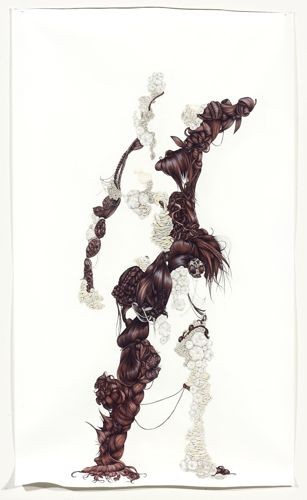 "Colleen Sanders: Stilling"
The energy of fetishes and a close attention to detail mark the work of the local artist. Sept. 11-Oct. 28. Opening Sept. 11, 7-10 p.m. Eleanor Harwood Gallery, 1295 Alabama St., SF. (415) 867-7770, eleanorharwood.com

"Suggestions of a Life Being Lived"
Ideas concerning queer activism and imagined communities breaking with dominant gay and lesbian culture inform this group show of 16 artists, curated by Danny Orendorff and Adrienne Skye Roberts. Sept. 9-Oct. 23. Opening Sept. 9, 5-8 p.m., SF Camerawork, 657 Mission St., second floor, SF. (415) 512-2020, sfcamerawork.org
DON'T MISS A BAY AREA BEAT! SUBSCRIBE TO OUR NEWSLETTER.