It's Fat Tuesday, which means Wednesday might be a little hazy for all you Mardi Gras enthusiasts out there. Here are some happenings around town:
Brenda's has gotten fatter (and by that we mean they've expanded) just in time for Fat Tuesday and to help hungry Mardi Gras revelers celebrate, they've rolled out a dinner menu that's already making us drool: broiled oysters four ways, gumbo, smoked pork rillettes, shrimp and grits and so much more. Judging by how packed this place gets for brunch, you'll want to get here quick. Don't you dare forget to wash it down with their watermelon iced tea! 652 Polk St. @ Eddy, 415-345-8100.
Fillmore Street's 2nd Annual Fat Tuesday Celebration:
San Francisco's own Fillmore District is deeply indebted to the finest musical essences of New Orleans, so this neighborhood will be raging accordingly. The Fillmore Center Plaza is ground zero for dancing and live music at 5 pm. Grab your free masks and beads before the parade at 6 pm, then party hop amongst the area's best clubs and restaurants (Rasselas, Boom Boom Room, Gussie's Chicken & Waffles, Fat Angel, 1300 Fillmore and more...) to see bands wailing all night long, plus delish drink and food specials. 5 pm-2 am.
Mezzanine's Mardi Gras Ball
Tonight, Mezzanine will turn into a dancing inferno to celebrate Fat Tuesday with music until the wee hours of the morning. Classic carnival music from New Orleans and Brazil will help you warm up your bead-throwing arm until Extra Action Marching Band, Brass Mafia and Boca do Rio hit the stage in epic fashion. Look forward to samba, good time New Orleans jazz, and raunchy stage shows. 9 pm, $12.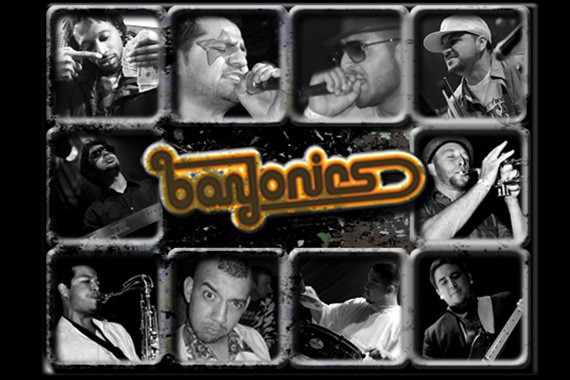 Genres collide at Yoshi's Mardi Gras shindig. Bayonics' mega-talented 10 members will school you in the art of blending hip hop with funk, reggae and Latin flavors by mixing live instruments and beats. Sambaxe's onslaught of beautiful Brazilian dancers will bring you the full gamut of feathers, flesh and Rio Carnaval moves. To finish off the evening's kaleidoscope of colors, Precita Eyes will create eye candy art live on stage. 8 pm, $15.