The holidays seem to bring out a lot of different qualities in people, ranging from overt outpourings of generosity to incredible instances of selfishness and greed. Fortunately, we tend to see more of the former, and perhaps even sense a trend as a growing segment embraces the notion that an economy based entirely on consumer consumption is unsustainable. That said, to get in the proper frame of mind for this article, we suggest you suspend any shopping repression tendencies and start thinking of yourself. We're talking about self-gifting here, people.
This column has polled five knowledgeable, local cycling aficionados to give us their take on the coolest category bikes available this season. Our criteria were pretty loosely based on equal parts technology, affordability, style, and (most likely) personal bias.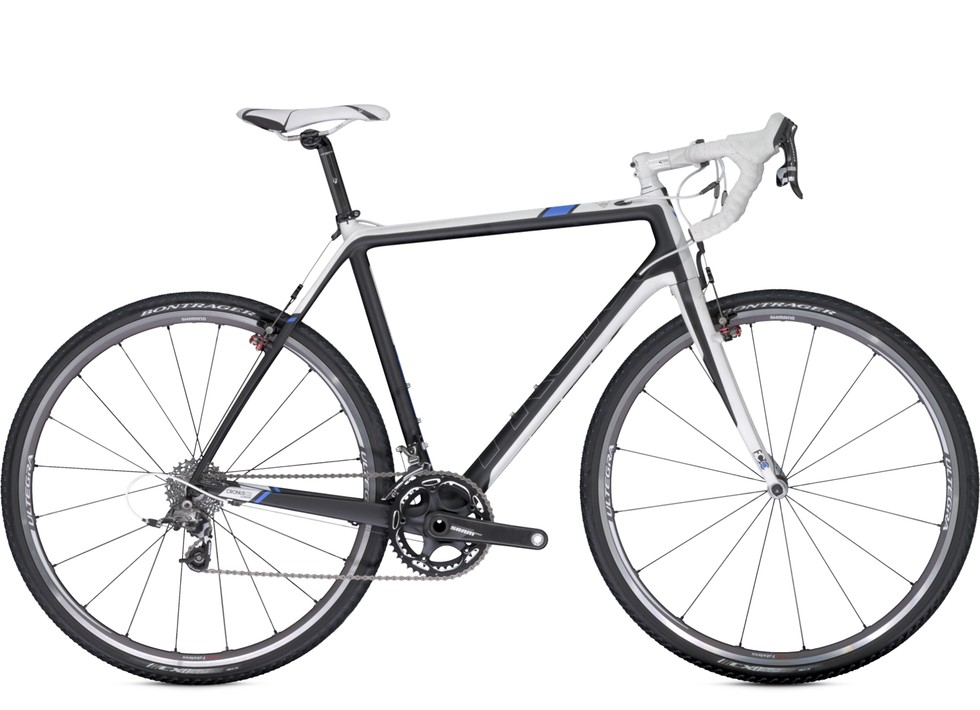 As it seems we're in the throes of a fine cyclecross season, weather-wise (mud, mud and more mud!). First up is Marin's Ric Kellen, a former NorCal Masters Champion and leader of the Mellow Motors cycling team. His hot pick is Trek's Cronus CX Ultimate, the bike of choice for Katie Compton, currently the top US woman CX racer. She's is riding a Cronus and the results don't lie; she's killing the European's with it. Based on a design imagined by Gary Fisher, the carbon-framed Ultimate is nicely equipped with Shimano Ultegra wheels, Avid brakes, a SRAM drivetrain and Bontrager at all the key rider interfaces. It's a great value at $3900. If that's a little too-self indulgent, there is a Cronus CX Pro build at $2940. Both have "hidden" fender mounts, so they can do double-duty as your commute bike.

Continuing our ride-deep-in-the-mud theme, we next asked StudioVelo Cycling's Chris Reed to give us the low-down on his preferred mountain bike. His choice was the Yeti Big Top (shown up top), arguably the most nimble 29er on the market. Chris sums it up as being "incredibly fast, stable and fun, suitable for almost any type of terrain that Marin has to offer." It features an aluminum front triangle mated with a carbon backend that makes the bike both durable and comfortable. Built up with a Shimano XT package, DT Swiss wheels, Fox Fork, and a Thomson cockpit, this bike has a rider's dream spec, and at $3599 it's the one of best values in MTBville. I would have to agree, having spent a great afternoon in the headlands aboard a Big Top, marveling at its maneuverability and poise.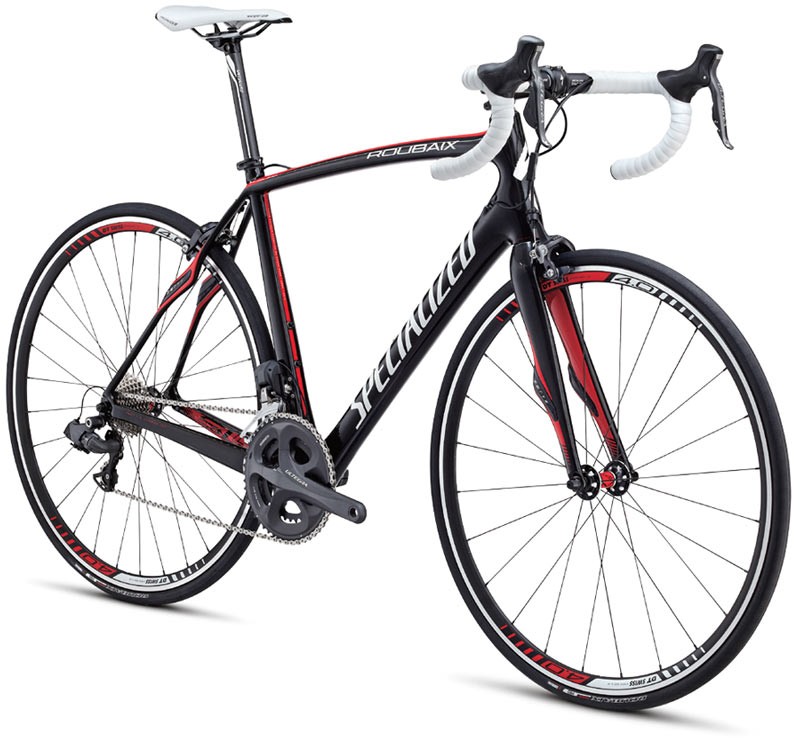 Next, we turned to Mike's Bikes for advice on the hottest road bike in their showrooms, asking Sausalito store manager Rich Marrow for his take on a reasonable hedonistic ride (one that won't precipitate a divorce). His choice? The 2013 Specialized Roubaix SL4, the bike ridden by this year's Paris-Roubaix race winner Tom Boonen. Rich thinks this steed is "perfect for everyone, from your weekend warrior to your ALC charity rider," because Specialized has "designed this bike to be as smooth and as fast as possible, with extreme comfort in mind." Outfitted with Shimano components, the full carbon frame and fork of the Roubaix make every ride better. It rolls out the door and on to your local cobblestones for a mere at $3600.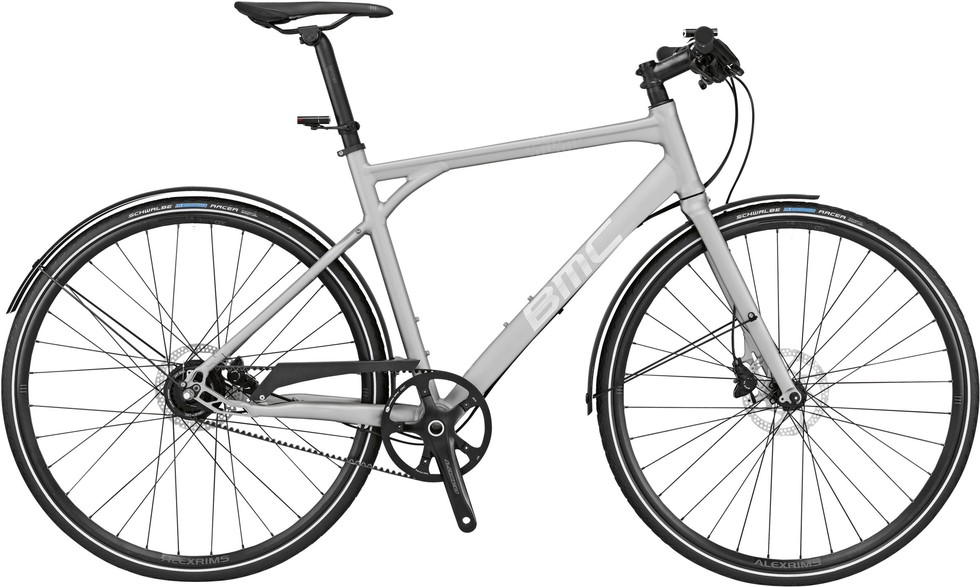 As more people discover the benefits of bicycle commuting, more manufacturers are offering purpose-built bikes to meet the demand. City Cycle's Tim Morris is pretty excited about BMC's Urbanchallenge AC01. And what's not to like about this sweet looking package? Its lightweight aluminum frame and fork are tough enough, but it's the details that really makes this a head turner–full fenders, Shimano hydraulic disc brakes, Gates V-belt drive and an Alfine eight-speed, internally geared rear hub make it pretty impervious to weather and grime. At $2,000, it demands a secure storage area at work. And fortunately, it's good looking enough to keep in the house.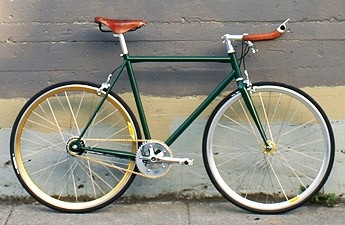 Last, but certainly not least, we ambled over to San Francisco's Mission Bicycle Company for a look at a custom built fixed gear city bike. Designed and built with artistic simplicity right here in San Francisco, the Valencia is available in a myriad number of color and equipment combinations. Mission's interactive Website helps you create your dream fixie step by step, starting at $750. It didn't take me long to creep up close to a grand with upgrades, but whatever you end up with will be uniquely yours.
Follow me on Twitter @OddsOften or read more cycling stories on KOMchallenge.com.