Livermore wineries are located in close proximity to one another, but the experiences vary in style and flavor like restaurants in the Mission. From one vineyard to the next, you might find a place to hitch your horse, peruse an art gallery, or kick back at a stylish urban winery. Here are a few favorites that stand out for their wine and distinct specialties:
For the Cowgirls and Cowboys: Murrieta's Well is named after Joaquin Murrieta, who discovered a well bubbling up on the site in 1850, hitched up his horse, pulled off his cowboy hat, and started sipping. The old school Western vibe still runs through everything here, but today you'll sip from wines like the Whip and the Spur instead of the well.

Painting by Darcie Kent
For the Art Lover: Darcie Kent Vineyards is owned and operated by a woman known almost as well for her painting, artwork, and hospitality as she is her award–winning wines. A fourth generation vintner, Darcie Kent's skillful and emotive artwork can be found on her wine labels, at her winery, and gallery.
For the Hungry: The Underdog Wine Bar at Concannon Vineyard is an "urban oasis" that serves fantastic dishes. The setting is youthful and chic, and the cuisine and experience have won the bar vaious awards ranging from Opentable.com's Diner's Choice to Best of the East Bay.
For the Playful: Concannon also hosts the Livermore Shakespeare Festival and is one of the best places in the Bay to catch a play. If you're into bocce, check out Garré Winery. And for a killer concert, or game of golf, hit Wente.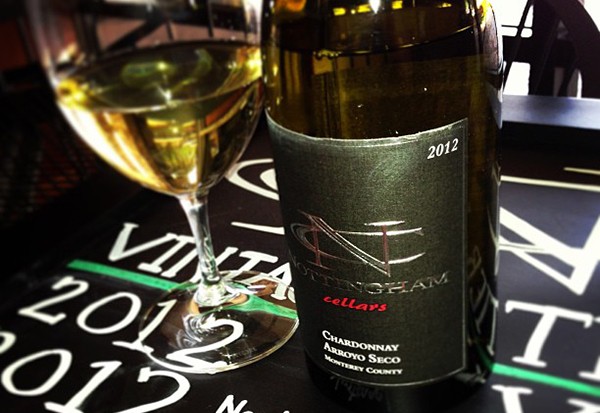 Image courtesy of Nottingham Cellars
For the Bold and Hip: Nottingham Cellars is based out of a small, edgy tasting room and operated by the cool, young, gentlemen who do everything from make the wine to design the labels. Black, silver and red are their brand colors and big, rich, tasty Rhône wines are their niche.
For the Purists: Those looking for a more traditional experience with equally good wine should try one, or all, of these award-winners: Retzlaff, Occasio, Steven Kent and McGrail