Summer is the time to head for Seattle. In July and August, the rains dry up, temperatures hit the mid-70s, and an indie spirit and burgeoning arts scene pulse with summer fun. The northwestern neighborhood of Ballard is a destination in itself since a sudden dose of modernity in recent years has attracted young, style-savvy creatives—like the on-fire folk band The Head and the Heart, which calls this area home.
STAY
The year-old Hotel Ballard (5300 Ballard Ave. N.W.) sits in the middle of the action. Home to the American-Scandinavian Bank in 1902, the building was converted into a hotel in the 1920s and received a welcome facelift and reopening last year. Fortunately, its 16 guest rooms are dressed in midcentury-modern good taste—right now, Hotel Ballard is your only lodging option until an as-yet unnamed boutique hotel opens around the corner next year.
SEE
Long before the neighborhood registered on hipster radar, Ballard was a Scandinavian seafaring community. For a lesson in maritime engineering, don't miss the old Hiram M. 
Chittenden Locks (3015 54th St. N.W.). Built in 1906 to separate the saltwater of Puget Sound from the freshwater of Lake Washington and Lake Union, the Ballard Locks are still a marvel. A system of moveable dams raises the water level on the Puget Sound side so incoming boats can meet the lake's elevation (think of it like filling a bathtub). Still fully functional, the locks are also the site of the much-talked-about fish ladder—a series of ascending steps where you can watch salmon make their way from the sea to the lake during spawning season (July–August). Carry on the nautical theme with a visit to Anchored Ship Coffee Bar (5306 Ballard Ave. N.W., 206-784-2576) where you can fuel up with a carefully crafted cappuccino—beans by local roaster Herkimer Coffee.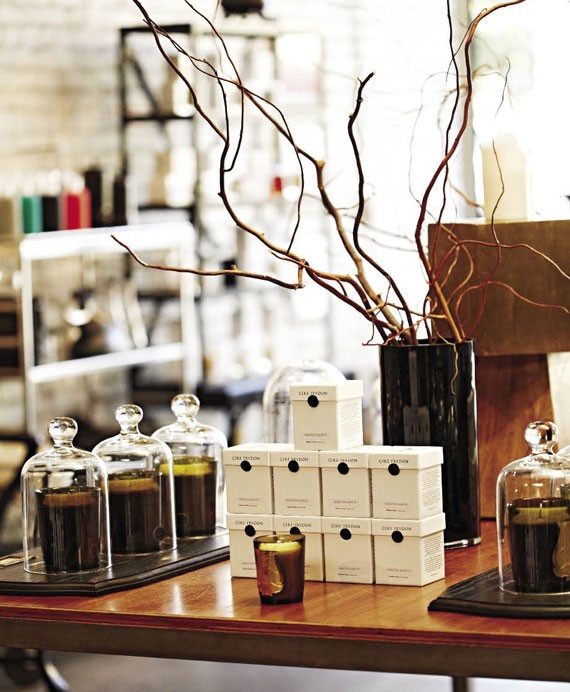 EAT
Restaurants ranging from down-home barbecue to upscale bistro fare have begun to crowd the main drag of Ballard Avenue. The Walrus and the Carpenter (4743 Ballard Ave. N.W.) serves West Coast oysters, French-inspired small plates such as white anchovy tartine and pork rillettes, as well as old-fashioned cocktails and a well-edited wine list. A staple in the neighborhood since 2010, the space shares a brick wall with Ethan Stowell's fifth restaurant, Staple & Fancy Mercantile.
Stowell, who was named one of Food & Wine's Best New Chefs in 2008, opened Ballard Pizza Company (5107 Ballard Ave. N.W.) to much hype this April. The neighborhood's takeaway joint is just what Ballard needed, serving slices of New York-style pie with foodie-friendly toppings including fennel, speck, and taggiasca olives.
For dessert, get your sweet fix at the recently opened Hot Cakes Molten Chocolate Cakery (5427 Ballard Ave.,), the farmers market favorite whose bacon, oatmeal, and raisin cookie was featured in the March issue of Bon Appétit. Or try the glazed doughnut at Top Pot (corner of 14th Ave. N.W. and N.W. Ballard Way).
DRINK
A plethora of taprooms and whiskey pubs make bar hopping convenient. The taxidermy den known as King's Hardware (5225 Ballard Ave. N.W.) is a must for hipsters who have a taste for Skee-Ball. But there are also more sophisticated ways to imbibe in Ballard. Not surprisingly, Seattle embraces artisan cocktail culture.
Bourbon and craft cocktails such as seasonal juleps are on order at The Sexton (5327 Ballard Ave. N.W.), a DIY-style lounge where vintage family photographs line the walls. The newcomer spot serves Southern-inspired bites like hush puppies and fried chicken. Pair them with a Double Bind (bourbon, sage cider shrub, and ginger beer served in a mason jar).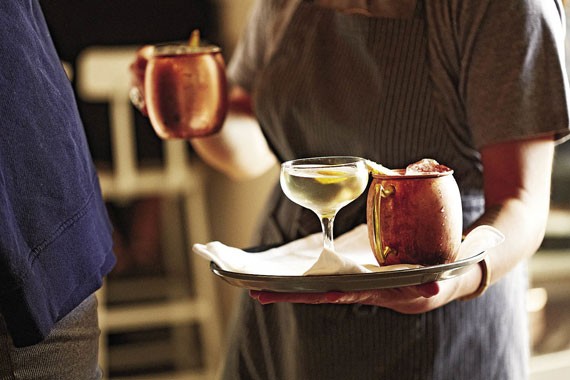 If beer is your poison, head to The Noble Fir (5316 Ballard Ave.) for a good selection of sours and hard ciders. The upscale tavern has a decidedly outdoorsy bent (co-owner Rick Weersing worked at REI for 10 years), with furniture made from Douglas Fir and Western Hemlock. Don't overlook the back room full of travel books and world maps.
SHOP
Whether you fancy clothes or curiosities, you'll find shop upon shop of well-curated wares. For the style-savvy man, Blackbird (5410 22nd Ave. N.W.) is a lofted industrial space with labels including Rick Owens, Commes des Garcons, and A.P.C., as well as Tellason, Tanner, and RRL for the 99 percent. Blackbird also has an apothecary for the ladies, aromatic with perfumes and candles. Ketch (5317 Ballard Ave. N.W.), the hood's mecca for designer denim in a minimalist space, is also high on the list.
Design enthusiasts, don't leave town without a visit to Curtis Steiner (5349 Ballard Ave. N.W.), a haven for peculiar objets d'art, jewelry, and handmade calligraphic cards, neatly displayed in wooden drawers from an old Dutch grocer's counter.
For more on Seattle, check out seattle.7x7.com. This article was published in 7x7's Juy/August issue. Click here to subscribe.