Originally published on CaliforniaHomeDesign.com
---
With abundant daylight, generous common spaces and plenty of distractions, the king of video-sharing, YouTube, is bringing the fun to their Bay Area headquarters.
Perhaps the office's most notable feature is the fantastic, giant three-person slide. Starting on the third floor, employees can zoom downstairs if they're running late to a meeting or on their way to lunch. The slide, installed last year, was given an inaugural run by YouTube's Salar Kamangar, who was appointed as the company's new CEO in late 2010.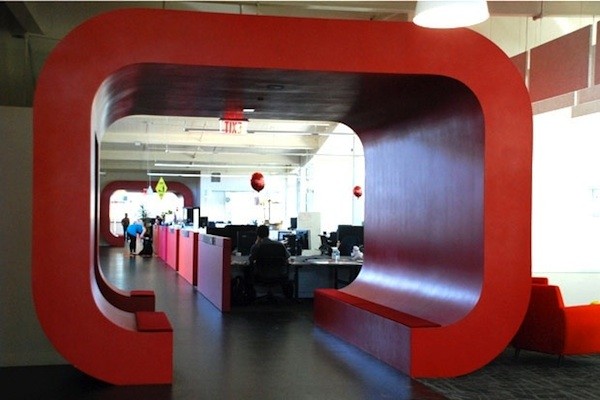 A signature seating area, designed by the Huntsman Architectural Group, was created to look like a television tube and follows the color scheme of the YouTube logo.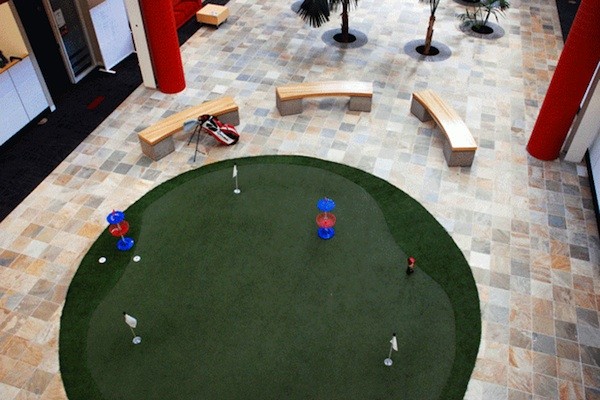 Want to take a break from work, but don't feel like using the EnergyPod or going down the slide? Perhaps a round of mini-golf instead! This course features three holes in addition to its assortment of resident garden gnomes. Wander outside during lunch for a little frisbee on the frisbee golf course.