Hollywood gets its inspiration from all walks of life, history included. Gold Country is loaded with history, so it makes sense the two would cross paths. Many movies and television shows have called Gold Country home, but along with making some fun movie buff trivia, Tinseltown helps bring history to life for Tuolumne County visitors every day.
Tuolumne (rhymes with "follow me") County, is a little more than 125 miles east of San Francisco. If you've ever done the drive to Yosemite National Park on scenic Highway 120, you've driven right through.
"Gem of the Southern Mines"
Columbia State Historic Park is a gold rush town that features the largest collection of gold-rush era brick architecture in California. Between 1850 and the early 1900s, as much as $150 million in gold was mined here. It became a state park in 1945, and restoration kicked into high gear essentially freezing the frontier days in time.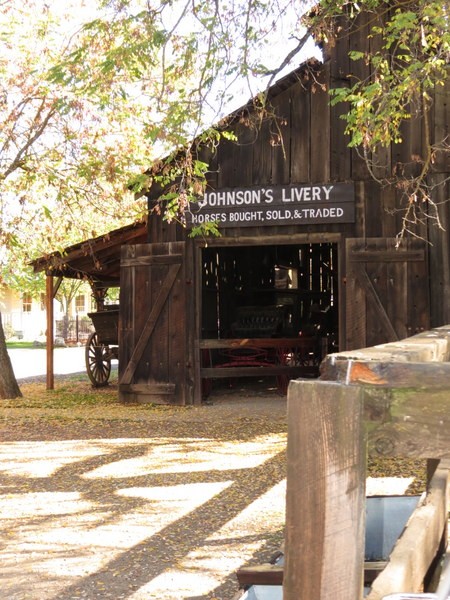 Almost all of the park's buildings are either replicas or restored versions of the original town, which has enabled Columbia to play parts the like of Sleepy Eye, Minnesota on Little House on the Prairie and Hadleyville in High Noon. The Wells Fargo building on Main Street played host to Clint Eastwood in the movie Pale Rider and more recently the television series The Young Riders moseyed into town. The Livery was built for The Young Riders series. It's the only building on Main Street that is not original or the reproduction on an original. The film company donated it to the park and now it houses a collection of horse-drawn carriages open to visitors.
Take a walk down Main Street and you 'll find plenty to do. Try sarsaparilla, take a ride in a stagecoach, go gold panning or try your hand at candle making. Workers dressed in period costumes add to the old-time feel.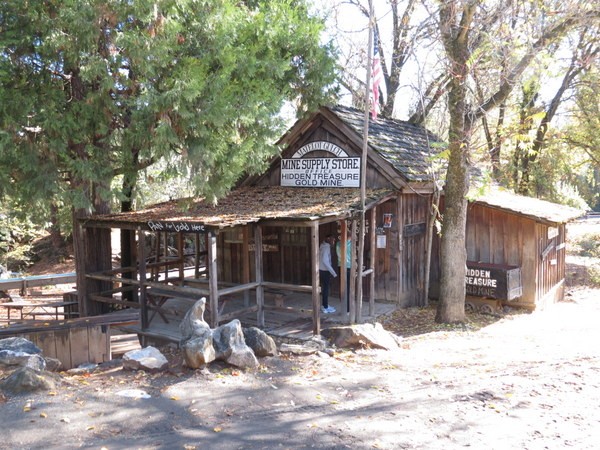 Free town tours led by Park Rangers are offered on weekends at 11 am. The tour begins outside the museum (look for the sign in the middle of the road) and lasts about an hour. It's more talking than walking heavy and fairly easy for families with kids in or out of strollers. Dogs on leash are welcome and a common sight.
Stroll through Sonora
Less than 10 minutes down the road from Columbia Historic State Park is Sonora. Settled by Mexican miners during the early gold rush days, it's named for Sonora, Mexico. Downtown is a mix of preserved mid-1800s buildings and modern shops and restaurants. The main street through town is Washington, which is where you'll find Legends, Books, Antiques and Old Fashioned Soda Fountain. As you battle it out with your sweet tooth, check out the shiny gold, antique cash register that sits behind the ornate bar.
Nearby Murphys  or Angels Camp make a good home base for exploring. Include a trip to Calaveras Big Trees State Park to add even more WOW factor into your golden itinerary.
Dana can be found on twitter @drebmann