When it comes to wedding photography and videography, an outfit called iPhone Shooters says the best tool is likely in your pocket. Brian Adams (photographer) and Rainer Flor (videographer) have gone where no professional has gone before when they recorded Flor's wedding with their iPhone 4s. And here's the startling news: Even the pros can't tell the difference between the iPhone pictures and the images shot and recorded with conventional cameras.
"When you look at the prints, we don't think you can tell the difference between the SLR (single lens camera) photos and the iPhone photos," says Flor.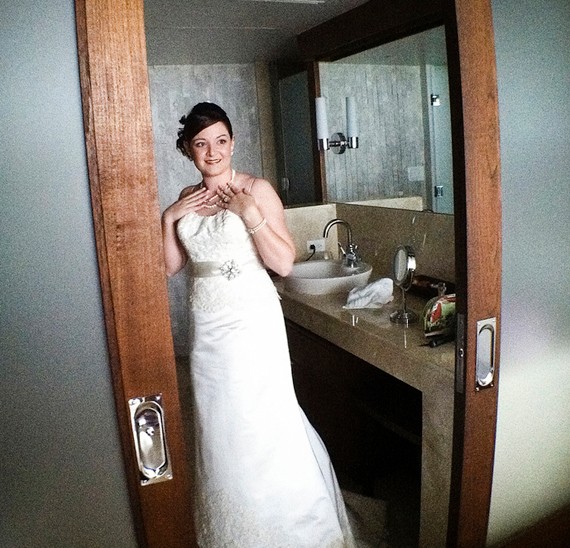 What's more, using the iPhone instead of a digital or video camera allowed the duo to do what they believe modern brides and grooms want: share the nuptials with the world almost instantaneously. "Brides really demand that their photos be done right away, because they can't wait to post them on Facebook or Twitter," says Adams. "This allows us to do just that."
Flor explains that to share photos from an event with conventional tools, a photographer or videographer would have to remove the digital card, download the photos, edit them and then post to social media sites. With the iPhone, it's as easy as tapping a key. "The iPhone lets us do it with the push of a button," he says. "There simply isn't time to do it the other way."
As for color correction and adjustments, as the old iPhone ad says, there's an app for that. And that's what, for the most part, Flor and Adams used: conventional apps. "We did spend a little money," says Adams. "For example I bought a $30 lens attachment for my phone."
If professional-grade photography can be taken with a phone millions of people own, it begs the question: Are these men helping to destroy their industry? "We don't think of this as the end, we think of it as the beginning," says Adams. "We would expect that you would hire a professional for a big event, like a wedding. There's no substitute for creativity and a good eye. But, if we show people what the phones are capable of and they do a great job shooting their son's little league baseball game, that's a good thing." "We want to show the millions of people running around with iPhones in their pocket that the photo and video capabilities are endless," adds Flor.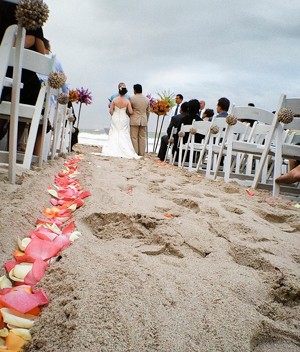 Adams and Flor are based in Orlando, Florida, but take assignment across the country and around the world. Since recording Flor's wedding in November, they've started booking other iPhone weddings. "It's great because holding a phone, you become invisible and that's when you get the best photos," says Adams. "But a lot of people want to book us because right now it's a novelty and a real conversation piece."
Check out this video below...