By
Dreading hump day? Liquor.com's Spirited Supper at Orson can help out with the mid-week blues. Orson and Citizen Cake chef Elizabeth Falkner, along with recent Iron Chef America winner Dominique Crenn (of Luce) will prepare a seasonal lip-smacking four-course dinner to be paired with 5 fall-inspired cocktails prepared by Orson bartender Ian Adams, plus the know-how you'll need to recreate it at any soiree at home.
Tickets are available for another 12 hours and at a cool $85, how could you say no? If Orson's savory new-American menu and the success of Liquor.com's last Spirited Supper at Jardinere are any indication, Liquor.com's Spirited Supper is sure to rev up your week!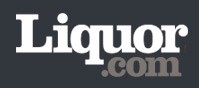 DON'T MISS A BAY AREA BEAT! SUBSCRIBE TO OUR NEWSLETTER.