Whether it's making you late to a very important date or it leads to meeting the love of your life on one of their rickety buses, our lives all hinge on Muni at one point or another. Friends and foes are all coming together this week on Friday, October 29th for Muni Diaries Live! at the Makeout Room to hear stories, both horrific and happy, about our city's public transportation.
A cool $5 at the door will get you in to see riotous storytellers like Derek Powazek of Fray Magazine, comedian Bucky Sinister, Literary Death Match champion and novelist Andrew Lam throw down their own Muni stories, plus a chance to tell your own Muni happy/horror stories on stage for prizes. We know you've got a few. . .
And if you've got a particular bone to pick with those new-fangled Clipper Cards, Muni Diaries will stage a cathartic battle between the plastic vs. paper (passes) that you'll just have to see to believe. This fun night goes from 7:30 pm to 9:30 pm.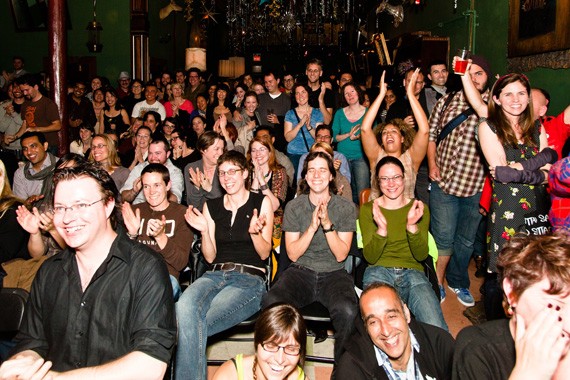 Photos by Troy Holden of CaliberSF and Amber Wolf of Wiz Bang Photography.