By
As recently as two decades ago, Hayes Valley was hardly known as the home to some of San Francisco's best restaurants and boutiques. When the Central Freeway was damaged in the 1989 earthquake and later moved to ground level, however, Hayes Valley became one of the most desirable spots to live in the city. As the neighborhood turned into a weekend destination for window shopping and Bloody Marys, the community has grown right alongside it.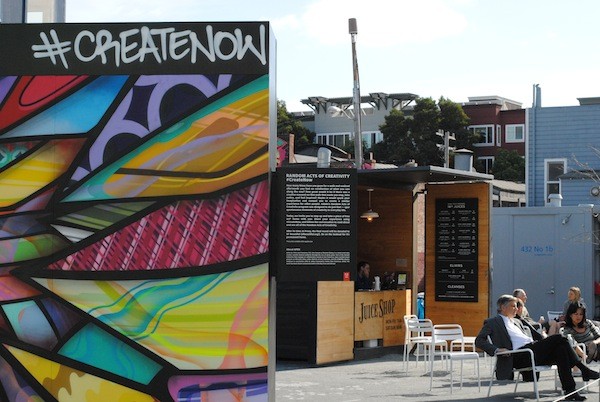 What do you get when you add a handful of former shipping containers to two blocks of open lots? Proxy, a rotating roster of food, art, and retail vendors. Check out current Proxy tenants like Biergarten, Juice Shop, Ritual Coffee Roasters, Streets of San Francisco Bike Tours, and Basic Training. 432 Octavia Street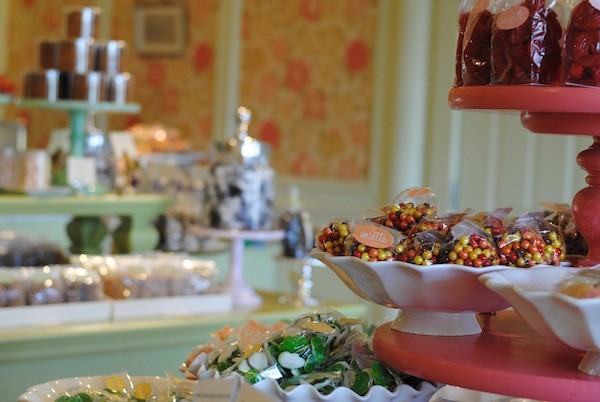 It's hard to disagree with Miette's self-description as "San Francisco's most charming pastry shop." Enter their bright, pastel-colored store along Octavia Street and you'll be overcome with the urge for cakes, pastries, and a vast assortment of candies—and you and your sweet tooth have come to just the right spot. 449 Octavia Street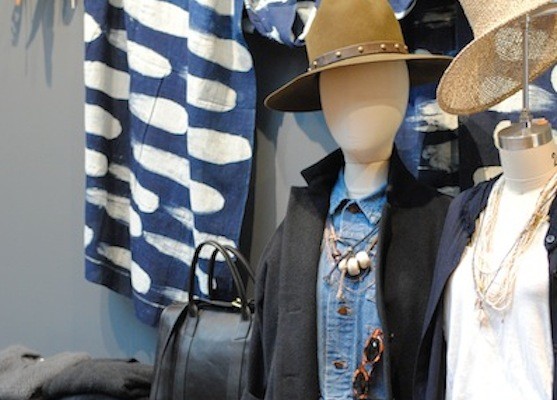 A finely curated collection of clothing, accessories, jewelry, and folk art, Reliquary seamlessly combines the old (check out their stunning collection of vintage jewelry) with the new, carrying bohemian brands like Ace & Jig, Fog Linen, and Marisa Haskell. 544 Hayes Street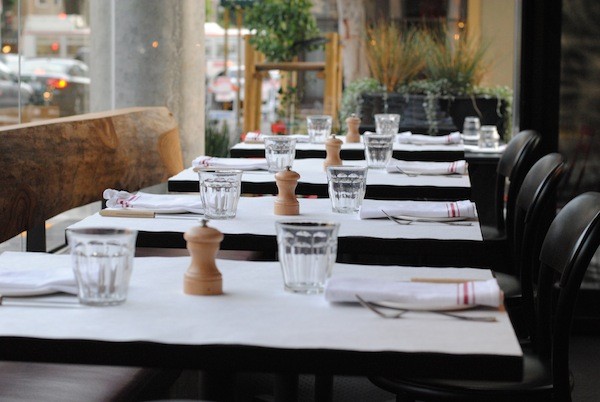 Chef Corey Lee, formerly of French Laundry and Benu, has taken the classic Parisian bistro and given it a modern, sleek update at Monsieur Benjamin, the latest addition to Hayes Valley's arsenal of fine dining. 451 Gough Street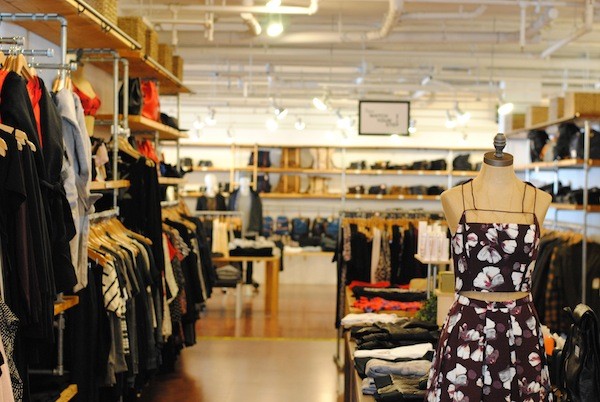 Not looking to max out your credit card on some new clothes? Azalea is a good Hayes Valley stop for (slightly more) affordable mens and womenswear. Shop brands like Sam Edelmen, Topman, and Mink Pink—not to mention Comme des Garçons and Helmut Lang if you do feel like splurging. 411 Hayes Street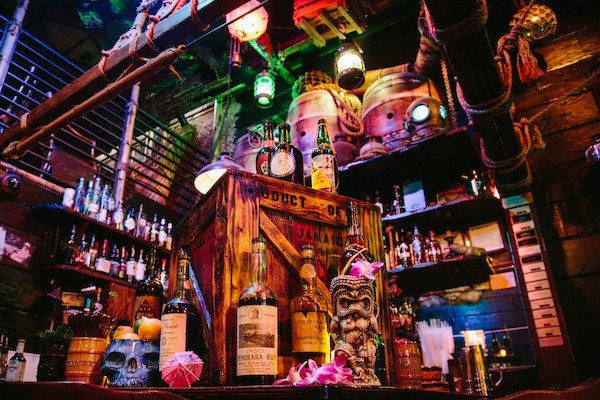 Photo by Allison Webber Photography, Courtesy of Smuggler's Cove
What do you get when you cross a speakeasy with a tiki bar? Smuggler's Cove. Celebrate all things rum-based with a drink menu of more than 70 cocktails. Take it to the next level when you join their Rumbustion Society, sample 200 rums (not at once), and become a Master of the Cove. 650 Gough Street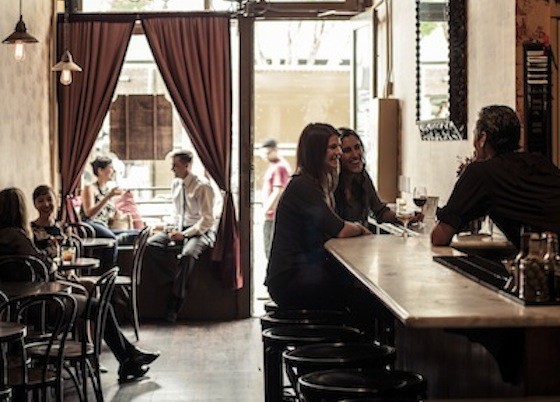 Photo by Kelly Puleio, Courtesy of Two Sisters
Inspired by bookstores and coffeehouses from Krakow to Brooklyn, Two Sisters Bar & Books combines the best of both worlds—a cozy nook to settle down with a good book, a seasonal dish, and a glass of California wine. Join their monthly Books and Booze Club, where—you guessed it—great literature meets signature cocktails on the last Wednesday of every month. 579 Hayes Street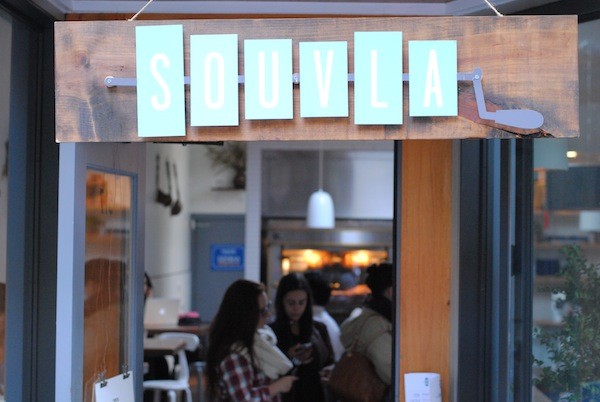 A classic Greek souvlaki sandwich shop opened by a Greek-American chef who's worked with Thomas Keller? Yes, please. If the spit-roasted meats on warm pita bread served with Greek wine aren't enough for you, take home a whole roasted chicken for only $20. 517 Hayes Street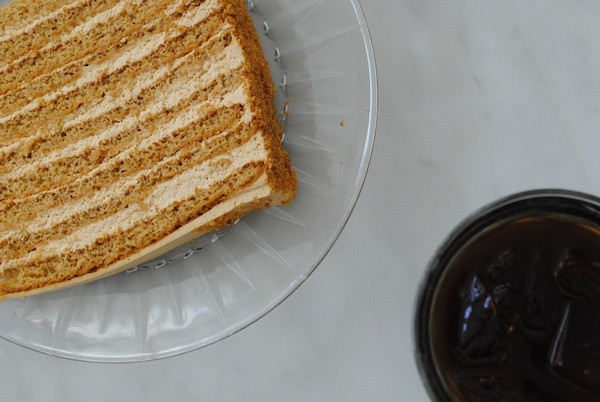 It took twenty years of baking and cooking experience and many trips to Prague, Vienna, and Budapest for Michelle Polzine to open 20th Century Café. In this sunny corner café, classic Eastern European meets modern Californian with housemade bagels, potato knishes, and the not-to-be-missed krasinski torte, Russian honey cake. 198 Gough Street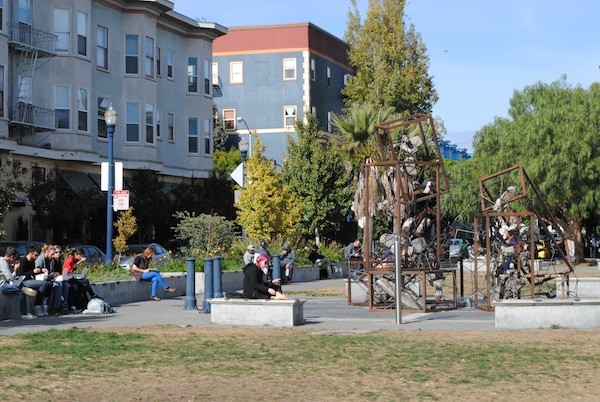 Named for Patricia Walkup, a tireless neighborhood activist and longtime resident of Hayes Valley, Patricia's Green is a long, narrow open space dotted with playground equipment and public art. Grab a coffee or a snack nearby and enjoy the sunshine on one of the Green's many benches and tables. Octavia Street between Fell and Hayes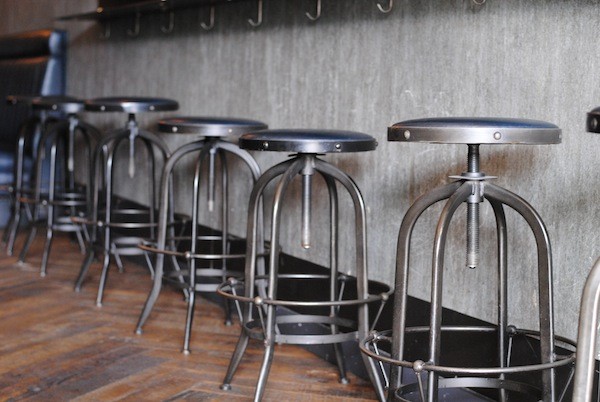 Opened just over a year ago, Brass Tacks quickly became the go-to Hayes Valley watering hole for great cocktails in a casual, elegant atmosphere. The Brass Smash—made with Venezuelan rum, cynar, mint, and lemon—is a favorite, but chat with the incredibly savvy bartenders to find your new drink of choice. 488A Hayes Street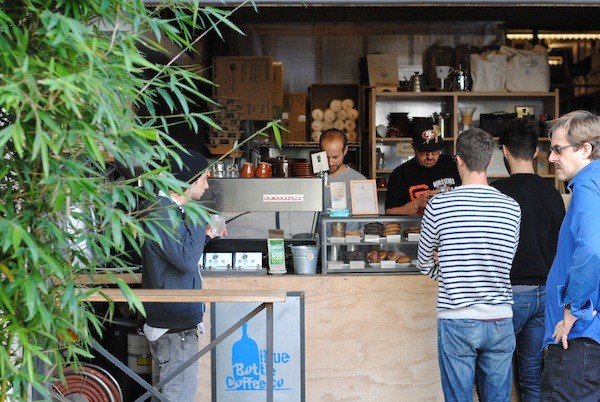 Tucked away in a back alley, this Hayes Valley kiosk was the first official Blue Bottle cafe opened back in 2005. Today, the Linden Street shop continues to serve their world class espresso drinks, drip coffee, New Orleans iced coffee, and baked treats from the Blue Bottle Oakland kitchen. Enjoy your off-menu Gibraltar on one of the stone benches outside. 315 Linden Street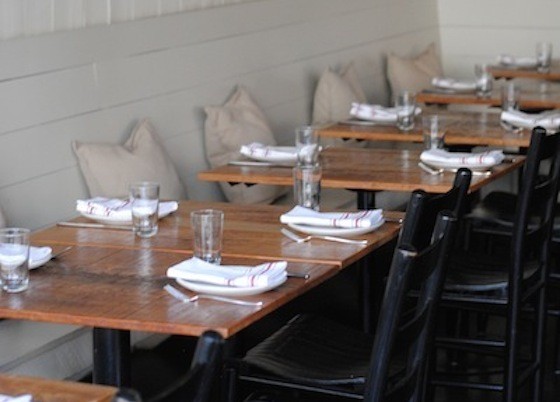 The potted herbs, cozy neighborhood vibe, and cream-painted wood walls from a Petaluma saw mill evoke all things Northern California—as does the fare at Rich Table, the husband-and-wife team Evan and Sarah Rich's ode to California comfort food. Reservations are notoriously tricky to come by, but coming early and sipping on a cocktail at the bar certainly isn't a bad way to wait for a table. 199 Gough Street
(Updated Aug. 5, 2015)
DON'T MISS A BAY AREA BEAT! SUBSCRIBE TO OUR NEWSLETTER.