Long known to fishermen out to hook dorado for dinner, the seaside town of Loreto on Baja California's east coast is slowly making a name for itself with folks who would have no idea what to do with a rod and reel.
About 250 miles north of Cabo San Lucas, Loreto is classic old Mexico and, for the most part, still largely untouched by tourism's influence. This is not a party town. You'll find all the cerveza and tequila you'll need, but life here is quiet and slow.
After connecting in Los Angeles, sunny skies are less than a two-hour flight away. Temperatures average in the 80's, but 90's and higher don't take people by surprise.
Try and get lost. There's one main road with one traffic light.  It's all the town's population of 15,000 needs.
Give yourself some time to wander. Eventually you'll find yourself on the Royal Road, what most Californian's call El Camino Real. To the west, manicured trees frame the sea view. To the east, you'll find shopping and the Mission of Our Lady Loreto, the first in the string of Jesuit California Missions that weave through California, ending in Sonoma.
The Mission of San Javier, is less than an hour's drive in a remote stretch of the Sierra de la Giganta Mountains. Be prepared for the bumps that are par for the course on an unfinished road.
For most visitors to Loreto, the center attraction is the Sea of Cortez. Five islands make up what is called the Loreto Bay National Park. With every shade of blue, the warm water shimmers like a freshly cleaned piece of glass. What's underneath shines too. Brightly colored fish, eels, stingrays and starfish are hard to miss. Over 800 species of marine life call the Sea of Cortez home.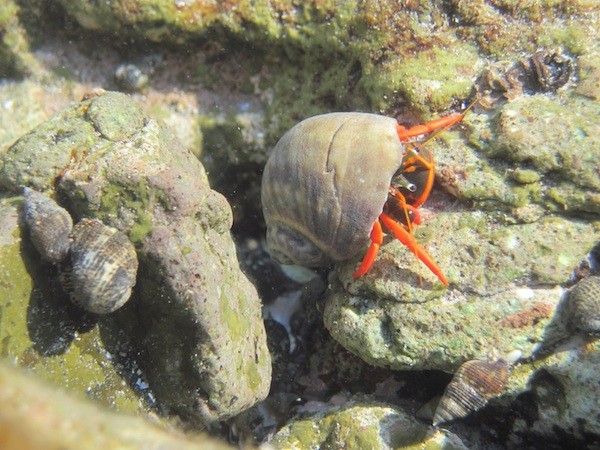 The calm water is a great place for kids or first-timers to snorkel. Boats depart from Puerto Escondido, the marina about 20 minutes south of town. At Honeymoon Bay, a five-minute swim from shore is all it takes to see a variety of colorful critters.
Kayaking and standup paddle boarding offer equally great ways to explore on the water and stay wet to beat the heat. Flip-flops and vacation go hand in hand, but good water shoes are a must-have in Loreto. Along with sea urchins, crabs, and rays, rough rocks are scattered on the sea floor and have the power to stop even the most ambitious beachcomber in their tracks.
If you prefer to be closer to the sleepy-town action, the Posada de las Flores is located steps from the Mission and is known for its rooftop pool with glass bottom that also doubles as the hotel lobby ceiling.
If it's a resort-style vacation you're after, the turtle-shaped pool at Villa del Palmar is designed to impress. A 40-minute drive from town, it's off the beaten path location may not be the most convenient, but the beach hideaway has plenty to offer, compliments of Mother Nature. Mountains provide the perfect setting for star-filled skies and private beaches. No folks selling Mexican trinkets to disturb your morning walk, just some seashells to skip and starfish to step over.