Originally published on California Home + Design
Where: 2537 Greenwich Street, Cow Hollow
When: Sunday, November 10 from 1:00 p.m. to 4:00 p.m.

What: It may have been built in 1908, but not much of the original is left in this 2010 top-to-bottom renovation which came on the market about two weeks ago asking $3.495M. Almost completely new inside, the 4-bed, 4-bath house now has refreshingly open and skylit spaces plus a luminous 3-story oak-and–glass stairway. Below, the living room– which has its own deck sheltering the pool: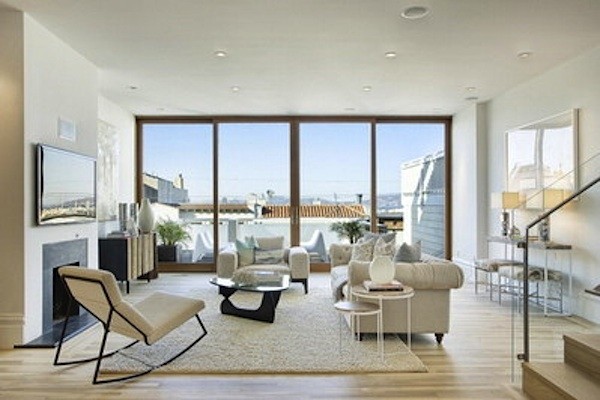 As for the pool, it's small but discretely tucked away over the garage– and while your kids will love it, it's primarily meant for swimming laps against a current.