Exploring the great outdoors with master forager Connie Green is a bit like watching a movie while wearing 3-D glasses—suddenly, there's so much more to see. What once was an ordinary pine tree becomes a source for piñon nuts, plucked from pods inside the cones. A trailside gulch is suddenly alive with miner's lettuce and watercress. And for seekers like Green, who has spent 30 years combing the woods for wild edibles, the grand prizes—porcini, black trumpets, and chanterelle mushrooms—reveal themselves in the same secret spots year after year.

Green has long had the respect of America's notable chefs, including Thomas Keller, who profiled her in The French Laundry Cookbook. Today, she sells to a huge roster of restaurants, including Ame and Coi, a big change from when she first began. Three decades ago, she says, "nobody even knew what a chanterelle was." Now chefs clamor to accompany her on foraging trips. The hunts begin with shots of mushroom vodka before foragers tromp through the forest. They also gladly purchase anything Green brings them. "I sell Daniel Patterson his Douglas fir tips," she says. "They come from a tree that I know tastes particularly good."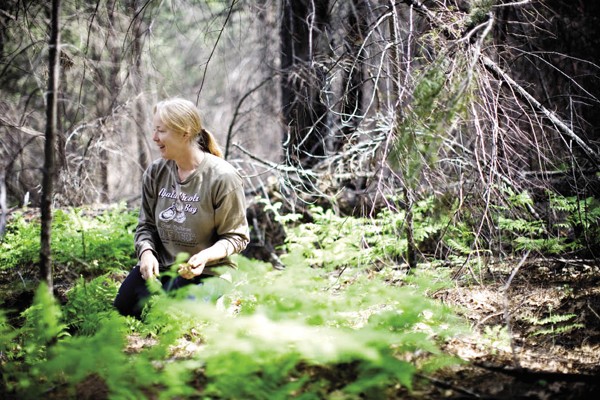 She describes the childlike wonder that overtakes jaded cooks when they're in the woods. "Nobody needs to get out in the wilderness more than these people," she says. "The first time Hiro Sone found a matsutake, you should have heard him whooping." At 60 years old, Green maintains a youthful countenance. Her long hair flows freely, and the tips of her fingers are stained dark from the husks of black walnuts. She learned to forage from her grandmother and her late Estonian husband, whose family relied on foraged foods to survive during World War II.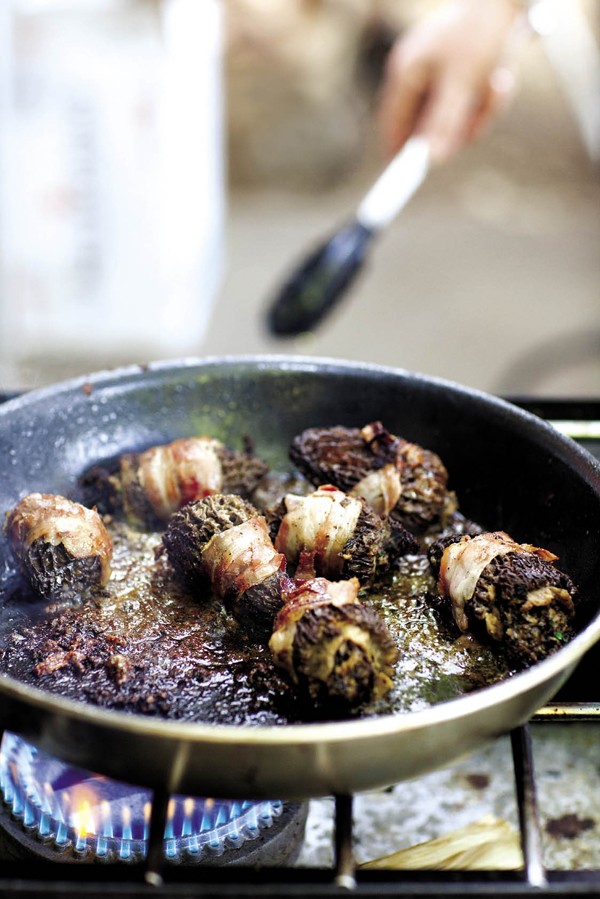 And while she keeps her secret hunting grounds to herself, her recently released book, The Wild Table (Viking), which she wrote with chef Sarah Scott, is intended to inspire others to discover the natural bounty around them. Part field guide, part cookbook, it's filled with scores of chef-
contributed recipes for everything from stuffed morels to huckleberry-and-white-chocolate blondies—recipes that wouldn't exist were it not for Green's championing of what literally grows in our own backyards. "There's something so cool about these products," she says. "They refuse cultivation. The only way to have them is to find them in the wild."