This edition of the Party Blotter brings some sad news: One of San Francisco's finest venues for electronic music, 222 Hyde, the one and only "rave cave," is closing up shop on March 9. 222 Hyde played host to some of the best electronica SF has had on offer, and its underground dancefloor, top-notch sound system, and custom lighting were second to none. It's sad that we must bid au revoir to this wonderful venue, but thankfully, there is an assortment of last-ditch parties scheduled for the space, including two featured here. See you on the dancefloor.

HOUSEPITALITY featuring Taimur Agha, Wednesday Feb. 27 at F8
This time around, Housepitality brings one of America's finest techno DJs to our shores, for the very first time. Taimur Agha is best known for presenting New York City's Blkmarket Membership underground parties, which have played host to pretty much every holy-grail techno and house DJ one could ask for. However, Taimur is not just a promoter–he is also a fantastic DJ in his own right, having honed his chops opening for some of the best names in the scene. Supporting is KMLN Berlin, an Italian-American getting his start in Berlin, and Victor Vega, Housepitality resident. Listen to a wonderful DJ set by Taimur Agha and RSVP on Facebook.

LIGHTS DOWN LOW SAYS GOODBYE TO 222 featuring Kastle, Cedaa, Matrixxman, Saturday March 2 at 222 Hyde
Lights Down Low is a San Francisco party stalwart, and this Saturday, they'll throw a free goodbye party to 222 Hyde, the venue that got them started. They've brought together a bass-tastic lineup featuring Cedaa, a new producer from Washington, and two locals, Kastle and Matrixxman. All three of these artists are heavy on subwoofer-rattling beats, mashing together hip-hop rhythms with the uptempo sensibilities of dubstep and grime. Providing support, of course, are Lights Down Low residents Richie Panic, Joaquin Bartra, and Sleazemore, who will be spinning fresh house and techno all night long. Listen to Le1f's killer Matrixxman-produced single "Wut" and say goodbye to 222 in style (for free) by RSVPing here.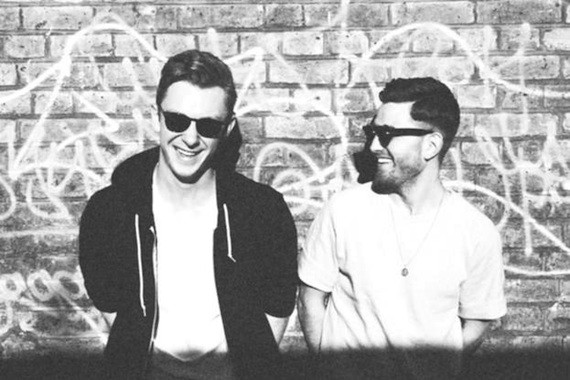 Bicep

ICEE HOT featuring Bicep, Thursday March 7 at Public Works Loft
Icee Hot is cementing its reputation as SF's coolest party (pun intended) with their latest featuring Bicep, the UK deep-house-by-way-of-nu-disco duo that has been making enormous waves lately with a series of 12-inches that, despite being produced in 2012, sound like dusty treasures unearthed from a Chicago producer's basement circa 1991. Their sound is filled with jacking beats, soaring diva vocal samples, and hands-in-the-air piano lines. Basically, it's the best of 90s house music, freshened up for 2013 to make you feel like you're suddenly living inside a Janet Jackson remix video. Icee's resident selectors Shawn Reynaldo, Ghosts on Tape, and Rollie Fingers will be busting out the jams before and after. Listen to Bicep's "Vision of Love" and RSVP on Facebook.

AS I LIKE IT featuring San Proper, Friday March 8 at 222 Hyde
Say goodbye to 222 Hyde for the second time the night before they close with As You Like It. They'll throw a killer party featuring Amsterdam's weirdest house producer, San Proper, who will deliver an all-live set of funked-out, deep house jams. As a DJ, San Proper is all over the place, mixing psychedelic rock, disco, funk and soul with European techno and house, but as a producer, he is much more focused, emphasizing killer basslines and an ear for melody. Still, his playfulness (and weirdness) remain evident, and his productions are never quite exactly what they seem. Rounding out the night are Sassmouth, and Rich Korach, an As You Like It resident. Listen to the funky grooves of San Proper and RSVP on Facebook.

MELT featuring Machinedrum, Uz, French Fries, Dark Sky, Friday, March 9 at 1015 Folsom
Nights at 1015 often become sensory overload experiences. The club, which is one of SF's largest, has so many rooms and is often packed with so many people that it's like navigating a jungle of party-crazed dance fiends. Which, of course, makes for an extremely good time if the music is on point, and Friday's Melt party has not a single weak spot within it. Headlining is Machinedrum, an American producer whose interpretations of Chicago juke and footwork have taken the world of electronica by storm (not to mention his production work for Azealia Banks exposing him to entirely new audiences). Also on the bill are mysterious internet-based trap producer UZ, whose stuttered half-step productions have spread like wildfire, and French Fries, a Paris-based young buck who makes house-inflected, big-room bass music. The lineup's dark horse is Dark Sky, a trio from the UK, who have managed to seamlessly transport the spirit of mid-90s UK rave and hardcore into the futuristic paradigm of dubstep and garage. Listen to Machinedrum's phenomenal "DDD" (much nicer without Azealia's vocals on top) and Dark Sky's "Something To Lose" while you RSVP on Facebook.