Warm weather is slowly but surely returning to our beautiful city, and thanks to last weekend's changing of the clocks, our days are getting longer, too. These gentle suggestions of summer should be coaxing us all out of our winter hibernation, and what better way to celebrate than to go out and dance? Thankfully, we have no shortage of parties to take advantage of; here are five gigs to keep you very busy in the middle of March. Read on, party on!

Friday, March 15: BENOIT & SERGIO, Mezzanine
Washington DC's Benoit & Sergio are an interesting pair, blending teched-out modern house music rhythms (think Ricardo Villalobos or Seth Troxler) with an old-school kind of pop sensibility (think Paul Simon's Graceland or the Talking Heads' Speaking in Tongues). Their music is deep, danceable, and approachable, making this party an excellent choice for the well-seasoned house-head, as well as someone totally new to the genre. In another departure from the usual formula, some of their tunes feature vocals, which work very well against the backdrop of their lush production. Providing support is San Francisco's Nikola Baytala, a seasoned minimal techno DJ, and local producer The Beat Broker. Listen to Benoit & Sergio's "What I've Lost" and purchase tickets via Ticketfly.

Tuesday, March 19: Soundpieces featuring ROSKA, Monarch
ROSKA! Roska! Roska! If you've heard any of Roska's productions, you've heard that sample serving as a gentle reminder, just in case you forgot what you were listening to. Roska is a producer from the UK whose sound owes as much to the dreaded D-word ( …step) as it does to grime and house music. Electronic music aficionados might know him as a progenitor of the very-new-and-very-poorly-named genre "UK funky," which is basically a shorter way of saying "uptempo house music infused with the two-step rhythms of UK garage and the bass weight of British dubstep." This stuff is seriously, well, funky, and sadly, it is mostly ignored over here in the US, so make sure you don't miss this show, Roska's only West Coast appearance on his US tour. Listen to Roska's "480 B.C." and RSVP on Facebook.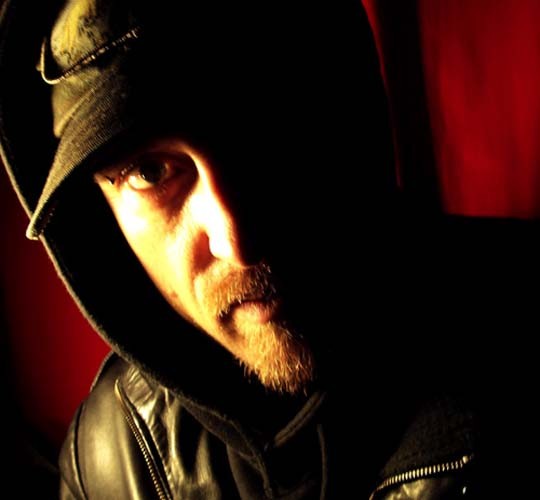 The Bug

Thursday, March 21: Future|Perfect featuring THE BUG, Public Works
As if Roska on Tuesday weren't enough, Thursday night offers up The Bug, making this the biggest week for bass music freaks since the invention of the portable subwoofer. It's difficult to overstate the impact Kevin Martin, a.k.a. K-Mart, a.k.a. The Bug has had on modern electronic music. Working with Justin Broadrick, he annihilated metal as Godflesh and then pulverized trip-hop as Techno Animal, then subsquently struck out on his own, incorporating the sounds of Jamaican dancehall and ragga into a concoction of bass-heavy dub workouts. The result sounds something like what might happen if a dancehall producer made a deal with the Devil, Robert Johnson style. His latest is a series of 7"s featuring various Jamaican MCs (joining him on this tour are Daddy Freddy and Miss Red) that he calls "acid ragga," which sounds like–to quote one of the best YouTube comments ever made–"it's like he took an early M.I.A. track, shot Diplo in the head & injected the corpse with feminist steroids." Listen to "Diss Mi Army" and RSVP on Facebook.

Friday, March 22: Ghostly Int'l Showcase featuring COM TRUISE, ADULT., SHIGETO, more, 1015 Folsom
As always, 1015 does it big, and this night will be no exception. A bevy of artists from the superb Detroit label Ghostly International take over the club on Friday, including Com Truise, the triumphant return of ADULT., Shigeto, Mux Mool, Dauwd and Heathered Pearls. Com Truise is known for his retro-tinged synth music that's like the soundtrack to an '80s fever dream; despite harking back to the past, it's refreshingly modern and is wonderfully listenable. ADULT. are a duo from Detroit who released a number of excellent stripped-down electro records around the turn of the millennium, subsequently disappeared, then reemerged again. The washed-out glitchy electronic hip-hop of Shigeto, Mux Mool, Dauwd and Heathered Pearls will round out the night. It doesn't matter what you're into – this night has something for everyone. Listen to Com Truise's "Flightwave" and RSVP on Facebook.

Saturday, March 23: As You Like It, Public Works, The Bunker, and GAFFTA present AUDIOFLY, FRED P, PATRICE BÄUMEL, Public Works
This lineup offers pretty much everything you could ask for if you love house music. Audiofly are based in Spain, and although their productions are big-room mainstays, their sound is deep and teched-out, minimal but powerful. Patrice Bäumel is emblematic of a new kind of house music– melodic, layered, and complex, bringing together a multitude of influences while maintaining the forward-driving momentum you need on the dancefloor. My pick of the litter, however, is Fred P, a New York-based producer with ties to Levon Vincent and DJ QU, who creates beautifully dark, stripped-down house music, reduced to its purest elements, infused with the soulful spirit of Detroit. Listen to Fred P's "Outside of the Mental" and RSVP on Facebook.