Summertime in San Francisco, weather-wise, means never-ending phyllo dough layers of fog carpeting the city. Music-wise, it means even more topnotch techno talent gracing us with their presence. No matter if your taste in dance music runs more brain-tingling or more foot-stomping–this edition of the Party Blotter has something for you. See you on the dancefloor!
AS YOU LIKE IT & HONEY SOUNDSYSTEM present RROSE, Friday August 2, Beatbox
Rrose is, like the artist she borrows her moniker from (Rrose Sélavy, a.k.a. Marcel Duchamp), an engima, a mystery, a whole greater than the sum of its parts. After emerging seemingly out of nowhere and releasing numerous earth-shatteringly-good cerebral techno cuts on Sandwell District during its final days, Rrose has been quietly and continuously releasing some of the finest available modern techno, harking back to the forebears of Detroit while remaining brilliantly avant-garde. Rrose will perform an all-hardware live set, and she'll be joined by As You Like It residents Rich Korach and Mossmoss, as well as the entire Honey Soundsystem crew for a raucous late-night journey into techno's netherworld. RSVP on Facebook for more details and purchase presales via Eventbrite. 10 pm - 4 am, $15 presales, $10 at the door before 10:30 pm; $20 after.
NO WAY BACK featuring DANIEL AVERY, Friday August 2, Underground SF
Daniel Avery is one of those made-in-the-UK DJs–the kind that seem to exist nowhere except England, a place where indie and rock music coexists side by side with dance music of all stripes. Like his compatriot Andrew Weatherall, Avery is just as comfortable slotting in slow-core shoegaze or weird psychedelic rock into a DJ set as he is a classic Underworld banger. Daniel's own productions sound like a grab bag of his many influences, with nods to classic UK electro and big-beat contained within the upbeat tech-house form. No Way Back residents Conor and Solar (both of whom are very eclectic DJs in their own right) will keep the party grooving till the wee hours of the morning. RSVP on Facebook for more details and purchase presales via Resident Advisor. 10 pm - 2 am, $8 - 12 presales, $15 at the door.
BLASTHAUS presents GESAFFELSTEIN & BRODINSKI, Saturday August 3, Mighty
French techno brethren Gesaffelstein and Brodinski bring their accurately-dubbed "Bromance Tour" to San Francisco this weekend, and techno fiends who love big synths, big beats, and big sounds are wise to take note. These two producers (who are not actually brothers, mind you) both make throbbing, pulsing maximal techno; subtlety may not exactly be a tool in their repertoire, but onslaught certainly is. What keeps their sound from veering too far into the Spring Breakers-EDM realm of things is their knowledge of electro and techno history: This dark banger by Gesaffelstein owes a great deal to Drexciya, for instance. DJ Dials and Nolan Gray will provide local support all night long. RSVP on Facebook for more details and purchase presales via blasthaus. 10 pm - late, $20 presales, $20+ at the door.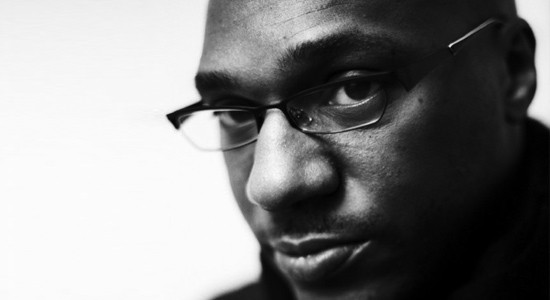 Traxx
HONEY SOUNDSYSTEM presents TRAXX, Sunday August 4, Holy Cow
For this installment of their weekly Sunday party, Honey Soundsystem bring in one of the finest and most underrated DJs in America: Traxx, a.k.a. Melvin Oliphant III. Traxx is an oldschool Chicago mainstay, who honed his chops DJing in the 90s and then began producing his own works in the 2000s. He is a proponent of an unabashedly dark, dirty house music sound, the kind of raw, acid-etched, jacking body music that owes as much to Front 242 and Wax Trax as it does to A Guy Called Gerald and Mr. Fingers. His sets bridge the gap between numerous seemingly disparate genres, and he's a true vinyl wizard–a pleasure to listen to and experience. As always, he'll be joined by the Honey Soundsystem residents. RSVP on Resident Advisor for more details. 10 pm - 2 am, $5 before 11 pm, $10 after.
AS YOU LIKE IT & NO WAY BACK present METRO AREA, Friday August 9, Mighty
New York's Metro Area, the long-running, disco-house hybrid project from Morgan Geist and Darshan Jesrani, make their long-overdue return to San Francisco on August 9. Metro Area are one of those electronica acts that seem designed to push all of San Francisco's buttons–they're a little bit disco, a little bit house, and completely, totally smooth. Their live set will be supported by a who's-who of local DJs and producers: the As You Like It crew will be represented by residents Rich Korach, Mossmoss, and Sassmouth, as well as a live set from Christina Chatfield; the No Way Back crew, Conor and Solar, will DJ in the main room; and Tyrel Williams and Carlos Souffront will be showing off their impressive record collections. RSVP on Facebook for more details and purchase presales via Eventbrite. 9 pm - 4 am, $15 presales, $10 at the door before 10 pm, $20 after.