As summer comes to an end (calendar-wise, that is, not weather-wise), there are quite a few reasons for celebration in San Francisco: Burning Man, Labor Day, and a weekend-long Bay Bridge closure means round-the-clock BART trains, which means East Bay folks have no excuse not to party in the city this weekend. Read on to discover the hottest parties of the next two weeks–and see you on the dancefloor!
SCENIC DRIVE feat. GREG ZIFCAK and SAMUEL DJ JACKSON, Friday August 30, Elbo Room
Happy hour often conjures up visions of awkward, semi-tipsy conversations with coworkers and overpriced cocktails at downtown bar-lounges, but it doesn't have to be that way. Scenic Drive is a different kind of happy hour: focusing on all kinds of atmospheric sounds (think deep house, dub, dub techno, Krautrock and assorted psychedelia of all kinds), it's one of the best ways to unwind after a workday. Scenic Drive moves from its usual Tuesday slot to a Friday evening debut, and it features two excellent DJs: Greg Zifcak, a SF-to-NYC transplant and DIY synthesizer wizard, and Samuel DJ Jackson, a local, deep-house guru. Both will join resident Chris Taylor for a journey into chilled-out, subaquatic depths of electronica. What better way to kick off your weekend? RSVP on Facebook for more information. 6 - 9:30 pm, downstairs and free all night.
THE CHASE presents WHITE CAR, GROUP RHODA and VEREKER, Friday August 30, Public Works Loft
The latest iteration of The Chase features one of those lineups that seems too good to be true. Headlining is White Car, a.k.a. LA-based cyberfreak Elon Katz, whose musical productions sound like a radically modern, funk-infused take on late-80s EBM and industrial: imagine Cabaret Voltaire, Skinny Puppy and Prince joined together in unholy matrimony and you won't be far off the mark. Group Rhoda is a one-woman post-synthpop act from San Francisco, whose austere, minimal sound and breathless vocals will perfectly complement White Car's distorted funk. Finally, Vereker, a SF-based DJ and producer with two recent releases on L.I.E.S. will DJ his vision of techno: dark, dystopian, and atmospheric with a heavy percussive, rhythmic edge. Chase resident Ash Williams will be joined by Alex Cruse, who will be contributing live visuals all night. RSVP on Facebook for more information and purchase presales via Resident Advisor. 10 pm - 3 am, $5 before 11pm.
ICEE HOT feat. DELROY EDWARDS and JOHN ROBERTS, Saturday August 31, Public Works Loft
Sometimes odd couples make the best pairings. Delroy Edwards, the LA-based house music wünderkind who has torn up DJ charts with a string of highly-acclaimed raw house records on Brooklyn's L.I.E.S., and John Roberts, an NYC-based deep house producer with minimal, melodic and moody productions released on Germany's Dial will share the stage at the next Icee Hot shindig. Edwards' DJ sets are raw, coarse, and unabashedly kinetic, featuring a heavy focus on slamming 90s house alongside modern industrial techno. Roberts, who will perform live, is no less dancefloor-friendly but much more cerebral, house music for the head just as much as the body. Two different sides of the same underground house music coin, plus Icee Hot residents before and after, and as a bonus, free beer all night long if you RSVP on Facebook. 10 pm - 3 am, $5 before 11 pm with RSVP, $10+ after.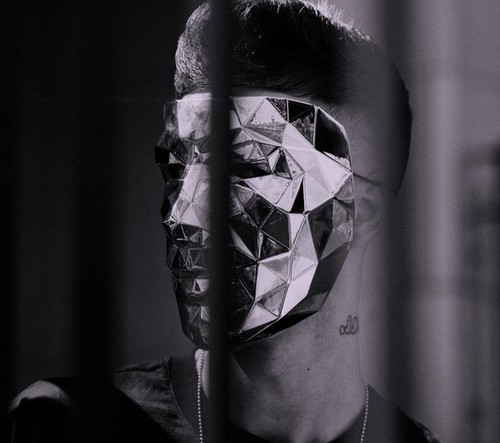 Zomby
ZOMBY presented by DJ DIALS and PUBLIC WORKS, Wednesday September 4, Public Works
For the uninitiated, Zomby is something of a divisive figure in the electronic music world. An outspoken Twitter fanatic with an ego larger than England, he is also a brilliant producer, releasing a series of records that borrowed from old-school jungle, rave, and hardcore while maintaining a modern bass music sensibility. His last two records (both released on 4AD) were more experimental ventures, featuring collaborations with vocalists and possessing a much more nuanced, emotional tenor. He has DJed sporadically over the past several years, but until now, he has never performed his own tracks live –Wednesday's performance marks his live debut. DJ Dials, Nanosaur, and Manitous will be DJing throughout the course of the evening. RSVP on Facebook for more details and purchase presales via Ticketfly. 9 pm - 2 am, $12 presales, $20 at the door.
LIGHTS DOWN LOW presents SKREAM, L-VIS 1990 and MIRACLES CLUB, Saturday September 7, Mezzanine
Skream, although a relative unknown in the United States, has been a phenomenon in his native United Kingdom for quite some time. He, along with a handful of his peers, were the progenitors of dubstep–not the screaming-robot Skrillex type we think of here in the States, but a deep, spacious, bass-heavy sound. These days, he's been delving into house music, exploring slower tempos and remixing LDL-familiar artists like Chromeo, Kelis, and La Roux. Night Slugs label boss L-Vis 1990 will be offering up a futuristic, UK bass sound while Portland favorites Miracles Club will be playing old-school house to balance things out. RSVP on Facebook for more details and purchase presales via Ticketfly. 9 pm - late, $18 presales, $22+ at the door.