By
SF Entertainment Commission's Audrey Joseph and Jocelyn Kane ceremoniously and joyfully cut the gorgeous cake

The San Francisco Entertainment Commission celebrated its 9th birthday at Qi Lounge.
The Commission is integral to the City's thriving nightlife. Established in 2003, it has the powers to accept, review, gather information regarding and conduct hearings for entertainment-related permit applications. It also coordinates City services for major events for which there is no formal organizer, promoter, or sponsor.
7x7 will sponsor the San Francisco Nightlife Awards in February 2013.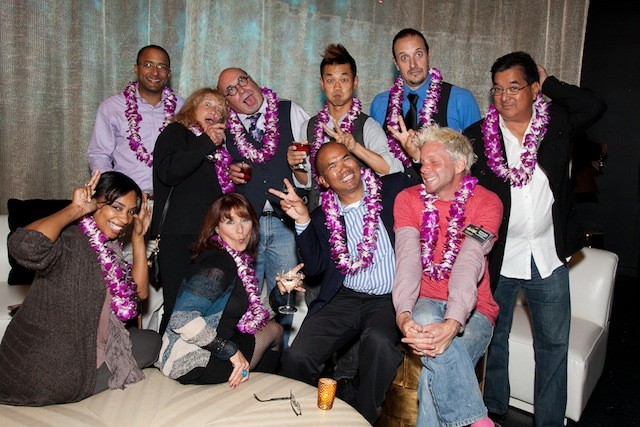 SF Entertainment Commission Anniversary Group: (top): Nicholas King, Audrey Joseph, John Newlin, Bryant Tan, Vagra Granelli, Steven Lee. (bottom:) Crystal Stewart, Jocelyn Kane, Al Perez, Glendon Hyde
Photos: Ashleigh Reddy
DON'T MISS A BAY AREA BEAT! SUBSCRIBE TO OUR NEWSLETTER.