It may have to do with its waterfront setting, but Vancouver has a certain sparkle to it. In the winter, skiers and boarders enjoy nearby snow-covered mountains. In the summer, its seaside location provides beaches, waterside trails, and a variety of ways to get out and about to enjoy the fresh air. San Francisco folks may be reminded a tad bit of home when they hit the ground. But they'll be able to hit the ground running. Time in the air is just a little over two hours and a number of airlines offer direct flights from SFO to Vancouver.
You don't need to have a car to see Vancouver. The Canada Line's rapid-rail service gets you from the Vancouver International Airport to downtown Vancouver in about 25 minutes. It also stops at several other useful locations like Richmond, BC and the cruise-ship terminal. 
Kids and parents can only do so much walking before things go bad. With that in mind, The Vancouver Trolley Company is a good option for many families, because you can hop-on and hop-off throughout the city. There are two city loops to choose from. The Blue Loop makes numerous stops in kid-friendly Stanley Park. At 1,000 acres, you could spend your entire vacation exploring the park.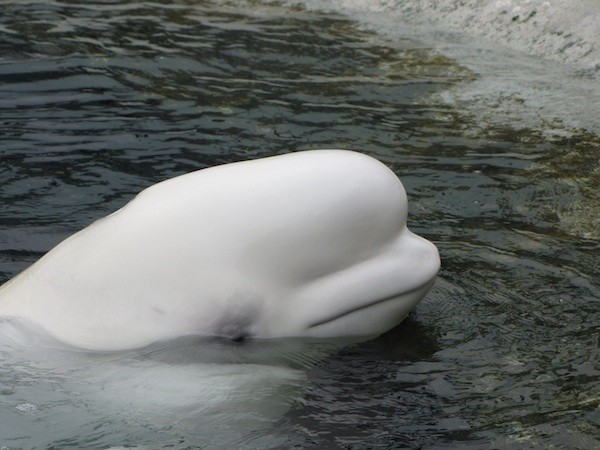 Jump off when you reach the Vancouver Aquarium. Canada's largest aquarium is home to more than 50,000 unique animals. There's plenty of fish, but at the Vancouver Aquarium you'll also see animals you don't typically see at an aquarium.  Dolphins, sea otters, penguins and even beluga whales. The aquarium has an impressive lineup of shows that focus on animals' natural behavior. Check the day's show times when you arrive so you can plan accordingly.
The Vancouver Aquarium is a place a family could easily spend an entire day. If you don't have an entire day to spare, it's an easy place to pop into for a few hours, see some incredible animals and then head off to see more.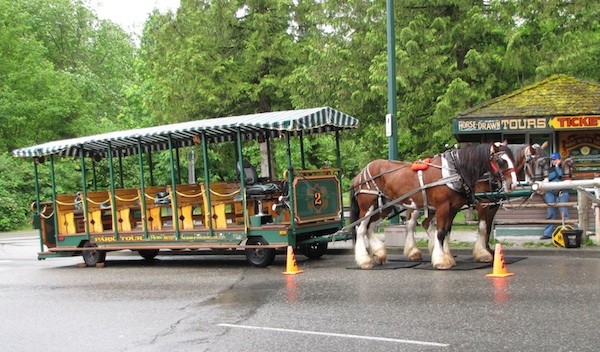 You can hop back on the trolley and keep exploring or get a different view of Stanley Park from a Horse-Drawn Tour. The carriage ride lasts about an hour. Your guide/driver will narrate as you clop your way through the park. They'll also make a quick stop to let you off to see the totem poles of Totem Park. It was rainy and cold the day I took the tour but there were plenty of blankets onboard to keep passengers warm during the tour.
If you can splurge, the Fairmont Pacific Rim Hotel is a getaway treat. Located directly across the street from the Vancouver Convention Center, it's in the heart of all the action, with hard-to-beat views of the Stanley Park, the mountains and the water.  After watching seaplane after seaplane take off and land with ease, you'll be ready to book your own trip.