The Best of Tahoe Chefs event rings in its fourteenth year of raising funds benefitting cancer patient and family programs in the Tahoe area this May. And what's better than gorging for a good cause?
If you're game for a jaunt up to Tahoe in the spring, you can look forward to a multi-course meal prepared by 24 of the best Tahoe chefs, as well as an auction, live music and a chance to dance your toes off. The whole shebang will be held on Sunday, May 19th at 4:30 at the Ritz-Carlton, Lake Tahoe, so you can be sure it'll be a glamorous night out. And be sure to come prepared; the theme of this year's shindig is Lights! Camera! Action! and will even include a red carpet. Come dressed as their favorite Hollywood star and pose for the paparazzi.

Just who's cooking the top-notch cuisine at this year's dinner? The star-studded list incudes Bill Arnoff of Pianeta Cucina Italiana in Truckee, Peter Brinckerhoff of Bar of America, Gar Woods, Riva Grill and Caliente, Will Burns of Moody's Bistro and Bar & Beats, Douglas Dale of Wolfdale's, Jeremy Grossman of the Ritz-Carlton, Lake Tahoe, Sam Okamoto of the Drunken Monkey, John and Nyna Weatherson of Restaurant Trokay and many others.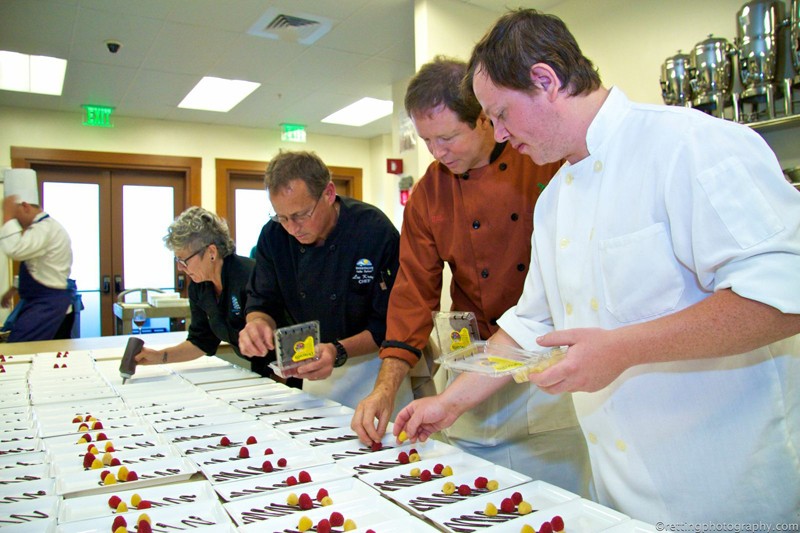 All proceeds from the event will go to benefit the Gean Upshaw Memorial Tahoe Forest Cancer Center Patient and Family Programs.

A limited number of rooms are available for $159 (plus tax, resort fee, parking) at the Ritz-Carlton, Lake Tahoe for Sunday May 19, 2013. To make a reservation by April 19 for the Best of Tahoe Chefs rate, call 877-266-6024 and reference Best of Tahoe Chefs.