Originally published on California Home + Design
OK, we can't guarantee you'll cook as well as celebrity chef Tyler Florence, but for once, a real chef's kitchen is on the market. 
Chef's kitchen is a favorite buzzword for realtors, but ultimately meaningless if you've actually worked in a restaurant. At home, most professional chefs favor simplicity, no-nonsense equipment and tough surfaces– and everything they need within reach. Tyler Florence is no exception.
He and his wife Tolan put their Mill Valley home on the market this week, and while it's a classic Marin cottage and beautifully redone, it's the kitchen we're in love with. Above, concrete counters, a sink as big as a bathtub, bead board, and a knife rack to reckon with. With well-organized open shelves, the windowed pantry does double duty as a work and staging space, and leads to the barbecue deck: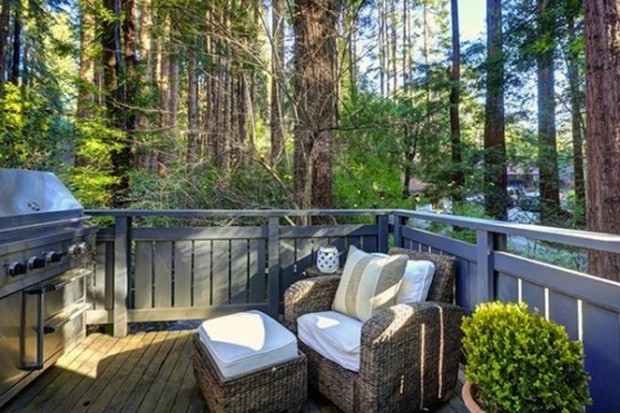 Check out the slick bathroom: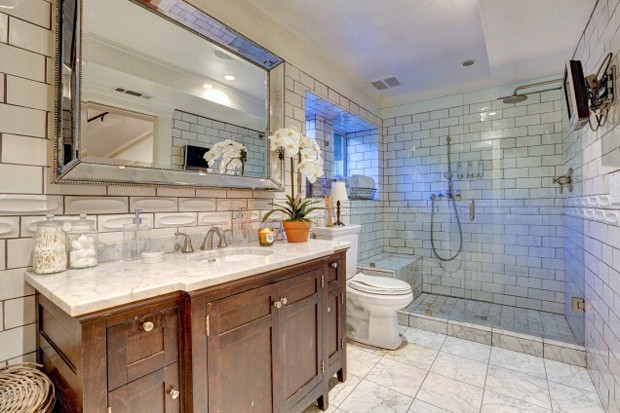 Click here to see more photos and get the full scoop on Tyler Florence's abode!