By
If James Wan and Leigh Whannell didn't seem so exuberant about Insidious, their cheerfully twisted take on a traditional haunted-house chiller, now playing at the Metreon, you might expect them to be bitter.
 
It was seven years ago that the Australian filmmakers, who met while attending the Royal Melbourne Institute of Technology, collaborated on a short film called Saw that would prove the blueprint for the most successful horror franchise of the new millennium.
 
But Wan, who directed, and Whannell, who wrote and starred in the Saw that started it all, signed away rights to the franchise to get the low-budget shocker into theaters after it earned a cult following at the 2004 Toronto Film Festival and a warm reception at Sundance.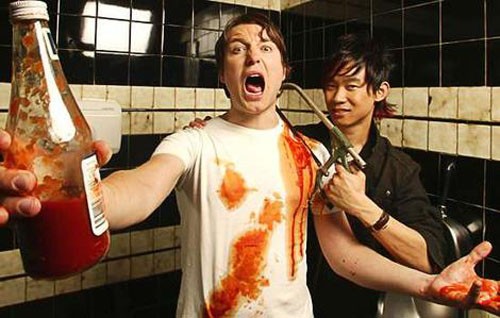 For Insidious, Wan and Whannell, both 34, are going back to their roots. "I'm proud to say this film is even cheaper than the first Saw," says Wan, who returned to Toronto last September to introduce his meticulously crafted homage to Poltergeist, which he describes as the movie that "scarred him for life."
 
"The term 'indie' comes with an image," adds Whannell. "The dictionary definition of 'indie film' is one that's financed independently with a low budget, but if you say 'indie' to people, it conjures up images of people in wool-knit beanies talking about Wolf Parade or something. It's mumblecore.
 
"This is so low-budget, it's definitely James' most indie film to date. It feels like something we created in our garage. And we're taking it to all the festivals, doing grassroots publicity. When we were at South by Southwest going up against Source Code, it really felt like David vs. Goliath – a big Hollywood production vs. our down-and-dirty indie."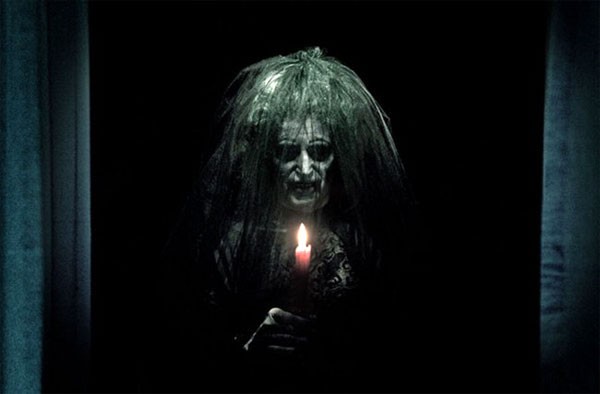 Wan and Whannell sacrificed the advantages of working with big-studio backers to regain the creative control they lost on their last collaboration, the gothic thriller Dead Silence (2007), which both would prefer to forget. (Both blame executive meddling for hopelessly compromising their story of a widower investigating his wife's murder.)
 
Now the so-called forefathers of "torture porn" – a horror subgenre distinguished by its reliance on extreme gore, which they derisively refer to as "T.P." – are calling all the shots. (As if to prove the point, Wan proudly announces that he edited the movie on a Mac in his bedroom.) And while they're quick to point out that the first Saw wasn't nearly as bloody as the six sequels that followed, Insidious is an entirely splatter-free affair.
 
"A haunted-house movie doesn't need blood and guts to be effective," Wan says emphatically. "Some people hated The Blair Witch Project and Paranormal Activity, but those movies work because of things like atmosphere and sound design. They're suggestive. Blood and gore doesn't translate into scares and suspense."
 
"We're realists," Whannell explains. "If we were making a zombie film, we'd put in as much gore as possible, because that's what a zombie film needs. But you have to know what you're selling. If you're selling a Volkswagen, don't advertise it as a Ferrari. We know the requirements for these subgenres, and haunted houses don't need lots of blood."
DON'T MISS A BAY AREA BEAT! SUBSCRIBE TO OUR NEWSLETTER.