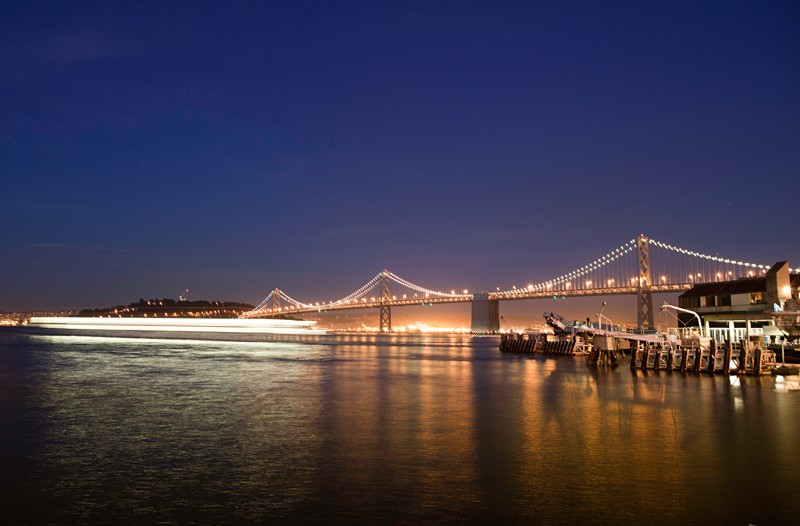 The Baylink Ferry leaves a streak in the night while heading north into SF Bay.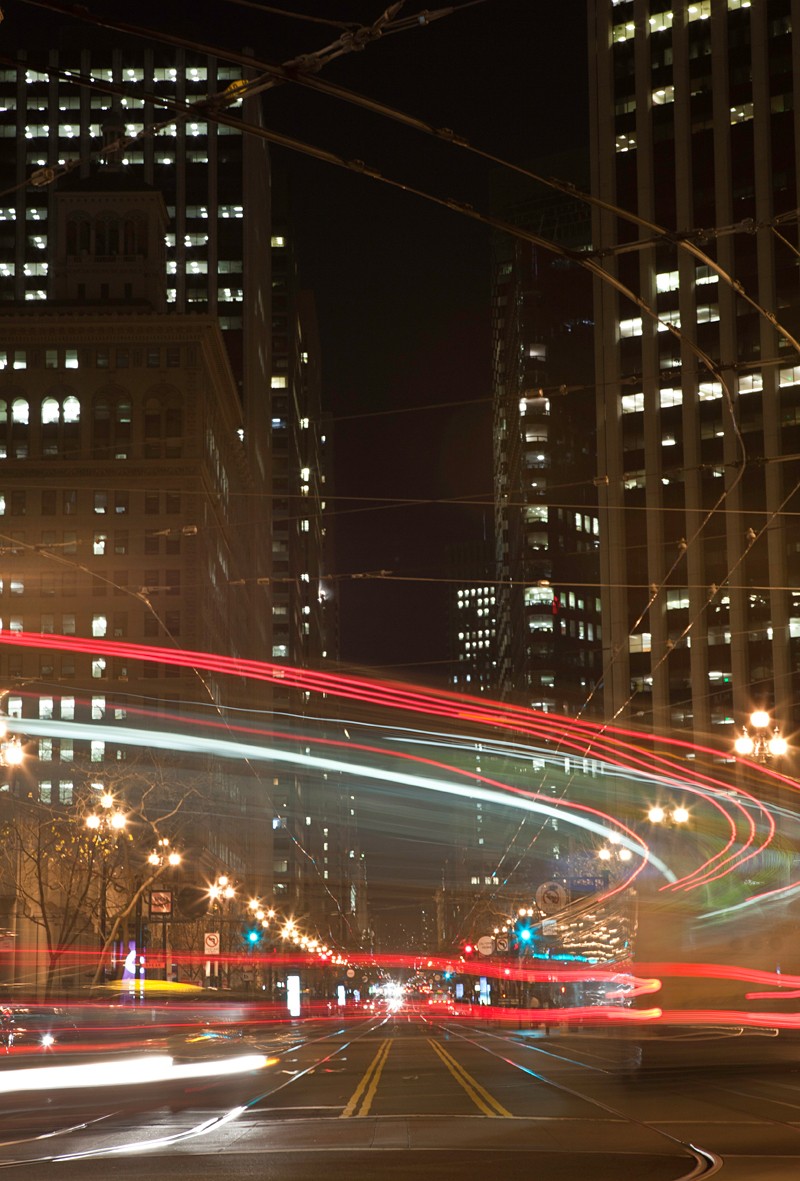 A metro bus turns onto Market Street and heads west toward the Tenderloin.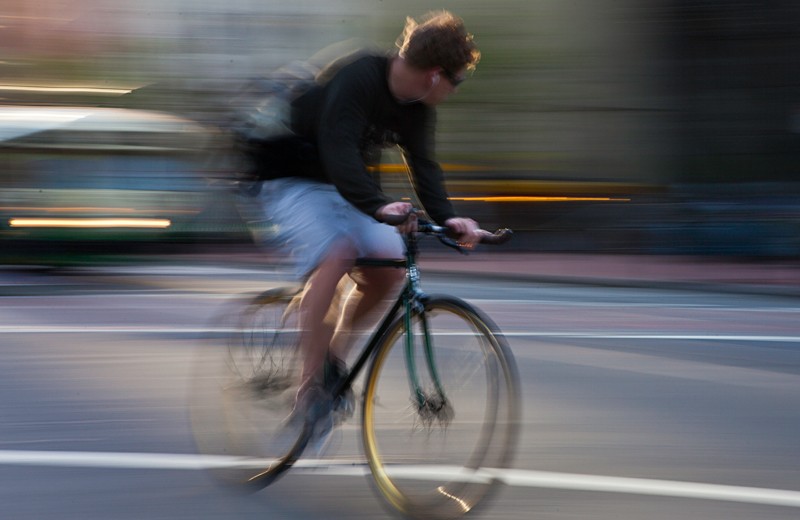 A cyclist speeds through traffic down Market Street.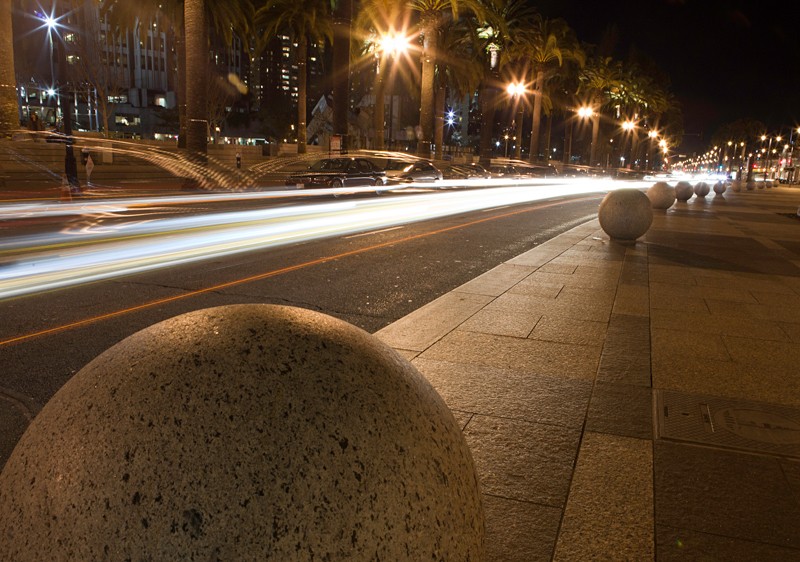 Giant spheres border the Embarcadero promenade between the Ferry Building and Market Street.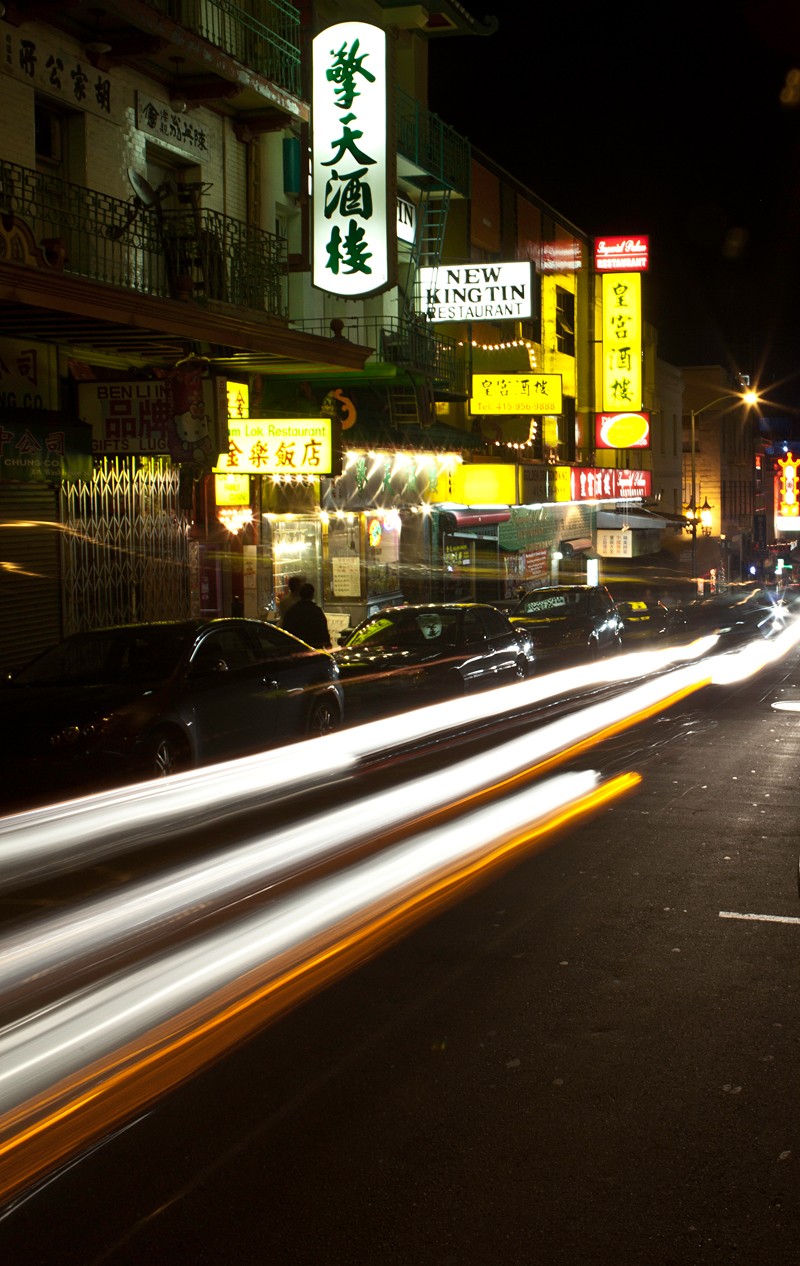 Several cars speed their way through Chinatown.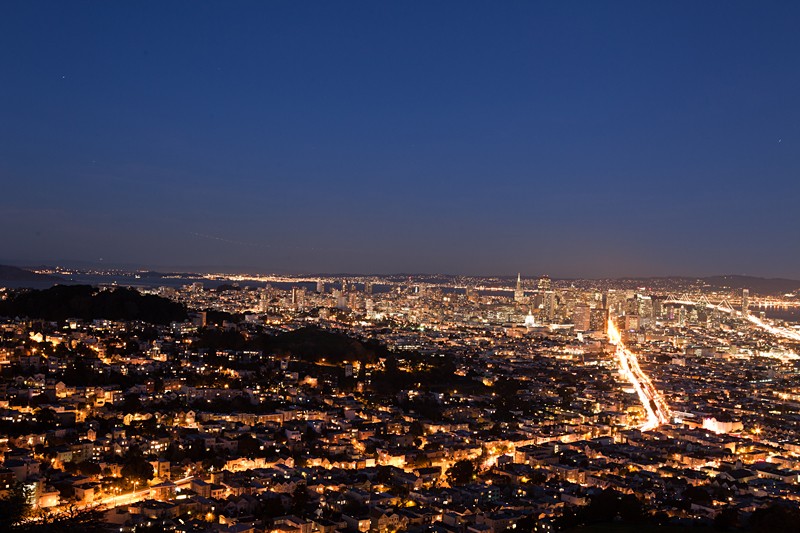 Looking East from the top of Twin Peaks into the grid of San Francisco.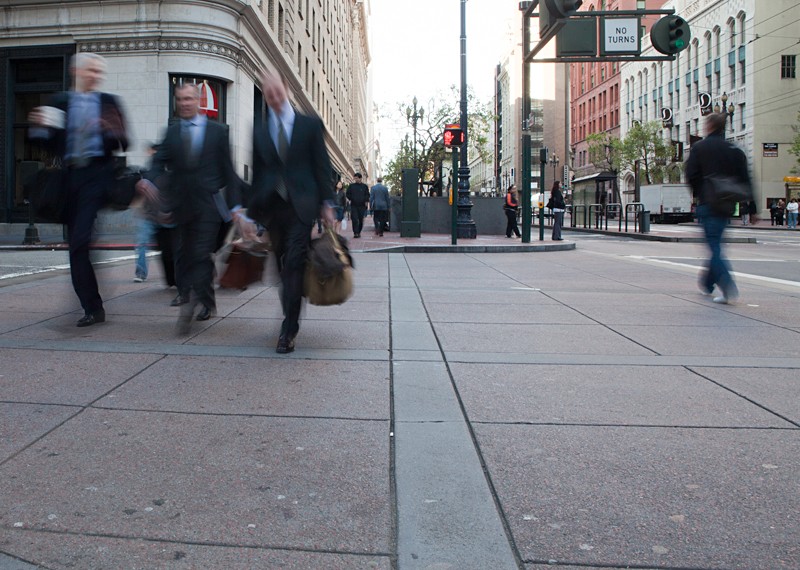 Suits become blurs during rush hour downtown.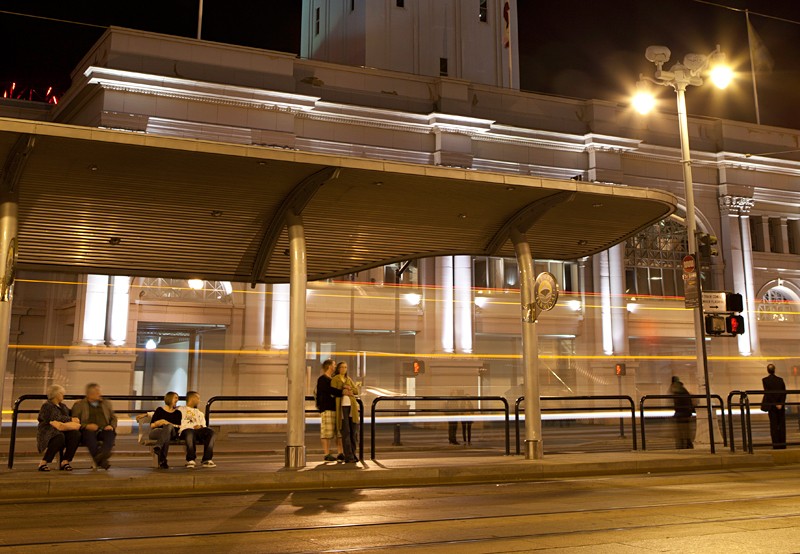 Ghostly traffic passes behind a group of people waiting for the next metro bus.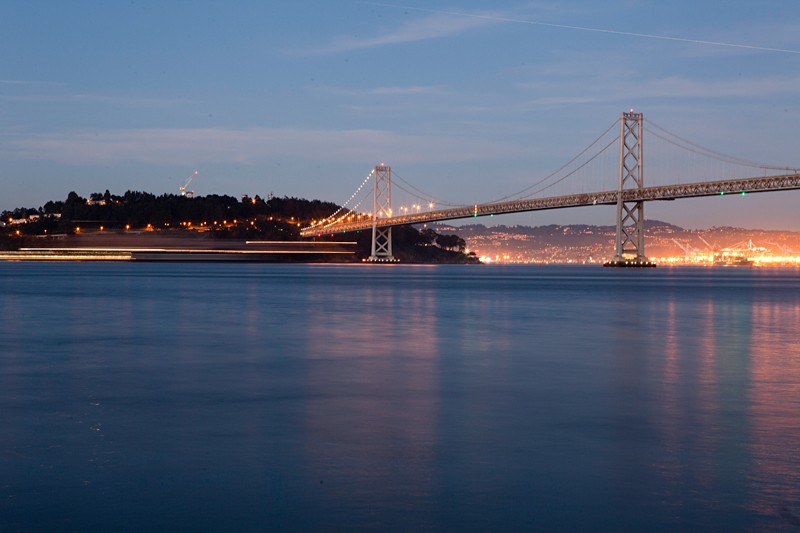 A cargo ship passes under the Bay Bridge on its way to the Port of Oakland, the fourth largest container port in the United States.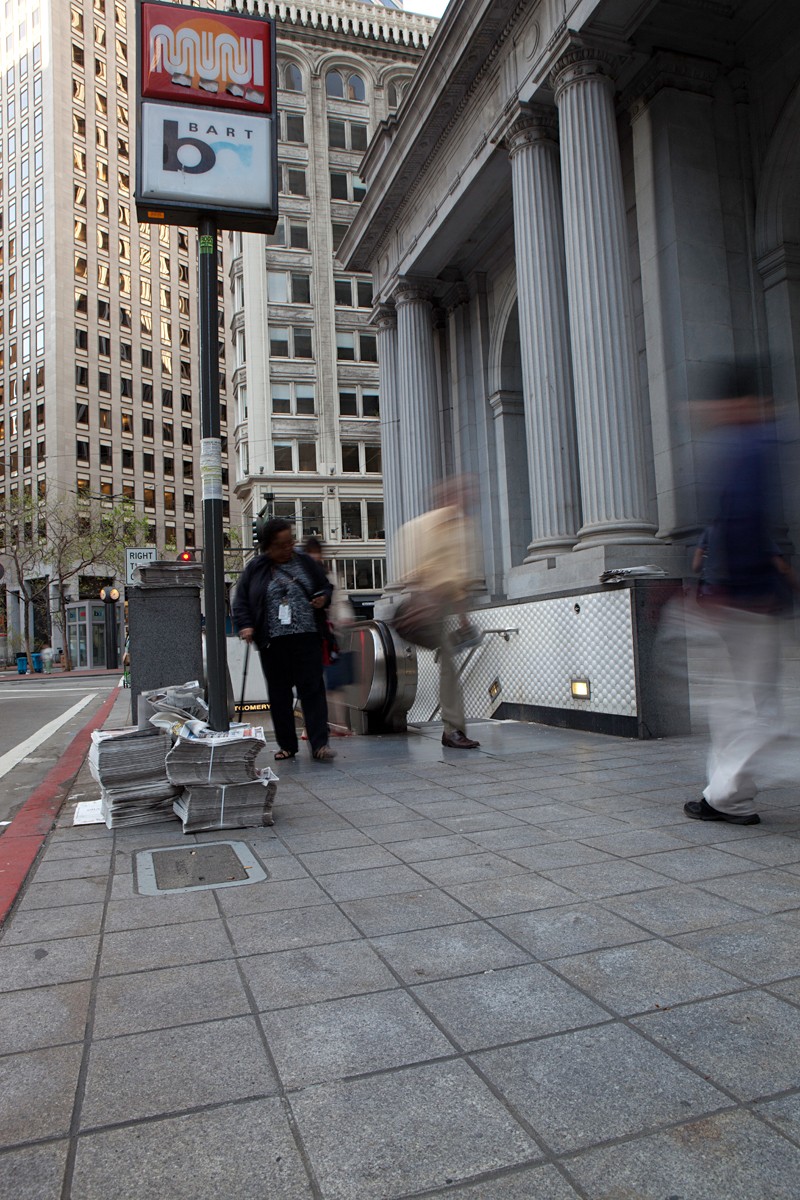 BART passengers make their way onto the surface streets.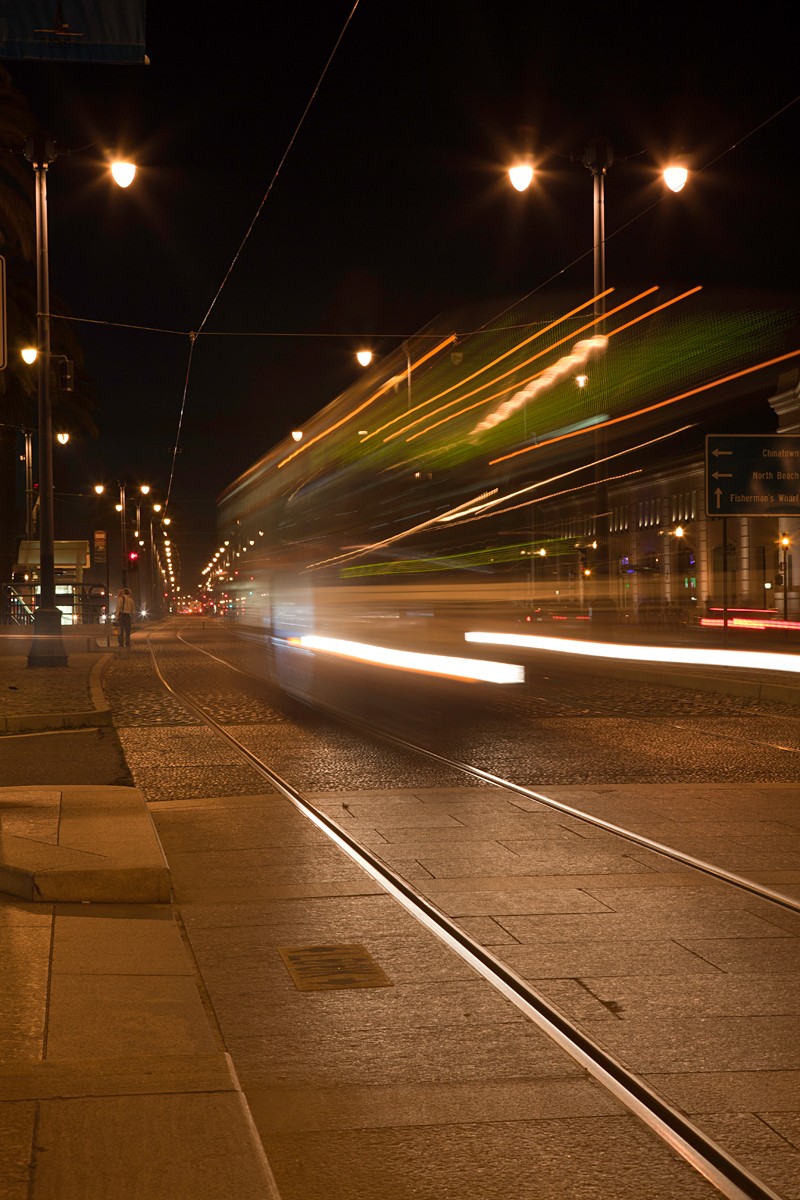 A metro bus makes its way down the waterfront, picking up passengers on its way south toward AT&T Park.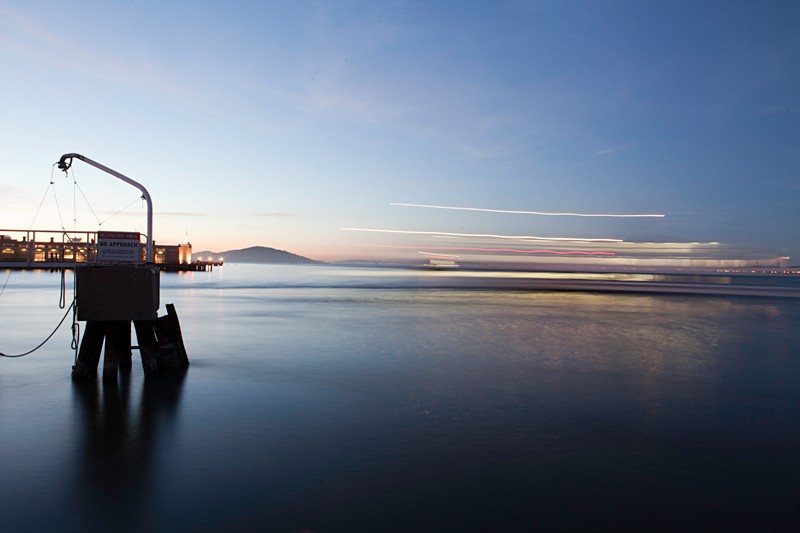 Backing out of the SF Ferry Building and turning north with Mt. Tamalpais on the horizon, a Baylink Ferry heads north toward Alcatraz Island.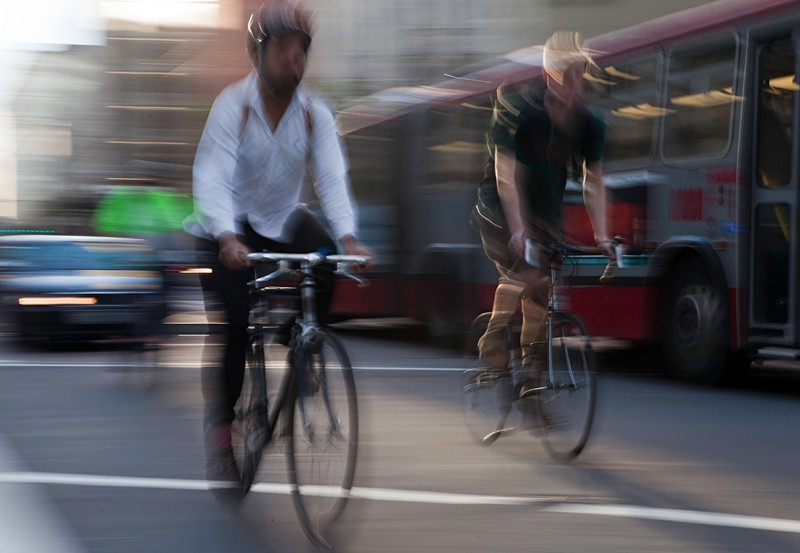 Several cyclists race a metro bus in the Mission District.