We don't usually write about KickStarter campaigns (the online project-funding platform), but a few extra-worthy Bay Area focused projects have recently caught our eye. Have a look and if you find yourself feeling inspired (or generous), give these projects your support to receive some pretty stellar incentive gifts in return!

1. Balboa Theatre: Go Digital or Go Dark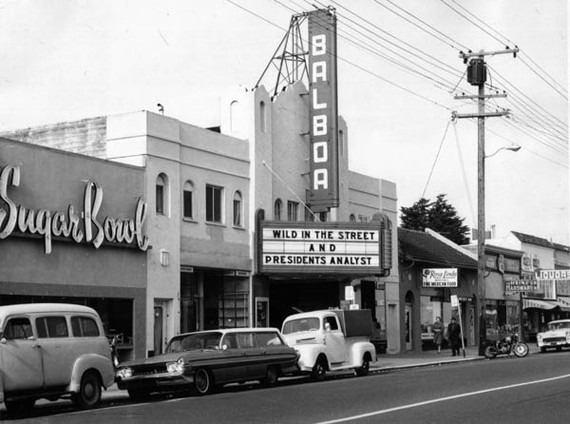 Help save a neighborhood theatre from going dark! The Balboa Theatre has served the Richmond District since 1926 and needs our help to keep it alive. Mainstream Hollywood has gone 100% digital and big movies will no longer be a projected from a roll of film (tear). Currently, the Balboa Theatre can not accommodate the digital change as both of its auditoriums have film projectors. Their goal is to raise enough money to make the change in one of its two auditoriums and whatever money they get beyond that will be put toward eventually upgrading the second auditorium. This is a Richmond gem and we'd absolutely hate to see another small San Francisco theatre shut its doors.

Backers will get incentive prizes like free tickets and popcorn or a private screening for you and 150 of your closest friends.

 2. Bronzing the Silly Pink Bunny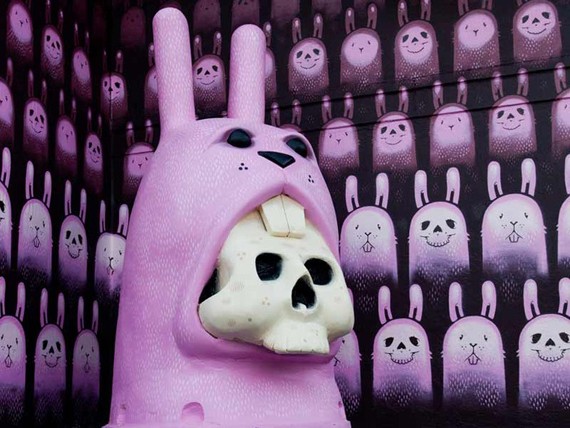 The Silly Pink Bunny, a much adored/bemoaned neighborhood mascot on the corner of Laguna and Haight, is getting kicked out to make room for a new housing development. The Lower Haight Merchant and Neighborhood Association partnered with the bunny's creator, Jeremy Fish, to bronze the sculpture and find it a forever home.
For pledging you can get some Silly Pink Bunny bumper stickers or your name engraved on the permanent bronze bunny.

 3. Makeshift Society: Coworking and Community in Brooklyn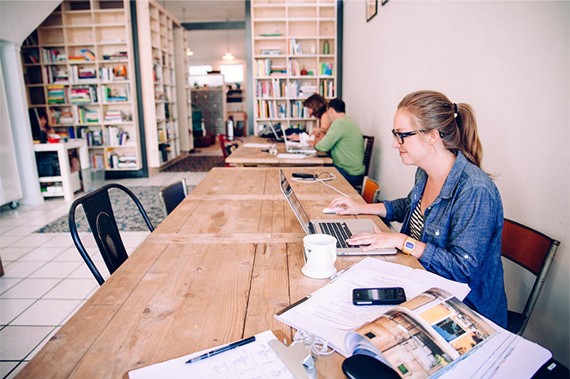 Makeshift Society was founded in 2012 by Rena Tom, Victoria Smith and Suzanne Shade in hopes of bringing San Francisco's creative freelancers together to share a common workplace, providing materials, tools and a feeling of camaraderie to creative types without a formal office. Makeshift Society has also been a place for workshops on everything from calligraphy to how to write a sales pitch.

Makeshift Society wants to take its creative clubhouse to Brooklyn, NY and needs you to back them up! They've got some really great incentives for backers too, including tote bags, pennants and memberships to their workspace. They're aiming to set open their Williamsburg doors in the spring of 2014, continuing to connect the two most creative cities in the country (we're not biased).

4. Souls of the City: Volume 2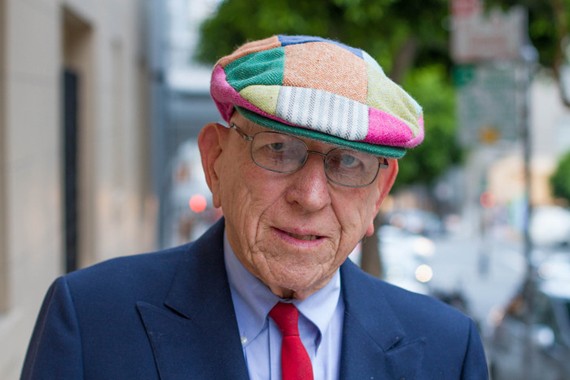 Street photographer Garry Bowden needs backing to publish the stories of random strangers he meets and photographs on the streets of San Francisco, sharing an intimate few minutes getting to know them and finding out what lead them to our city. His subjects range from 90-year-old political activists to aspiring physicists. Bowden has already published volume one, which received great recognition. 

He's giving away some stellar stuff to all of his backers. Pledge and get a free PDF version of the book Volume 2, tote bags, or Souls of the City: Volume 1 in print.

5. The Committee: A Secret History of American Comedy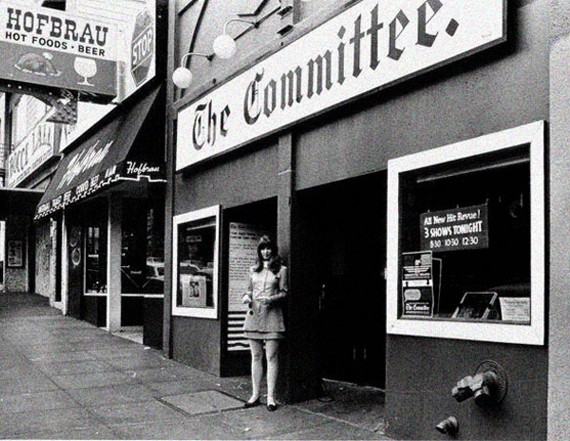 San Francisco has always been a hotbed for innovation and modernism, and in the 1960's our city was home to some of the most beloved comedians of the decade. Steve Martin moved from Los Angeles to get his start in the comedy clubs of North Beach, and SF was an instrumental part of Bill Cosby and Woody Allen's career Unfortunately, the story of San Francisco's comedians has been seemingly forgotten.

A proposed documentary wants to change that, and uncover the most important comedic organization of that era. "The Committee" was a San Francisco based improv and comedy show and comedy venue that set the stage (so to speak) for improvisational techniques and comedic timing. They were pioneers in pushing limits and echoed one of the most unstable decades in American history.
The filmmakers are giving DVDs of the film and even recognition during the film's credits as support incentives.

6. Woosley Drive: Little Free Library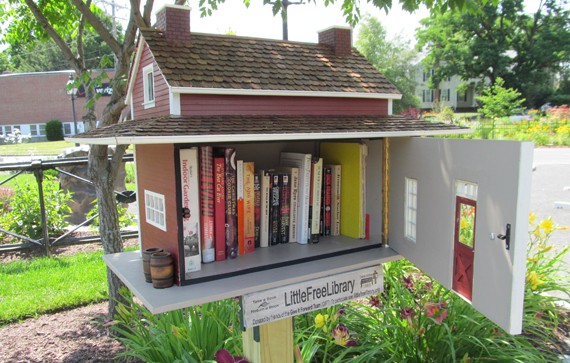 Calling all bookworms and bibliophiles! This is your chance to help spread literacy, community, creativity and wisdom.

Little Free Library is the philanthropic brain child of Todd Bol, who started the project in 2009 as a tribute to his school-teacher mother. Bol built a small scale model of a one room school house, filled it with books, nailed it to a post and put it in his front yard in Wisconsin. The neighborhood loved the idea of a free book exchange and he continued to build them. He gave each one away at no cost, complete with a sign that said "Free Books". The idea caught on and today there are over 2,000 Little Free Libraries around the globe.

Four years later and nearly 2,100 miles away, Stephanie Brown of San Jose is inspired by Bol's unique vision. She wishes to put a Little Free Library in her neighborhood, specifically across the street from her children's elementary school.
Brown needs $300 to get her Little Free Library started and is giving Facebook shout outs to any backers.

7. BONUS: The Rail Reach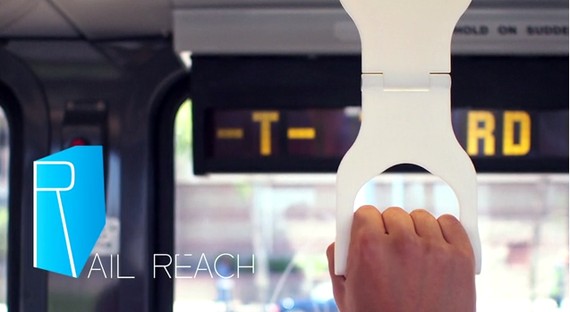 Many of us spend several hours a week commuting on public transportation, frantically chasing after busses, forfeiting precious seats for our elders or scramming to grab a rail before the bus takes off leaving us struggling to keep balance. But Bay Area native Justin Choy wants to make our everyday commute just a little better. Whether we can't reach the rail simply because we don't have the height or we cringe thinking about all the filth that has accumulated on those bus rails, Rail Reach means you can bring your own handle on the bus or BART.

Unfortunately, the funding time for this project has ended but we encourage Justin to give it another go and hope all of you commuters will back his vision.