Beacuse brunch is usually eaten later in the morning, you could technically count it as two meals. Plus, it's most likely soaking up enough booze from the night before to take out a football player, so it's go big or go home. We're talking stick-to-your-ribs hash: corned beef, pork, or beef, and topped with an egg.
Here are our favorite hash dishes for those mornings when nothing else will suffice.
Serpentine (pictured above)
This minimalistic breakfast haven in the Dogpatch offers a concise menu of life-giving meat, potatoes, and eggs. We love their Red Flannel Hash: a nourishing blend of beef brisket, crispy potatoes, roasted beets, horseradish crème fraiche, and arugula, topped with poached eggs and served alongside grilled levain.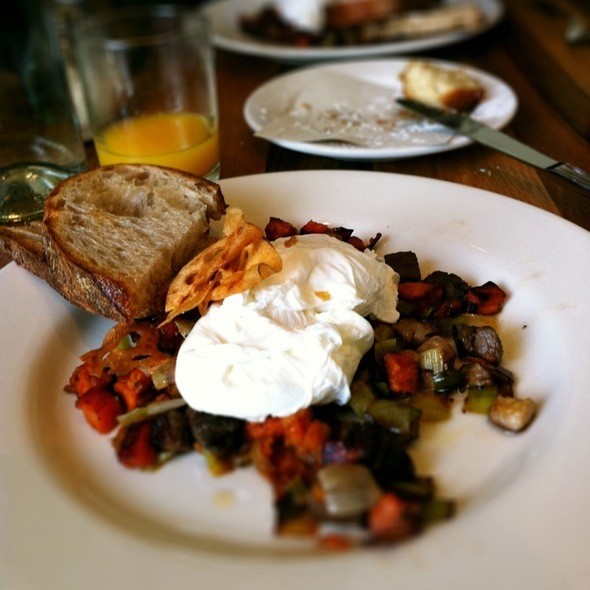 photo by Foodspotting user mare
Beloved for its hearty yet unique breakfast dishes, Plow consistently has ravenous brunch-goers lined up around the corner. For a fun twist on traditional hashes, try their cranberry bean and sweet corn hash served with bacon lardons, Yukon Gold potatoes, red peppers, two eggs, and toast. You'll be content knowing that amidst the greasy bacon and potatoes, you're still getting in those much needed veggies.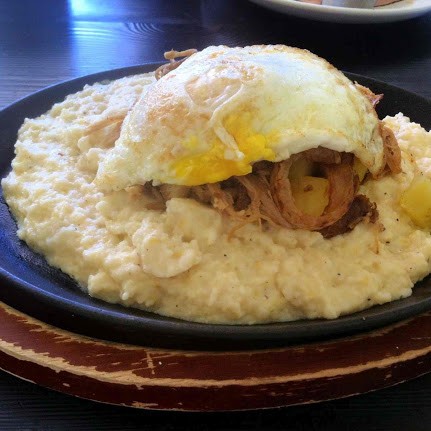 photo by Nosh user Tiffany Tong 
How can you go wrong at a place where you can start your meal with Jenga French toast? After enjoying this fun little appetizer, sink your teeth into Wilber's Revival: a mouthwatering pork hash with sautéed onions and sweet potatoes, topped with a fried egg and cheddar béchamel, and served with creamy grits and crispy, shoestring onions. Now that's a mouthful.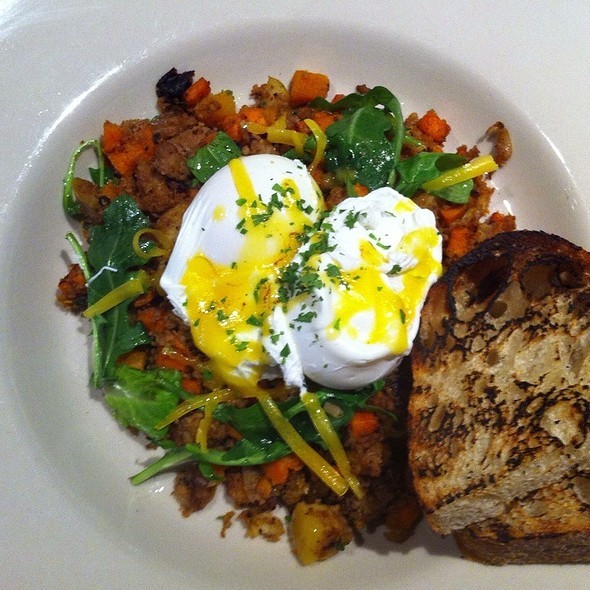 photo by Foodspotting user Roger Penguino 
Sister restaurant to Serpentine, Slow serves a similar menu of simple, yet creative, breakfast dishes. But here, they opt for a turkey sausage hash, served with roasted poblano and red peppers, grilled corn, Yukon Gold potatoes, caramelized onion, and topped with two poached eggs, wild arugula, and cheddar cheese.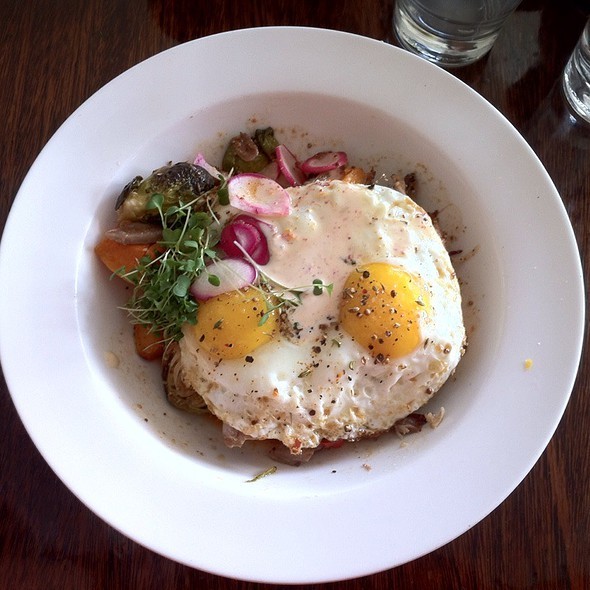 photo by Foodspotting user gene x 
Wait times at this popular corner spot get up to two hours on weekend mornings, which means you'll be hungry by the time you finally sit down. What better reward than their braised Prather Ranch short rib and sweet potato-apple hash, served with two fried eggs, a horseradish crème fraiche, and doused in delicious au jus? It'll have you full 'til dinnertime.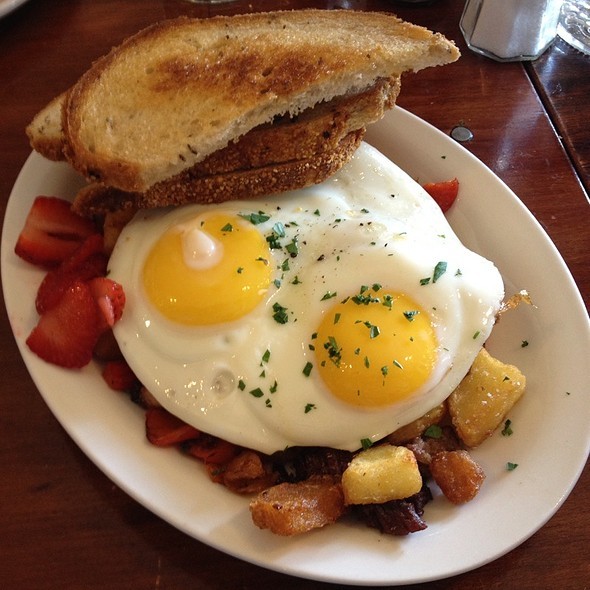 photo by Foodspotting user  
Nobody knows smoked deli meats like the Jews and the Irish. That's why we love Wise Sons. They offer both pastrami and corned beef hash (or veggie) just the way it was meant to be: simple, comforting, and to the point. Hand sliced pastrami or corned beef is served over a hash of potatoes and mixed vegetables, topped with two fried eggs, and served with rye bread.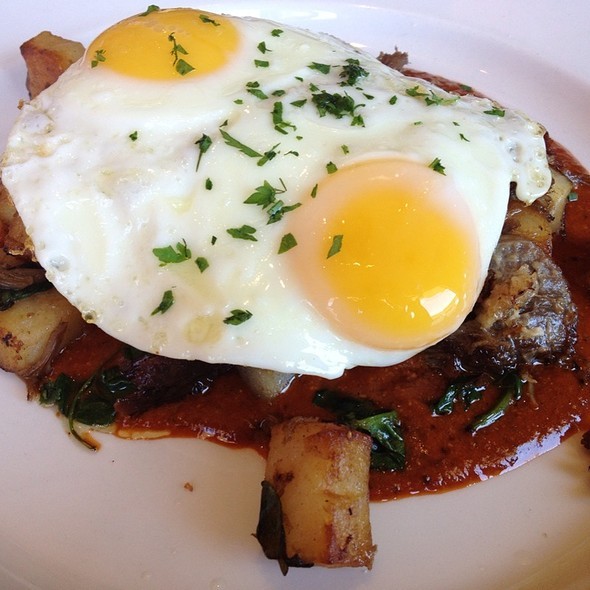 photo by Foodspotting user Lydia Ko 
Leave it to Maverick to take a simple dish like hash and turn it into something gourmet (let's not even mention their lobster bread pudding benedict). Their braised duck hash is just as good as it sounds. Duck sugo, pepperoncini, potato, tomato, clove, greens, and two sunny-side up eggs make this a breakfast bowl that could masquerade as dinner at any SF hotspot.