Spring is here and that means warm weather, fresh ingredients, bold flavors, new menus, and grilling. We present seven of our favorite food and wine pairings to try this season:
Grenache Blanc + Halibut
Mauro Cirilli, Press Club San Francisco's sommelier, and Chris Borges, Taste Catering's Chef, pair Martian Ranch Grenache Blanc Mother Ship from Santa Barbara with warm olive oil-poached Alaskan Halibut, local artichokes, butter beans, cured olives, fennel, and blood orange aioli. The artichoke makes this  a tough pairing because, according to Cirilli, "they usually make taste wines more bitter and metallic, so the texture of the Grenache will soften up the hard sensation of the artichokes."
Chardonnay + Asparagus
Cirilli also noted that some of the more vegetal flavored ingredients, like asparagus, pair nicely with a smooth wine like Chardonnay. He is currently serving Donatiello Chardonnay from Russian River Valley.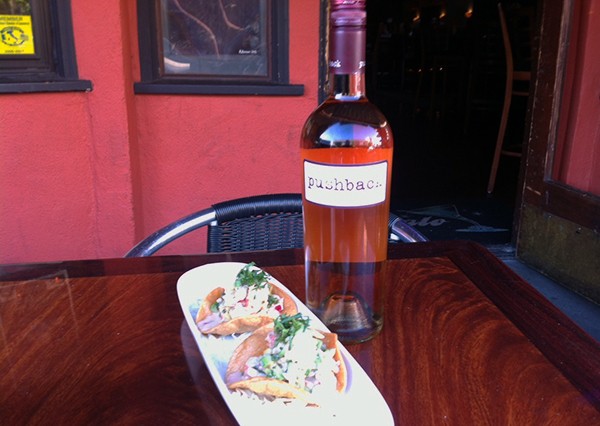 Pushback Rosé of Cabernet with the Tiger Milk Ceviche at the new Chubby Noodle Marina
Rosé  + Ceviche
Many ceviche's call for fresh tomatoes and hot chilies, and Rosé is a classic match for tomato-based dishes. The 2012 Pushback Rosé of Cabernet Sauvignon emphasizes the sweet and fruity flavors of the tomatoes while calming the acidity and hot spices. In the pictured pairing, the coconut milk accentuates the creamy strawberry flavors of the Rosé while complimenting the citrus aromas in both ceviche and wine.
Zinfandel + BBQ 
Zinfandel is almost always a safe bet with BBQ. The dark berries and juicy flavors of Jessup Cellars Zinfandel makes it an especially attractive pairing with grilled delights. And while this "powerhouse" of a Zin is versatile, it's most highly recommended with pulled pork and ribs.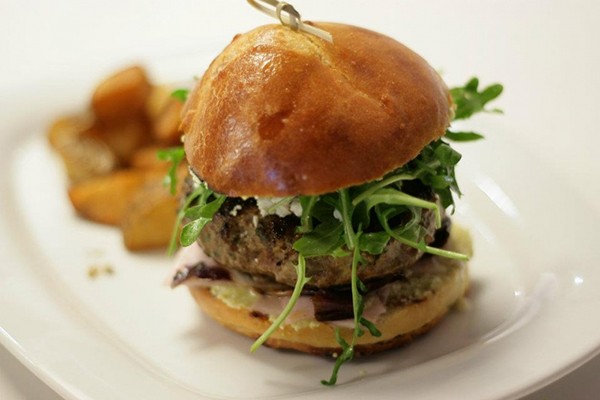 Image Courtesy of Tarla Grill
Sauvignon Blanc + Burgers
While Sauvignon Blancs vary, they are usually zesty and served chilled, and stand up well to smoky, earthy flavors and hot days. Pine and Brown's vibrant Napa Valley Sauvignon Blanc is full of fruit and balanced by complex and full flavors. This combination pairs beautifully with a burger, or specifically, a lamb burger like the one above from Tarla Grill in Downtown Napa.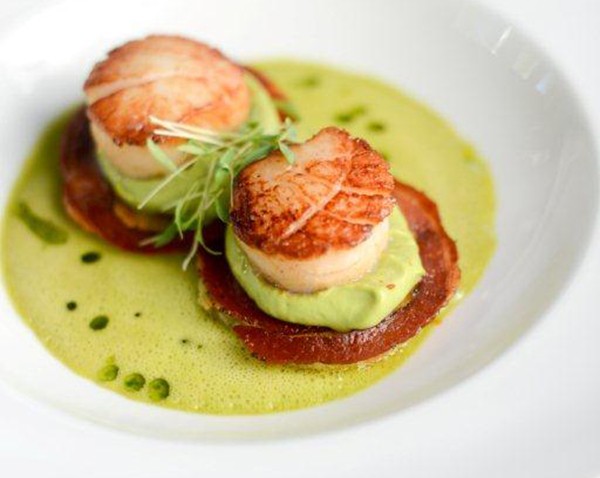 Image Courtesy of Goose and Gander
Fumé Blanc + Seared Scallops
Chef Kelly McCown and sommelier Woody Van Horn from Goose and Gander  in St. Helena, are pairing lemongrass-tinged Grgich Hills Estate Fumé Blanc with seared scallops. The long finish and bright flavors match nicely with the texture and flavors of scallops, especially the way they do it at Goose and Gander - with fried green tomatoes, pancetta, avocado puree, and cilantro jalapeno sauce.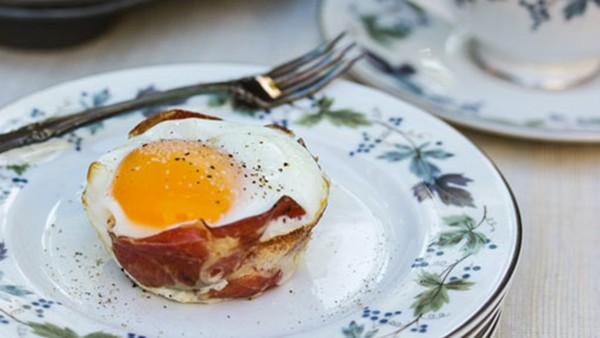 Pinot Noir + Baked Eggs 
Chef Lia Huber of Bonterra Organic Vineyards is a big fan of eggs because they are "tucked pristinely into their own little tasty container," easy to make, and versatile. Pinot Noir is also quite versatile, making it welcome on tables from brunch to dinner. Huber's recipe includes prosciutto and sautéed wild mushrooms which she says, "bridges the gap between red and white" so also recommends the Bonterra Chardonnay.