Your walk through Civic Center just got more interesting. Beyond the Jun Kaneko heads outside the War Memorial building and the 24-foot red lotus outside the Asian Art Museum is the new window display "Air & Space Museum," which transforms the storefront space at 155 Grove into a botanical garden of sorts. Local artist Randy Colosky (who's been all over SF of late, with shows at Gallery Hijinks, Museum of Craft and Folk Art, and Incline Gallery) has built a synthetic growing station that will yield an array of plants over the course of the exhibition. Now that's a work in progress.

Concurrently, "Visible Horizons" ponders the horizon with three installations by regional artists Andrew Chapman, Chris Duncan (a personal favorite), and Rhonda Holberton at SFAC's Main Gallery. Each artist explores how objects, both natural and manmade, obscure the true horizon. Listen to Duncan's sound sculpture and step inside Holberton's camera obscura as you consider the relationship between us and the earth.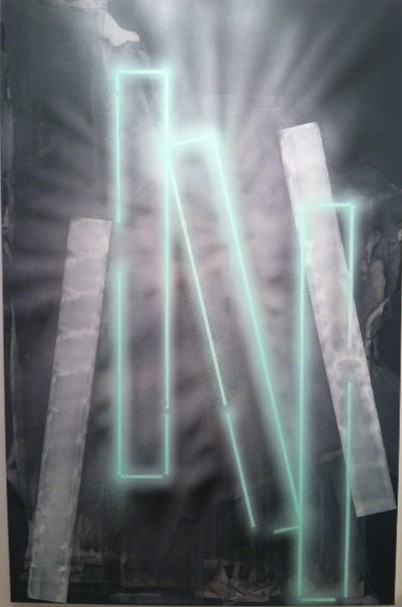 Detail shot of Andrew Chapman's painting installation
If this piques your interest, there are also a few free, public programs in conjunction with these exhibits.

7-9 p.m., Thurs. 9/6; Sound & Vision, 16mm NASA film screenings alongside musical performances by James Cordas, Tana Sprague, and Chris Musgrave

6-9 p.m., Sat. 9/15; Sound & Words, readings from texts produced by meditations on the horizon

6-9 p.m., Sat. 9/20; Sound & Reflection, inspired by the "Shifts in Horizon" workshop at the Headlands Center for the Arts, artist Sean McFarland talks about the horizon's influence on his work while musician Suzy Poling plays Duncan's Offing live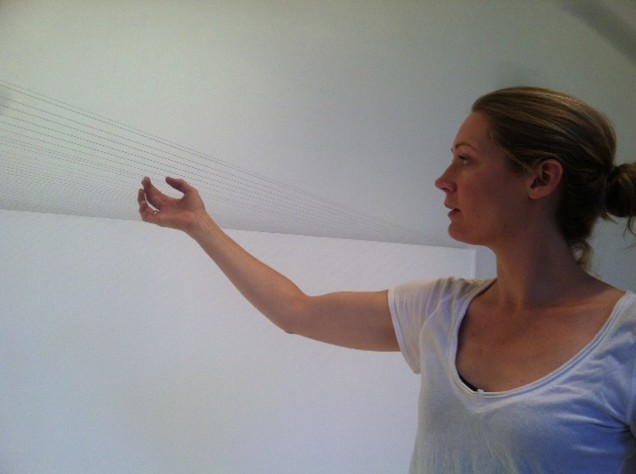 Artist Rhonda Holberton playing Duncan's sound sculpture

Both exhibits on view Fri. 8/10 – Sat. 10/6; Opening reception from 6-8 p.m. on Fri. 8/10; SFAC Gallery, 401 Van Ness Ave. and 155 Grove St.