San Francisco is set to get its first raised bikeway next year! Alas, it's not exactly the paved road in the sky we had initially envisioned, but it's still really good for biker safety. 
The new bikepath—which will stretch one block on Valencia Street from Cesar Chavez Street to Duncan Street—is part of the Mission Gateway project and does not require any unsightly bollards or barriers between cars and bikers. Instead, the path is raised to an intermediate level between the sidewalk and the roadway which will help prevent crossover.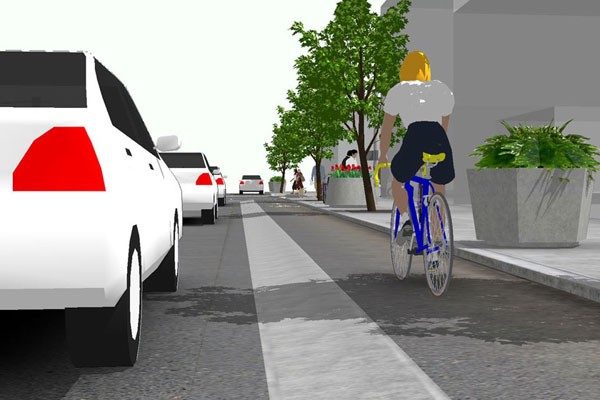 Raised bikeways are common in cities like Copenhagen, but relatively new in the United States, however they may become more common in the next few years, as raised bikeways are integrated into the Masonic Avenue and 2nd Street projects. Work on Valencia St. is scheduled to begin in the first quarter of 2015 and continue until mid-2016.