We caught up with master thrifter and Jeremy's assistant buyer, Roderick Huntly Jr., to see what he's mixing up this spring.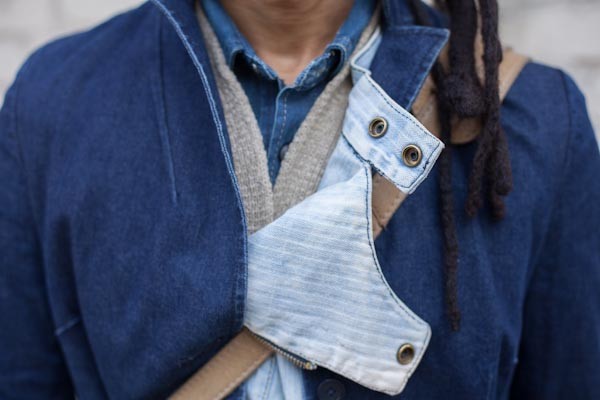 What he wore:  Gap denim jacket, thrifted from Out of the Closet; Colter faded denim vest, and August Silk tan knit cardigan, both purchased from Goodwill; Chambray button-down shirt, from Diesel; Levi's 511 jeans, gift from friend; Vintage Italian leather boots, purchased from a thrift store in Chicago.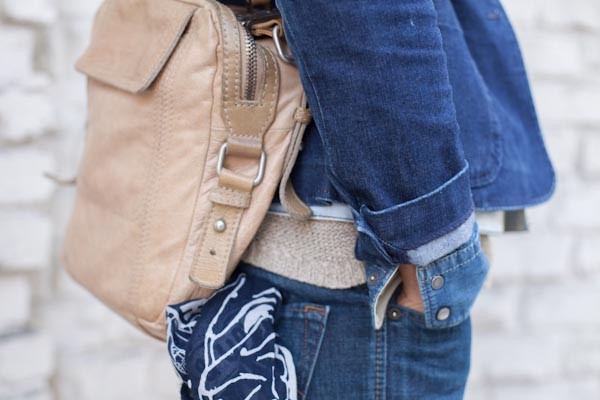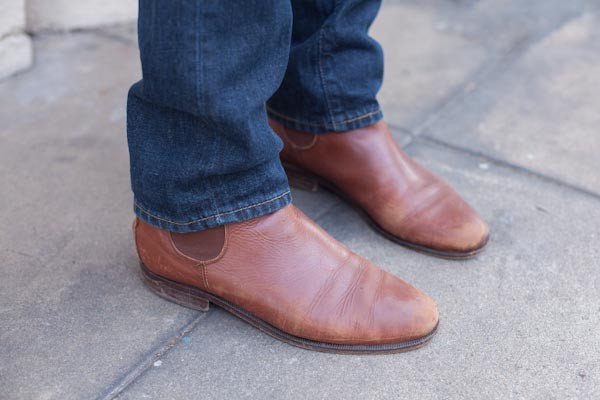 "I'm all about dope brands and fits for basically nothing," said Roderick. "I rarely pay retail for anything anymore."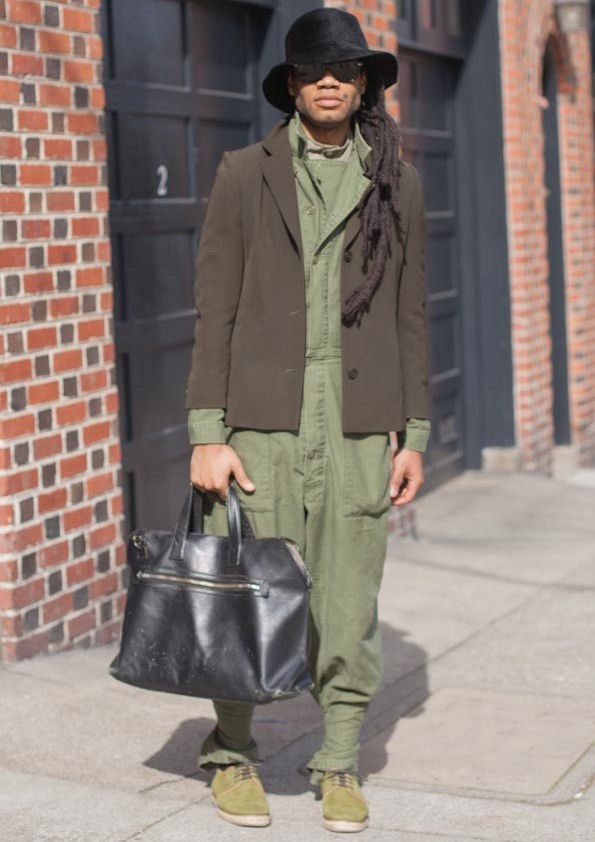 What he wore:  Beaver skin hat, purchased from a garage sale; Military jumpsuit, purchased from Army Surplus in Chicago; Olive Philippe Adec Paris blazer, thrifted from Out of the Closet; Kenneth Cole bag; Ray-Ban wayfarer sunglasses and Pointer suede espadrilles, both purchased from Jeremy's.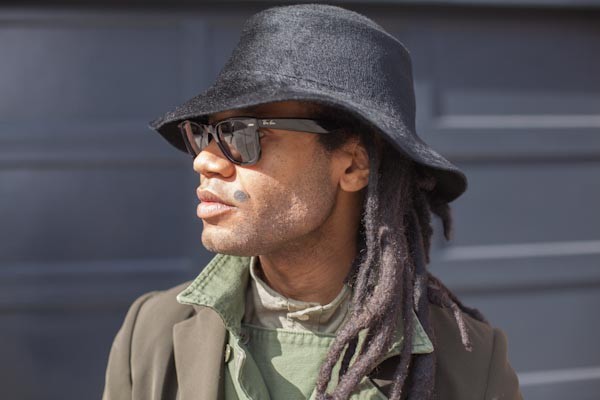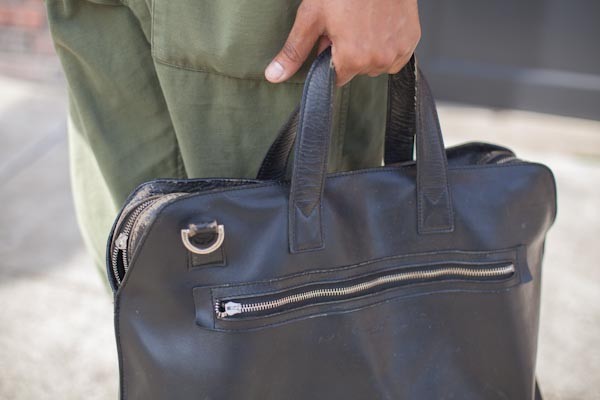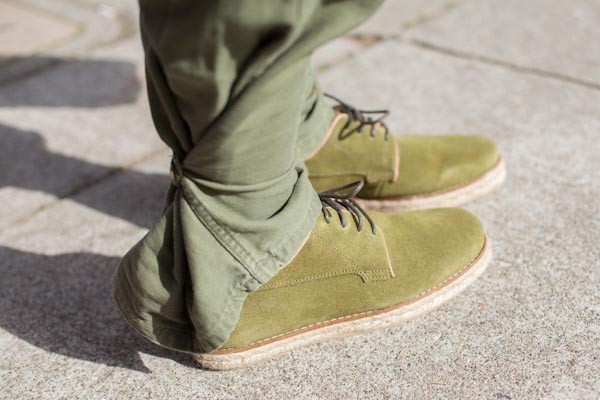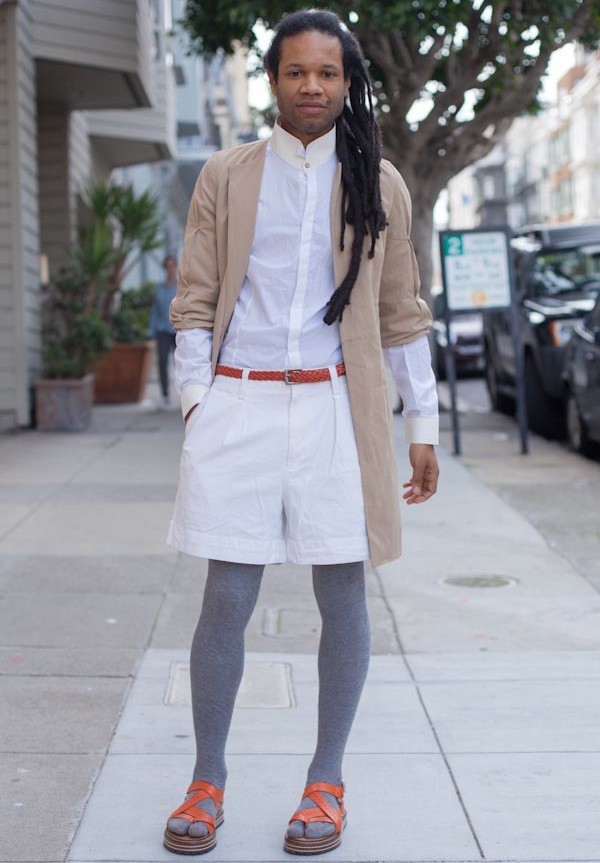 What he wore:  Diesel button-down shirt; Taifun jacket, thrifted from Out of the Closet; White cotton shorts, wool stockings, leather belt and Dsquared orange leather sandals from Jeremy's.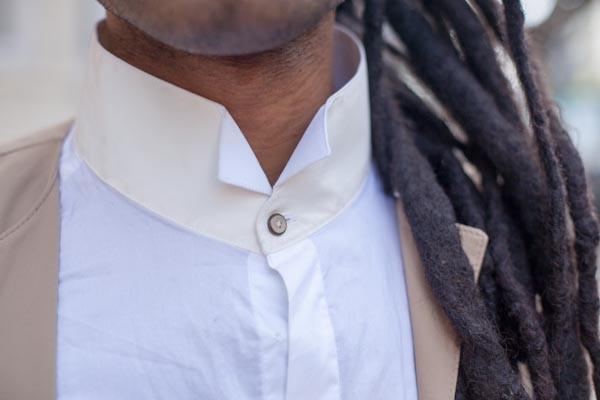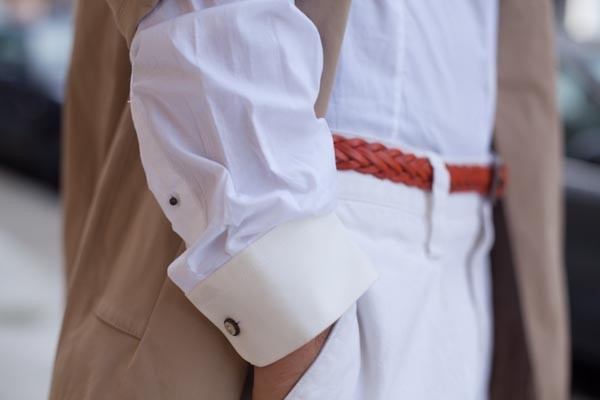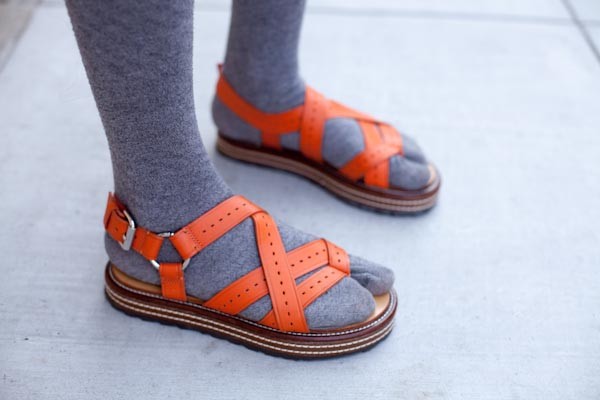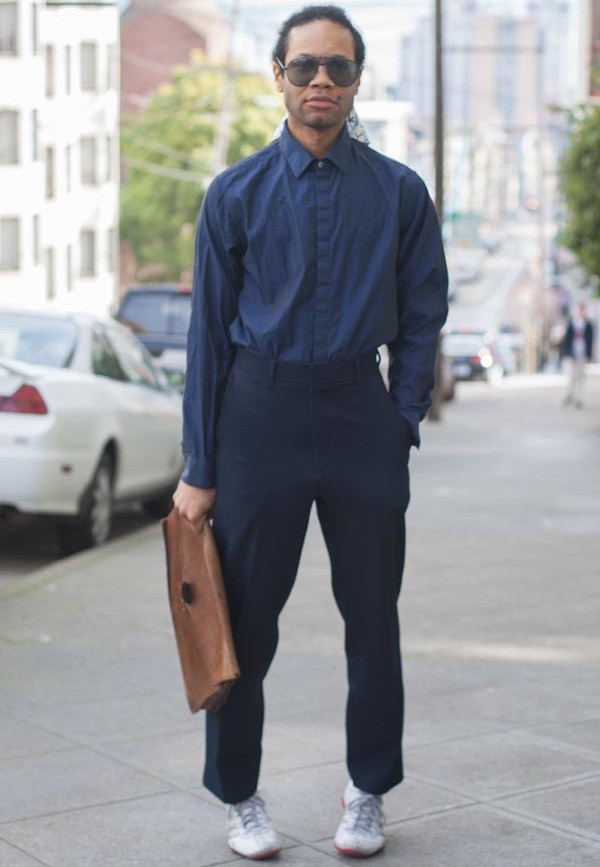 What he wore:  Pop-up aviators, purchased from Anythingbutstyle.com; Navy Calvin Klein Collection shirt, thrifted from Out of the Closet; Vintage Levi's Reaction slacks, purchased from Casablanca in Cincinnati; Adidas sneakers, gift from friend; Uniqlo socks; Portfolio bag, purchased from a garage sale; Thrifted silk scarf.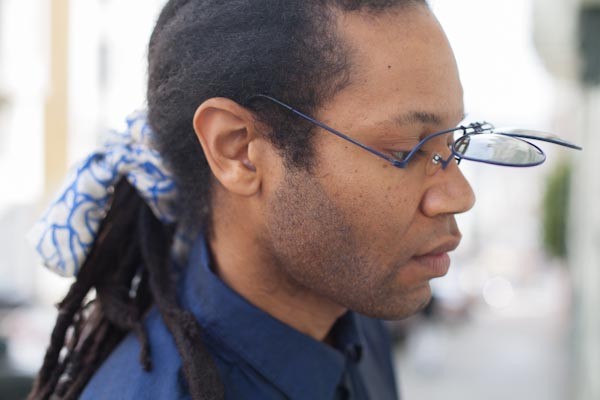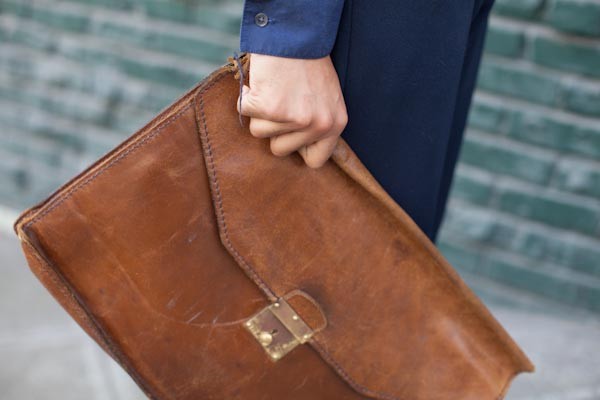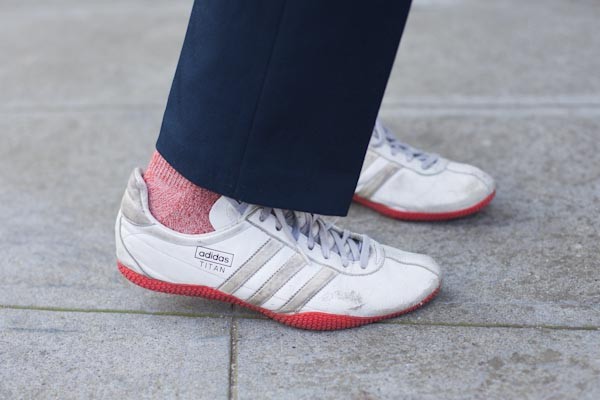 Seven Questions for Roderick: 
1. What's your greatest tip for shopping at Jeremy's?
This is a tip for anyone that finds a store they love: make friends and get to know the sales associates and the stylists -- especially at Jeremy's! They see what is on the floor on the daily and know all the great finds, and all the great brands you might be looking for.
Also, this may be obvious, but we are stepping up our social media platforms so sign up and follow us online to get the inside info on the ridiculous sales.
2. What's your drink of choice?
Non-alcoholic: coconut water without pulp. Alcoholic: whiskey ginger, unless it's really good whiskey -- then I would have it straight, with three ice cubes. 
3. I like a man in...
Whatever makes him feel confident. 
4. What's your personal style philosophy? 
I like the idea of opposites when it comes to dressing. Everyone always says you can tell what a person is like from their shoes. Nice shoes mean something positive and dirty shoes mean whatever, but I like the idea of jacked up shoes with a dressy outfit. You're walking and living in them -- your shoes should look like they've been worn. 
5. What's your scent?
I used to wear Acqua di Gio before I started smelling like every other dude in the world! I still love the smell of that cologne though, but I'm pretty au naturel these days. 
6. What's always in your bag?
Sunnies, 5 quarters, 1 dime, 2 nickels and 4 pennies. Not sure why I take the same exact change everyday, but I do. 
7. What's your Bay Area Top 5?
-Dolores Park.
-Fog City News.
-Jeremy's Department Store.
-Zachary's Pizza (in Rockridge).
-Tie: Mission Chinese and Sui Generis.
Lily Ko (lily7x7 @gmail.com) studied fashion design and merchandising at Central Saint Martins and the Academy of Art University. In addition to writing for 7x7, Lily is on the creative team at Pottery Barn, and works as a freelance stylist, writer, and designer.