We spotted Oakland resident and civil engineer Sandra Jung celebrating her birthday with sunshine, oysters and a super cute outfit at the Tomales Bay Oyster Co.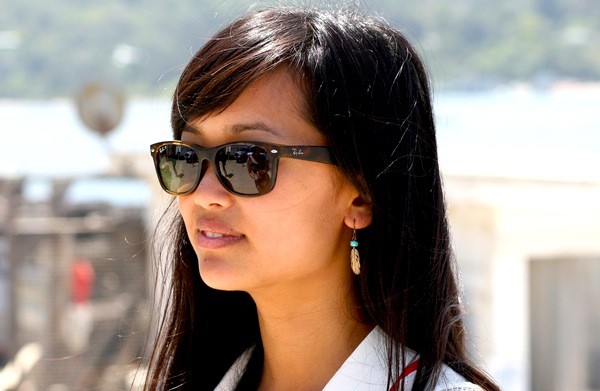 What she wore: Ray-Ban wayfarer sunglasses; Earrings by Chavel, purchased from Native American Vendors Market in Santa Fe, NM; Top from H&M; Uniqlo shorts; J. Crew knit knee-high stockings; Canon S100 camera and Yodobashi leather camera case, purchased in Japan; Ring by Delezhen, purchased on Etsy; Sam Edelman suede booties, purchased from Nordstrom.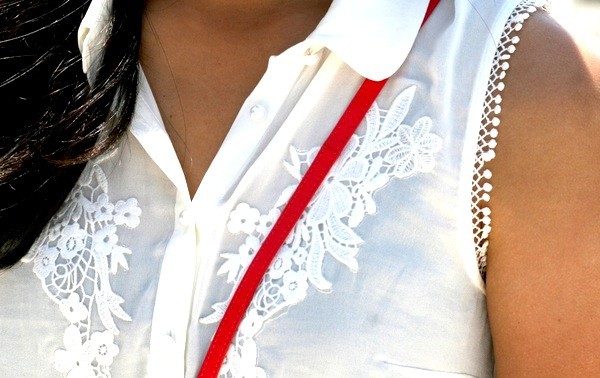 "I like to sleep in," said Sandra. "I squeeze my entire morning routine into 30 minutes–shower, coffee, half-dry hair, and go!"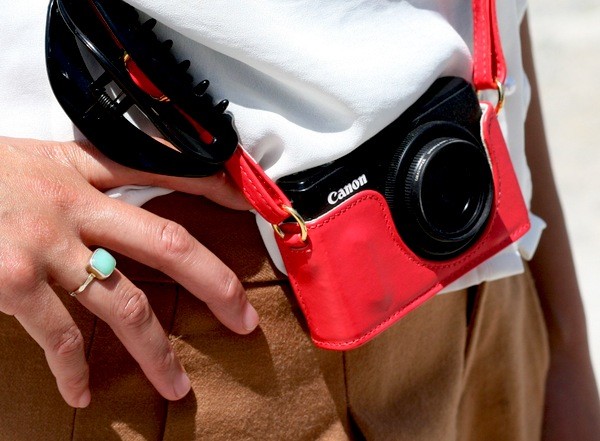 "My mom calls me a plain Jane," said Sandra. "But I'd say my style is cute and classic."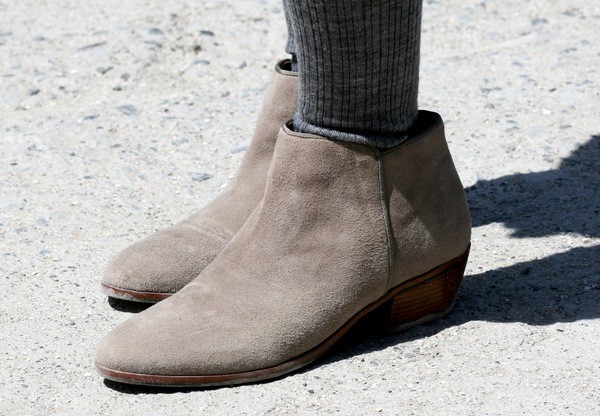 Seven Questions for Sandra:
1. What's one thing most people don't know about you?
I have a passion for Formula One racing. 
2. What's in your bag?
Burt's Bees tinted lip balm, Ray-Ban wayfarers, Kindle, my camera, and my trusty notebook (filled with to-do lists and doodles of my dogs). 
3. What's your drink of choice?
On a hot day like today, a mint julep or a gin and tonic. 
4. What do you do to de-stress?
When I'm stressed, I sew. It's a great way to take my mind off of things, and the finished product is always satisfying. 
5. What's your weakness?
I love Frye boots! 
6. One thing you'd never be caught dead wearing?
No matter how comfy they may be–UGGS.
7. What's your Bay Area Top 5?
-Sushi Sho in El Cerrito
-Cappuccinos from Subrosa
-Walking the dogs around Lake Merritt
-The Alameda Antique Faire
-Shopping at Atomic Garden in Oakland
Lily Ko (lily7x7 @gmail.com) studied fashion design and merchandising at Central Saint Martins and the Academy of Art University. In addition to writing for 7x7, Lily is on the creative team at Pottery Barn, and works as a freelance stylist, writer, and designer.