Interior design guru and quirky Buenos Aires native Eche Martinez showed us what he's putting together for summer in San Francisco. 
Eche works side-by-side with Martha Agnus on interior projects large and small, obsesses over Art Basel, and reads non-fiction like it's his job. We got together at Coup d'Etat in the Design District, for this fun, fashion-meets-interior style photo shoot. 
What he wore: Warby Parker glasses, purchased from The Perish Trust; Thomas Pink shirt; Dior Homme tie, purchased from Mr. Porter; Zara jacket; Park & Ronen shorts, purchased from Barneys; Nixon watch; Macon & Lesquoy sunglass pin and Colors Tokyo iPhone case, both purchased from Cavalier; Salvatore Ferragamo patent leather shoes; Haircut from The Hair Geek.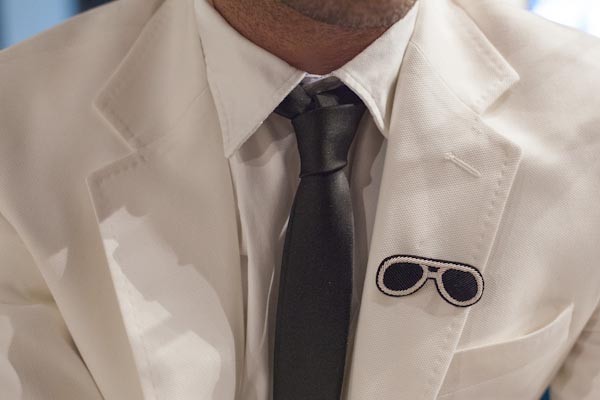 "With fashion and design, I like mixing high and low without worrying too much about labels," said Eche. "Most people think I'm a fashionphile (not to mention a clothing whore!), which I'm really not at all. I go for tested and true."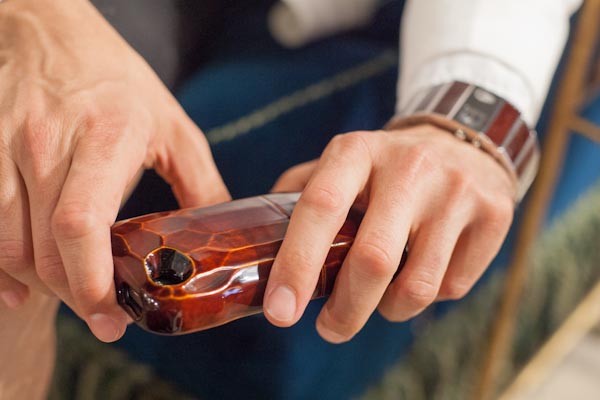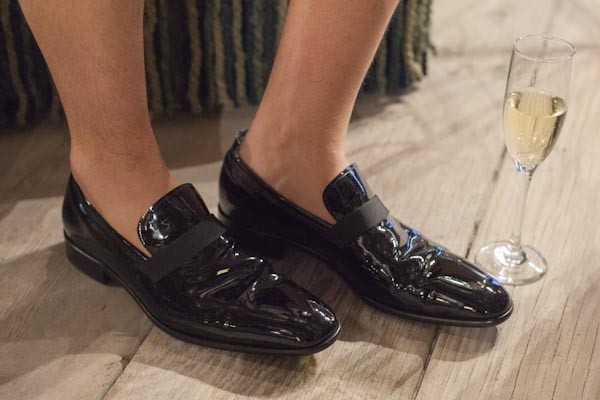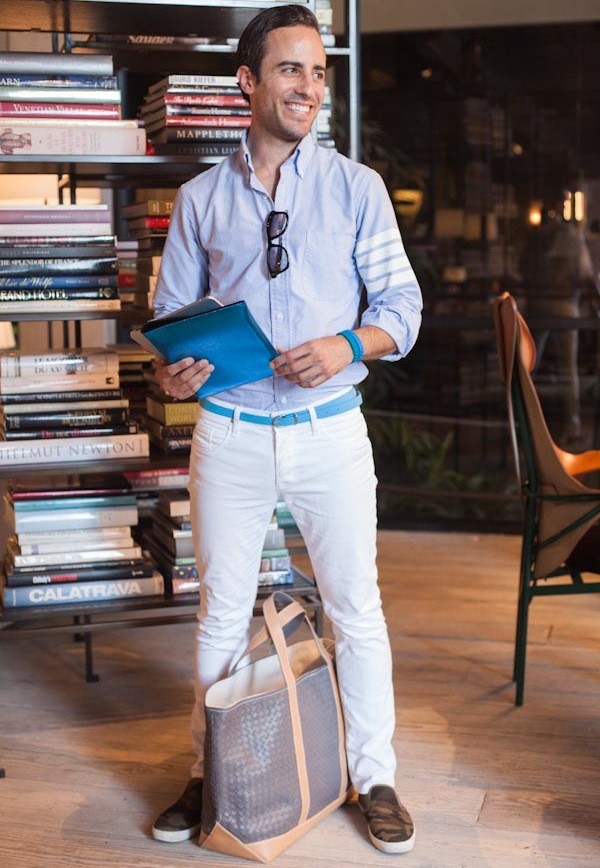 What he wore: Thom Browne shirt, purchased from Barneys; H&M skinny belt; Hudson pants and SeaVees camo-print sneakers, both purchased from Bloomingdale's; Marc by Marc Jacobs sunglasses and rubber bracelets; Burberry Prorsum metallic leather iPad case; Lance Wovens bag, purchased from Cavalier.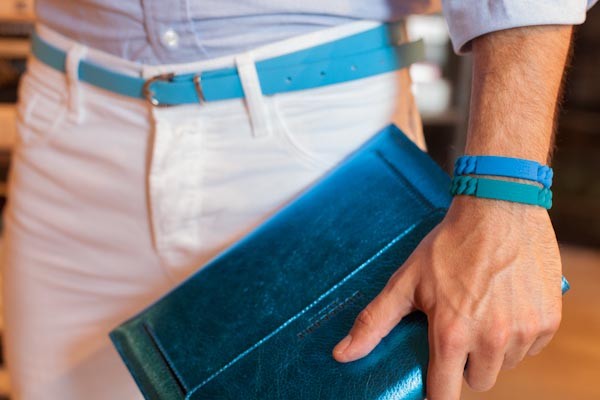 Eche's personal style: "I get three or four pairs of pants and shirts that I know will work for any occasion. That gives me plenty of room to play around with fun accessories that can be swapped faster than the fog rolls in."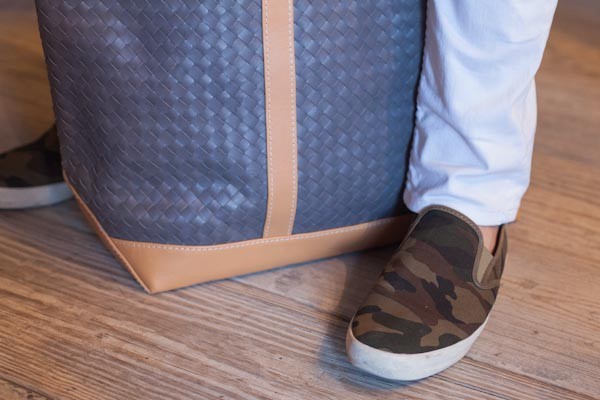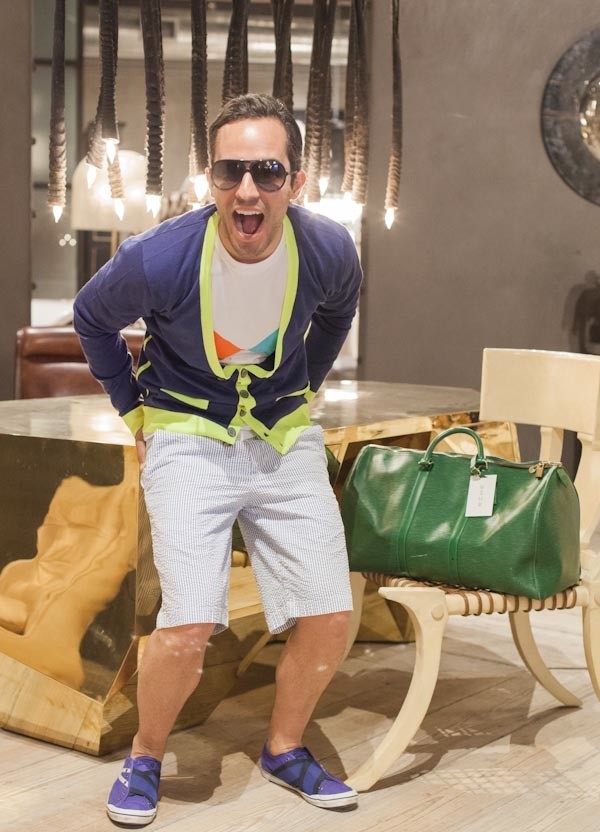 What he wore: Marc by Marc Jacobs sunglasses and cardigan; Saturdays Surf NYC t-shirt; J. Crew seersucker shorts; Tretorn sneakers, purchased from Bloomingdale's; Louis Vuitton bag with personal luggage tag.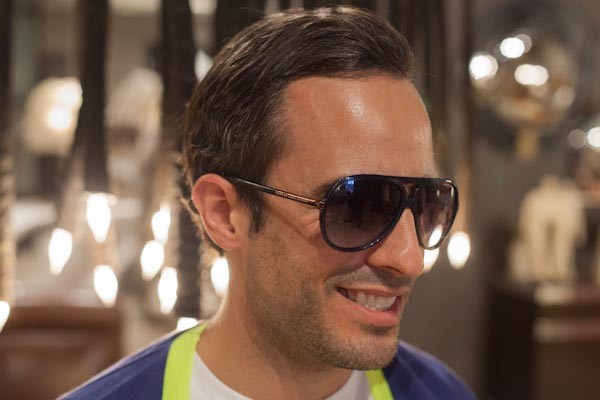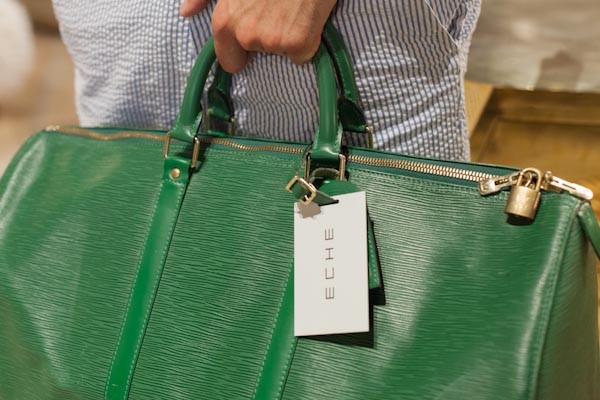 In his bag:  "This will make me sound like a thousand-year-old designer. I make sure I'm always carrying a checkbook (don't ask me why), Altoids, a measuring tape, and at least thirty pounds of business cards. I guess the iPad makes it a bit more updated. That's my everyday work bag, now...the gym bag is more fun, but let's avoid the contents of that bag for now..."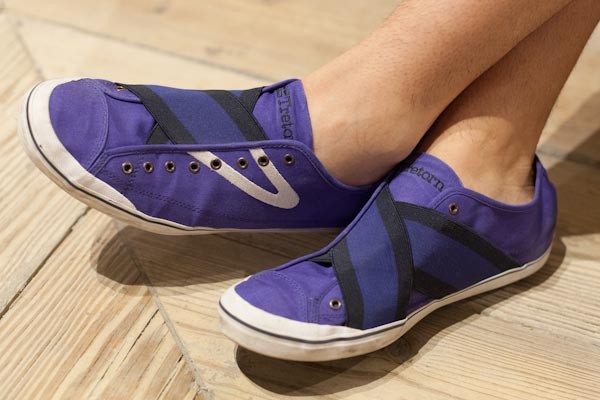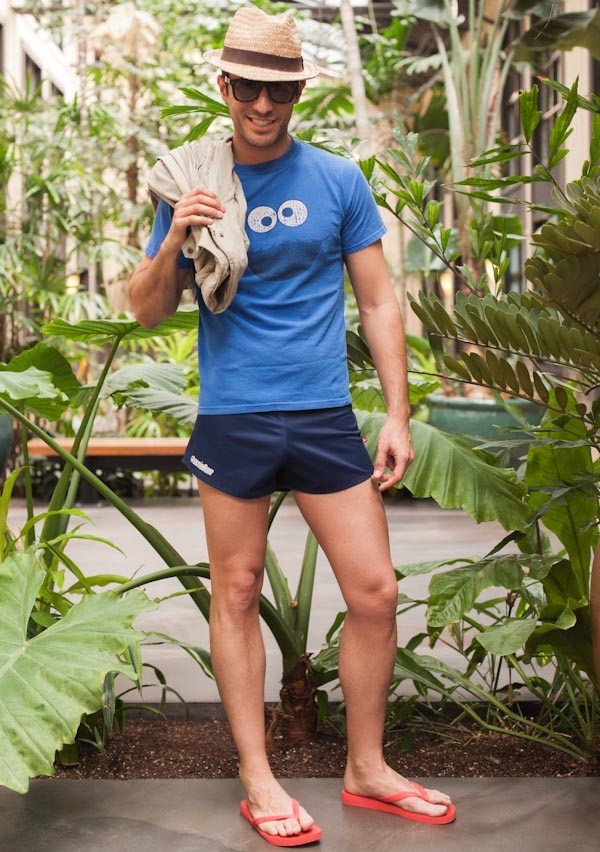 What he wore: Vintage hat, purchased in Buenos Aires; Wanama jacket, purchased in Argentina; Marc by Marc Jacobs sunglasses; Tee Shirt Shop t-shirt, purchased at Entour SF; AussieBum swim trunks; Havaianas flip flops; Wincer & Plant card wallet, purchased from Bloomingdale's.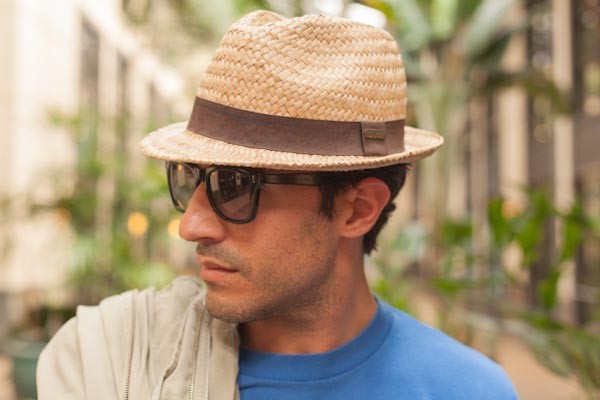 Last meal on Earth: "Argentine Beef Empanadas in my hometown of Buenos Aires. Hands down."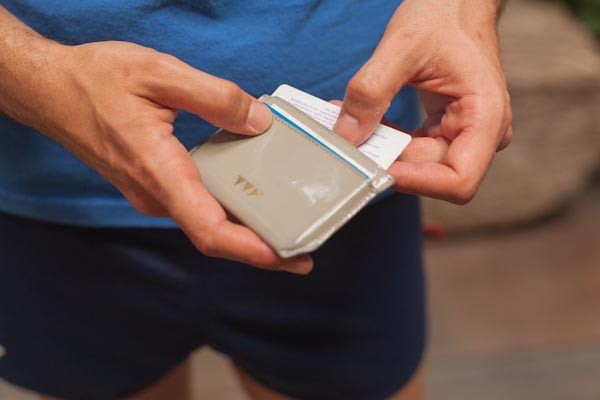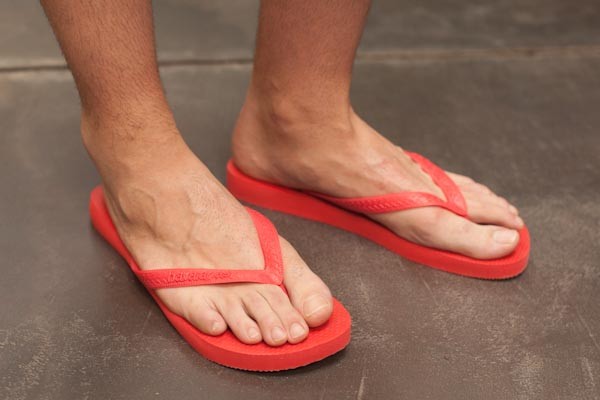 Seven Questions for Eche:
1. What are your best quick tips for styling your home? 
Do a few very big graphic pieces of artwork (Rothko is a great artist to knock-off if you're into home DIY projects).
Add interesting accessories with tons of personality to the mix–CB2 usually does the trick inexpensively–but no one does it like Cavalier on Post Street, if you want some remarkable pieces.
If you're into flea market finds, avoid dinky tchotchkes that only gather dust and you don't actually need.
Also, trays on coffee tables and nightstands constrain everyday clutter and make it look styled. When my friends walk into my place they usually say "There's a place for everything," only not really, guys.
2. What products do you swear by?
I've tried everything from every aisle at Walgreens to LaPrairie for Men and Hermes, but to me, the best return over investment hands down has to be Kiehl's. Their Ultimate Shaving Cream cannot be beaten, and their Facial Fuel also rocks. The Midnight Recovery Oil and Midnight Recovery Eye Cream will help you recover (or at least look recovered) from any rough night–clinically proven by yours truly. 
3. What are you drinking this summer?
Big pours of Maker's Mark with a touch of pineapple juice, soda and tons of ice. 
4. What would you never be caught dead in?
You'll see me dead before wearing a short-sleeved button down shirt. I feel like in most cases they make men's arms look funny–either too skinny and delicate or totally beefy. The golden rule in arm to short-sleeved shirt ratio is hard to achieve, so why even bother? Long sleeves are meant to be rolled up anyway!
5. What's on your summer wish list?
Stubbs & Wotton has this incredible pair of natural linen slippers with splattered turquoise and blue paint on them. I've tried them on so many times, yet there's something in the Stubbs & Wotton heel that just looks weird on me. So, Summer Fashion Santa, if you're out there, could you please let the folks at SeaVees, Tretorn or Puma know there's a market gap that needs to be fulfilled, at least for Eche? Thanks. 
6. What's sexy?
Personal hygiene? I guess kissing in the middle of a dark summer night in a pool is also sexy. 
7. What's your SF Top 5?
-Taking the F streetcar just for the heck of it (especially the Milan wood paneled super narrow cars).
-Catching up with friends on a school night over Barbacco's risotto croquettes. 
-Any given gallery opening at Steven Volpe's Hedge.
-Taking fine art printmaking classes on Saturday mornings at Fort Mason and having a coffee break at Greens.
-Having French fries on a rainy Sunday evening at Cafe Florio on Fillmore St.
Lily Ko (lily7x7 @gmail.com) studied fashion design and merchandising at Central Saint Martins and the Academy of Art University. In addition to writing for 7x7, Lily is on the creative team at Pottery Barn, and works as a freelance stylist, writer, and designer.