With a sprawling, must-see interior, fantastic wine and food pairings, and such chic employees, it's no question -- Ram's Gate has some serious swagger. 
Upon a recent visit to the Sonoma winery, we spotted employees Marc Hartenfels (left) and Sonia Tarbox (right), in stylish yet laid-back looks that were perfect for wine country.
Marc (previously at Benu) is the hospitality director, while Sonia leads sales and marketing at Ram's Gate. Both live in the city and make the daily escape to wine country for work.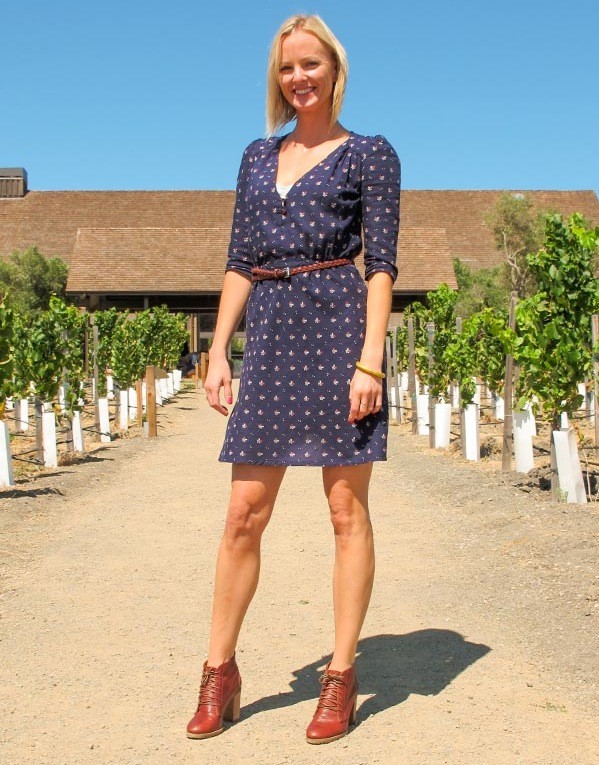 What Sonia's wearing:  Printed navy dress by Sessun, purchased at Jeremy's; Knit cardigan by Free People; Madewell braided belt and cherry leather boots; Gold heart necklace by Dogeared, purchased at Therapy; Tiffany & Co. gold family crest ring; Erwin Pearl bracelet, gift; Essie nail polish in Koala Berry.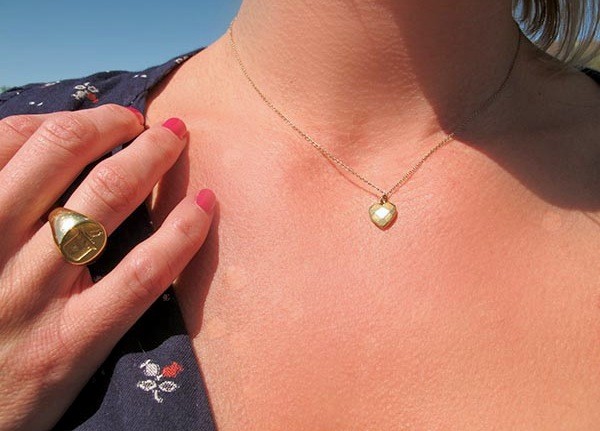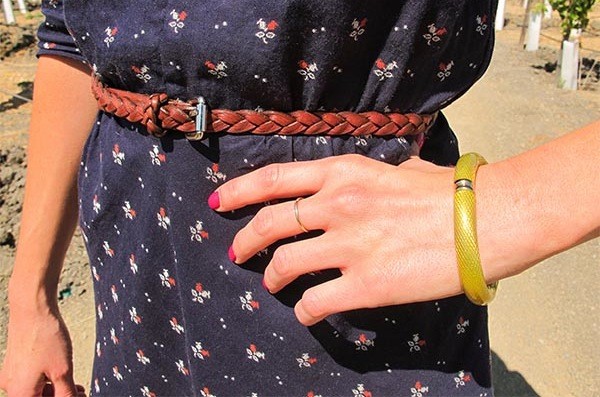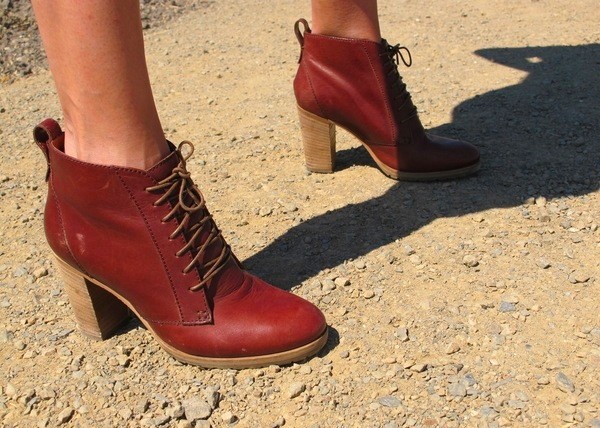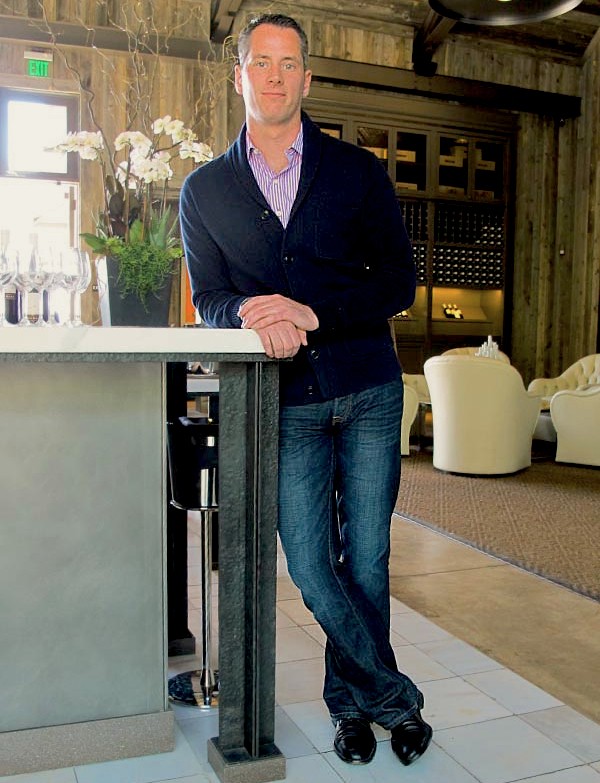 What Marc's wearing:  Purple striped shirt by Saks Fifth Avenue; Navy knit cardigan by J. Crew; 227 Original Boot jeans by Lucky Brand; Hugo by Hugo Boss leather belt, purchased from Lac in Germany; Cole Hahn black leather oxford shoes; Hamilton Khaki Automatic x-Wind watch, purchased from Marcello Watches.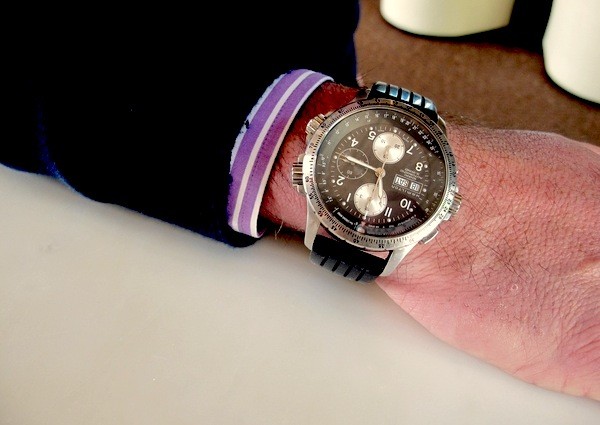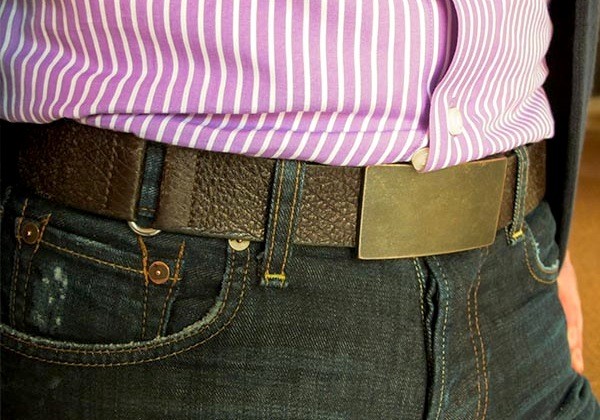 Seven Style Questions for Sonia & Marc:
1.  What's your favorite wine and food pairing currently at Ram's Gate?
S:  2010 Chardonnay, Ulises Valdez Diablo Vineyard with butter poached Californian sea bass, saffron, lemon, pistachio and zucchini. 
M:  Our 2011 Sauvignon Blanc from the Russian River Valley paired with our Manchego and Ricotta stuffed garden peppers with a peach compote. 
2.  I like a boy/girl in...
S:  I like a boy in a vintage sports car. 
M:  I like a girl in simple jeans and flats. 
3.  What do you never leave the house without?
S:  Lip gloss, bobby pins, business cards and gummy vitamins. 
M:  On a non-work day, my iPhone and Mulberry wallet. When I'm heading to work, the same, plus my computer, a Chateau Laguiole wine key and my Porsche pen. 
4.  What are your fashion rules? 
S:  Instead of black, pick navy. And just say no to kitten heels.
M:  Show color with your socks, and don't wear sweat pants in public. 
5.  What products do you swear by? 
S:  Chantecaille flower water face lotion, Tarte blush, Chloe perfume.
M:  Anything from Kiehl's and I love the styling gunk from Shortsexyhair. 
6. What's your Wine Country Top 5?
S:  Canoeing down the Russian River; getting oysters at Tomales Bay; Healdsburg Town Square; Scribe Winery; picnicking at Lake Sonoma. 
M:  Wine tasting at Ram's Gate (of course!); Hot air ballooning; lunch at the Bar Terrace at Auberge du Soleil; wine tasting at Scribe; Dinner at Eldorado Kitchen. 
7.  What's your SF Top 5?
S:  Irish Coffees at The Buena Vista Cafe; Dolores Park; the outdoor tennis courts at the Potrero Hills Rec Center; Treasure Island Music Festival; eating at way too many amazing restaurants and bars to list. 
M:  Morning run along the Marina to the Golden Gate Bridge; checking out new restaurants and bars; Park Chalet; Crissy Field; Planet Granite. 
Lily Ko (lily7x7 @gmail.com) studied fashion design and merchandising at Central Saint Martins and the Academy of Art University. In addition to writing for 7x7, Lily is on the creative team at Pottery Barn, and works as a freelance stylist, writer,  and designer.