Last weekend we spotted Nicholas Santillana (left) and John wade (right), -- sunglasses on -- heading out for Sunday brunch downtown.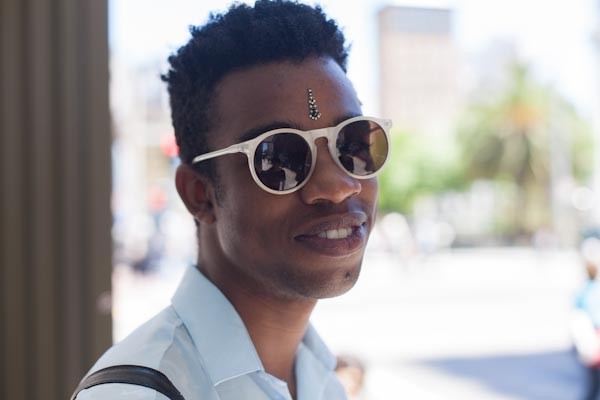 What John wore: Hermes shirt, purchased from Goodwill; Backpack from Chinatown; Levi's pants; Dr. Martens shoes; Rings from Brandy Melville; Bindi jewel inspired by Gwen Stefani.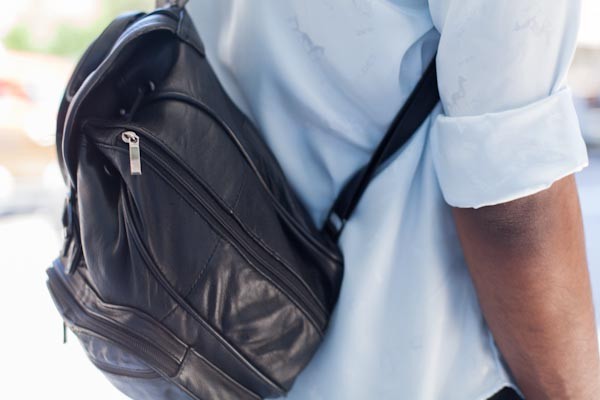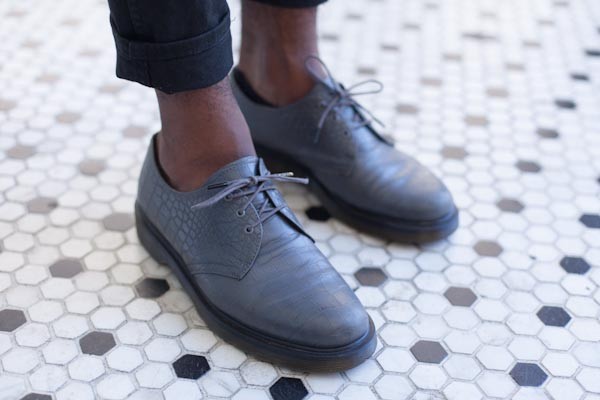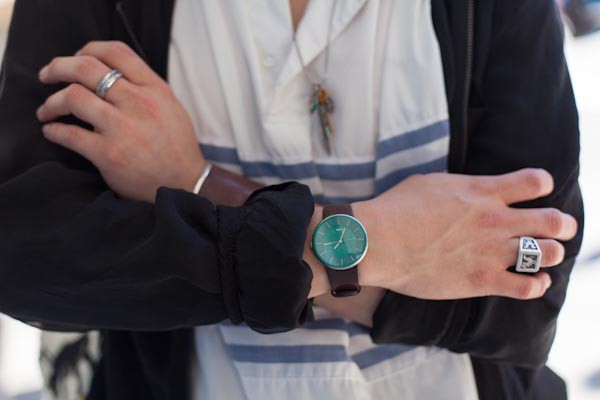 What Nicholas wore: Glasses from Party City; Dior shirt, purchased at Thrift Town; Self-made necklace; Jacket from Urban Outfitters; Leather shorts from H&M; Ben Sherman socks; Alden shoes; Alessi watch; Rodebjer cuff; Backpack from St. Agnes in Modesto; Haircut by Josh at Public Barber Salon.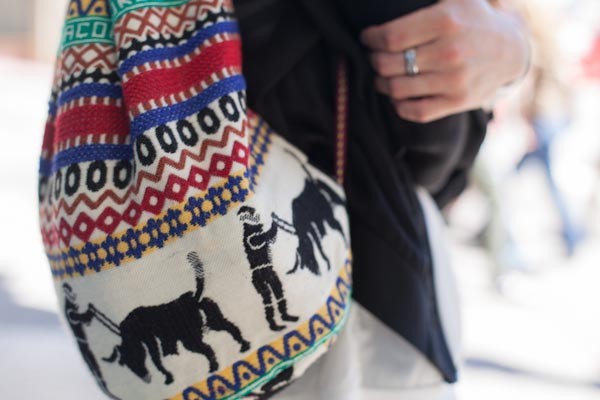 Nicholas' style philosophy: "What you wear doesn't define you, but should refine you."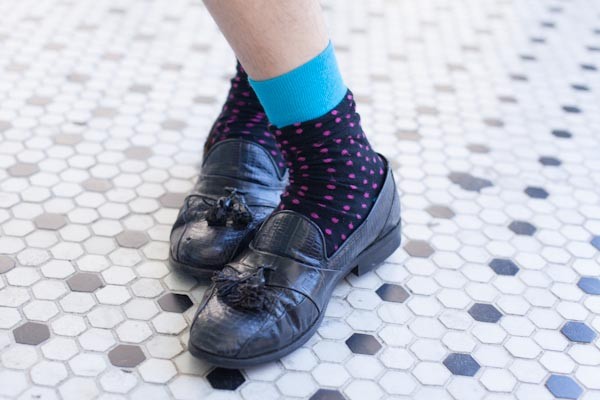 Seven questions for John and Nicholas:
1. What's in your bag? 
John: Sunglasses, wallet, Burt's Bees lip balm and a wine opener. 
Nicholas: Phone charger, chapstick, a lighter, headphones, magic cards and a Mad Dog. 
2. What products do you swear by?
J: St. Ive's apricot scrub, witch hazel, l'homme by YSL cologne. 
N: Dove for the body and for skincare I use Aveeno, Neutrogena naturals and M Lab. My fragrance is Hermes Un Jardin Ee Mediterranee. 
3. How do you start your day?
J: Shower, brush my teeth and pick out an outfit. 
N: I typically start my day with a lot of water, a coffee pit stop at Chameleon Cafe and sometimes dim sum for breakfast. 
4. What are you drinking?
J: Manhattans or whiskey ginger.
N: A classic Long Island iced tea. 
5. What would you never be caught dead in?
J: UGGS.
N: Juicy Couture. 
6. What's one thing most people don't know about you?
J: I used to work at Hot Dog on a Stick as a hot dogger. 
N: I'm a comic book nerd at heart and still go to comic stores. 
What's your SF Top 5?
J: The new Walgreens on Powell St. for really good juices (My favorite is the beet, carrot and ginger), Painted Bird on Mission for good second hand clothes, Dolores Park, Pandora karaoke in the Tenderloin, and Empress of China in Chinatown. 
N: Rich Table for their sardine chips; Tropisueno's happy hour; Honey Mahogany, Sisters of Perpetual Indulgence, and Honey Soundsystem. 
Lily Ko (lily7x7 @gmail.com) studied fashion design and merchandising at Central Saint Martins and the Academy of Art University. In addition to writing for 7x7, Lily is on the creative team at Pottery Barn, and works as a freelance stylist, writer, and designer.