Last weekend, we spotted Swiss exchange student Anina Gantenbein, shopping in Japantown. 
We love Anina's on-trend camo jacket and complex layers. At first, her look is straight up androgynous, but then you notice a cute collar, a lace-print cardigan and pink socks, adding cute, feminine touches to her overall look.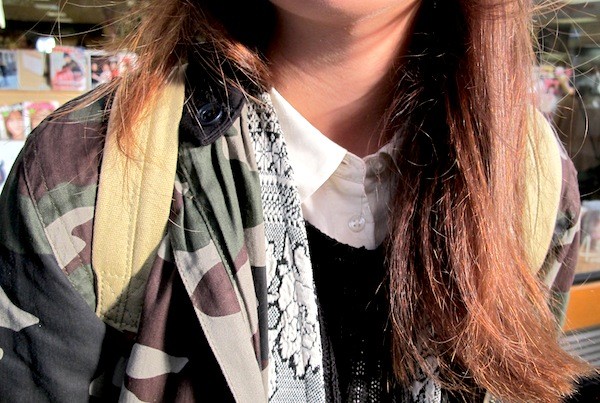 What she wore: Clothing from Buffalo Exchange, and various boutiques in Switzerland; Sandqvist Switzerland backpack; Vans shoes.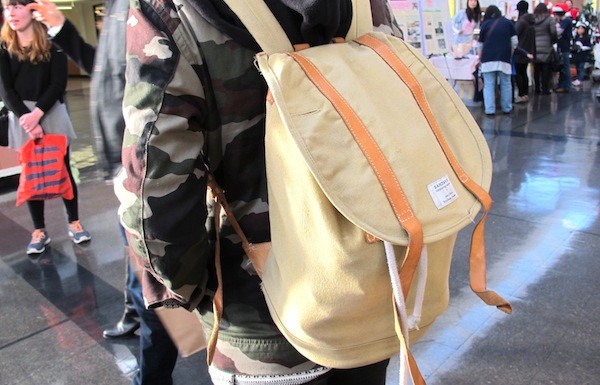 Anina currently resides in Portland, where she studies photography.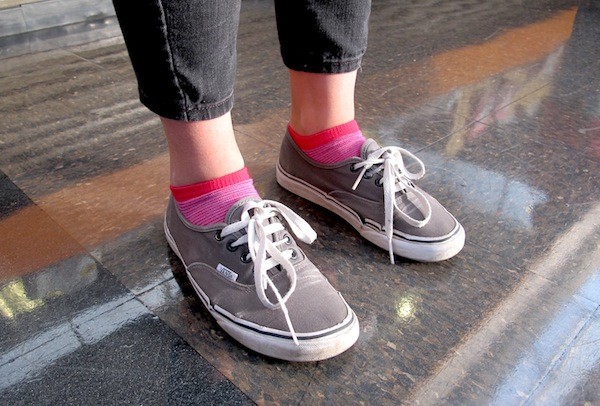 Seven questions for Anina:
1. What's been your favorite part of San Francisco?
Thrift shopping in the Mission.
2. Which San Francisco hood has the best food?
Japantown.
3. What's on your holiday wish list?
A Hasselblad camera. 
4. What are you giving for this holiday?
I got a sewing book for my mom from Kinokuniya. 
5. Where's one place everyone should visit in Switzerland?
Langstrasse in Zurich. It's a busy street with a lot of clubs and stuff. 
6. Where's one place everyone should visit in Portland? 
Forest Park. 
7. What's on your bucket list?
Traveling Japan.
Lily Ko (lily7x7 @gmail.com) studied fashion design and merchandising at Central Saint Martins and the Academy of Art University. In addition to writing for 7x7, Lily works as a freelance stylist, writer, and designer.