Oh, Treasure Island Music Festival.
We went, indulged in music, ate lots of Seoul on Wheels, and people watched like crazy. In line with the fantastic weather, we saw a lot of fun festival looks. Here are five we particularly loved. 
Local designer, Anette Nyseth, says her favorite acts were The xx and M83.
What Anette wore:  Vintage kimono she had cropped; Weekday shorts; Vintage shirt and shoes; Maison Martin Margiela bag.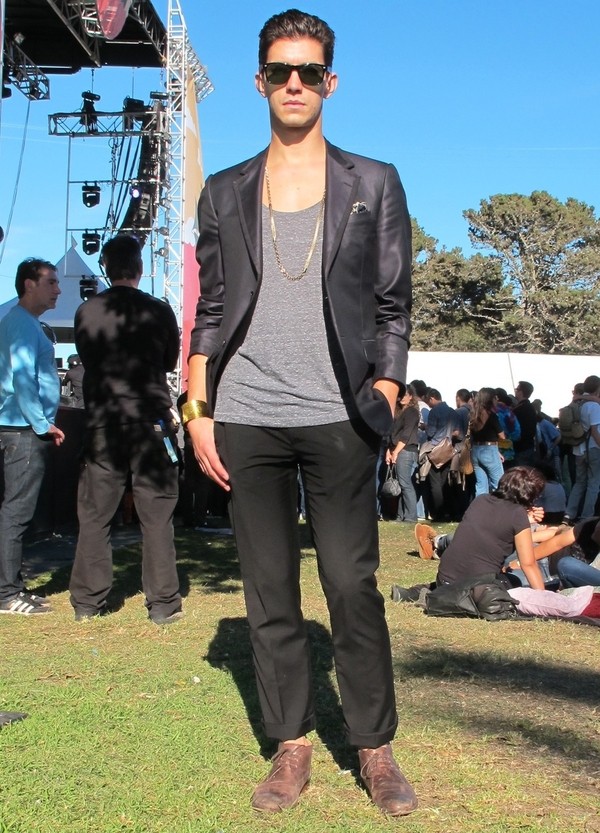 Cole Church, a server at Boulette's Larder in the Ferry Building, says the main reason he went on Sunday was to see The Gossip. "I have a big old girl crush on Beth Ditto and her drummer," said Cole. "And I would marry the lead male of The xx just to listen to his raspy, sex-oozing voice." 
What Cole wore:  Lanvin jacket; Vintage pocket square; H&M tank; Vintage necklace and cuff; Aldo shoes; Cheap sunglasses.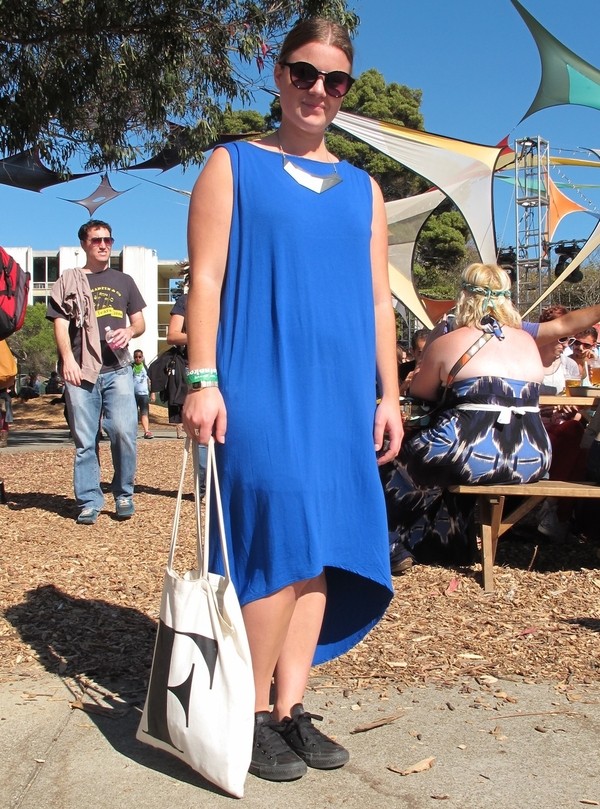 Swedish native, Frida Johansson, traveled down from from Spokane, WA (Shout-out to my hometown!), for two days of tunes.
What Frida wore:  Clothing and jewelry all from small boutiques in Sweden; Casio watch; Converse sneakers.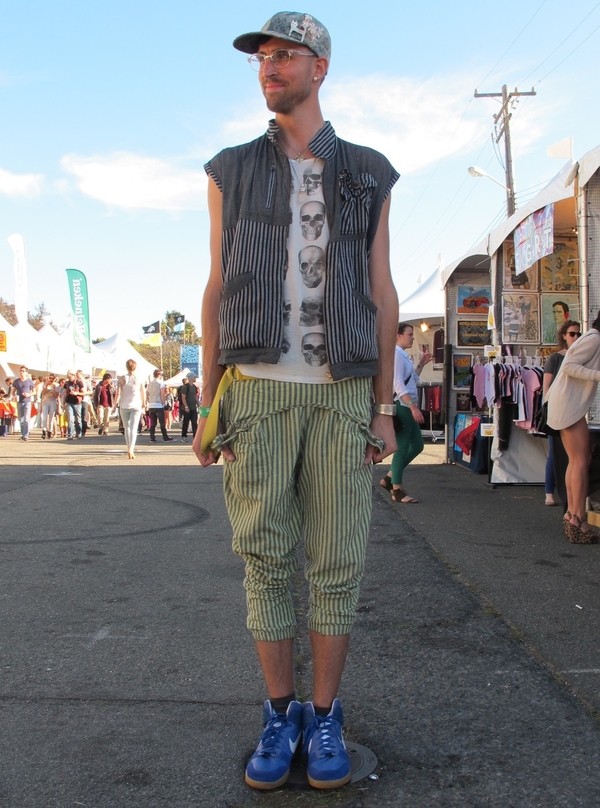 Arizona-based artist, Galen Trezise.
What Galen wore:  Mostly thrifted clothing from the current Halloween selection at Goodwill; Nike sneakers.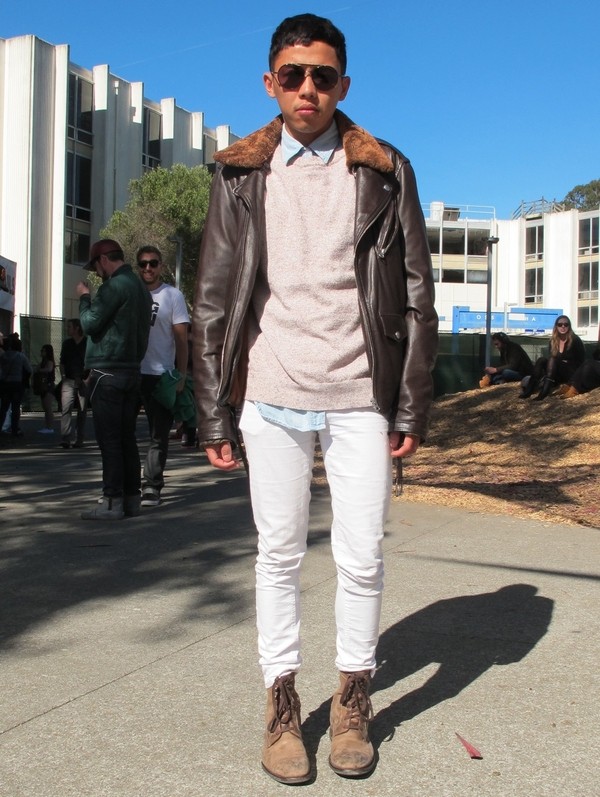 SF hair-styist-in-the-making, Emil Dizon, attends the Aveda Beauty School and posts his musings on his blog, The Talk of the Town.
What Emil wore:  APC leather jacket; Cheap Monday white denim skinny jeans; Vintage chambray shirt; To Boot New York boots; Tom Ford aviator sunglasses.
Lily Ko (lily7x7 @gmail.com) studied fashion design and merchandising at Central Saint Martins and the Academy of Art University. In addition to writing for 7x7, Lily is on the creative team at Pottery Barn, and works as a freelance stylist, writer, and designer.