By
Welcome to our weekly 'Stuff We Like' blog, where 7x7 editors talk about...stuff we like. (Check out past week's 'Stuff We Like' posts here).

1. Flip & Tumble Reusable Bag
It took being at a grocery store checkout line at a market in France and being told that they didn't even have the option of bags of any sort, to realize how behind we are about certain things in this progressive city. (Our only choice was to throw everything in the trunk of the car and just let it roll around.) I wish I'd had my locally-made, very cute Flip & Tumble shopping bag, which out of all the trendy reusuable bags out there, is by far the lightest, the easiest to roll back up into a ball and throw back in your purse. Now, I keep three with me at all times. I'm certain I've saved at least one tree's worth of bags, if not more. Only $7 a piece if you buy 7 or more. Hello stocking stuffer. -Sara Deseran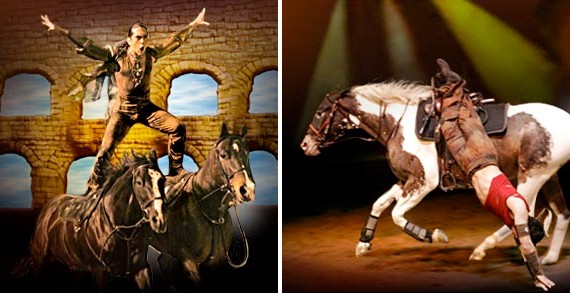 2. Cavalia
Since it's nearly Christmas and your relatives are in town, it's totally okay to abandon your urban hipness and spring for the big circus show. If you're hanging out with children this week and you have a little extra cash in pocket (and who doesn't?), don't miss out on taking them to Cavalia, the Montreal-based cirque-style horsey show set up under the big tent next to AT&T Park. Those French-Canadian carnies really know how to put on a magical show bordering on the unbelievable. Unbelievable as in a barefoot woman standing astride two horses—one foot on each—and holding the reins to six additional ones as the team of eight fly her around the arena. Or as in another woman, using nothing but her voice and an occasional toss of sand, commanding eight white steeds into a synchronized dance and gallop that will leave your jaw agape. The show closes Jan. 4, so see it while you can. -Robin Rinaldi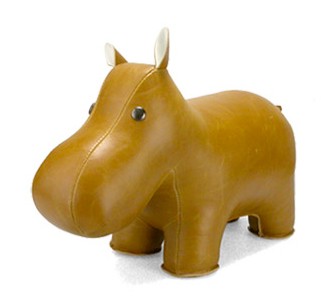 3. Gifts from ATYS
Confession: I may have never really gotten "over" the stuffed animal stage. So I was delighted to come across a far more acceptable version in these animal book ends from contemporary design store ATYS on Union Street. They've pretty much got Africa covered (giraffes, hippos, tigers, lions), but I'm going for the penguins. A perfect gift for someone who never really grew up. -Jennifer Pollock

4. Tantan Men from Asuka Ramen
If you're a ramen fan and have never tasted the wonder that is tantan men, get in the know. It's a semi-spicy broth thick with ground toasted sesame seeds, which gives it a homey, nutty flavor. Besides a few places in my native state of Hawaii, tantan is difficult to come by outside of Japan.  That's why I was ecstatic to find it at a modest place on Bush Street called Asuka Ramen. Their tantan men is slightly different (and spicier) than most, but still way more exciting than plain old shoyu or miso borth. Filled with ground pork, bean sprouts, a dash of miso and red chiles, it's a hangover helper and a cold weather-annihilator. --Laura Mason   
DON'T MISS A BAY AREA BEAT! SUBSCRIBE TO OUR NEWSLETTER.