By
Welcome to our weekly 'Stuff We Like' blog, where 7x7 editors talk about...stuff we like.
1. "Discovering" The Avett Brothers
You know that great feeling you get when you "discover" an author or musician that you love and suddenly you have their entire oeuvre to enjoy? That's the experience I'm having with the Avett Brothers, a band from Concord, North Carolina. Their latest album, I and Love and You came out last fall, but it's new to me—and just in time! The Hardly Strictly Bluegrass lineup was just announced, and they'll be performing (along with many, many others). I can't wait to hear them live. - Jessica Battilana
2. Taiwanese Eggplant
I've ordered delivery twice from Mission Chinese Food and sat down at Lung Shan Restaurant once, I've ordered the Taiwanese Eggplant all three times. I've never seen a dish anywhere that involved so much garlic (it comes with three kinds), and that's what I love about it. Its spice and depth of flavor warms me on the coldest nights, but be prepared with mints, gum and a toothbrush. If you eat it all, you will have no trouble offending everyone around you for a few days. Okay not everyone, but boyfriends, girlfriends, husbands and wives, definitely! - Laura Mason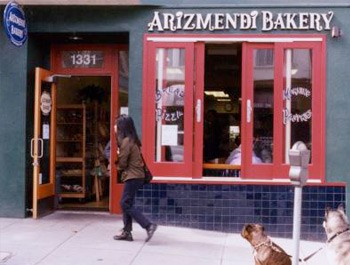 3. Arizmendi Pizza
Right up there with the farmers market, one of my favorite weekend things to do is to take a short trip to Arizmendi Bakery. Now, I've heard that their breads and pastries are to die for, but I've got a one-track mind when it comes to the shop's freshly baked goods … and it's on pizza. A striking balance between crispy and chewy, a focus on local, seasonal ingredients (yesterday's was Pt. Reyes blue cheese) and the best that sourdough crust can offer—do what I do and order a whole pie. They make only one type of pizza a day, mostly white with the occasional homemade tomato sauce treat, so check their online calendar to see what's on the menu and be prepared to wait in line. Luckily, they never seem to sell out.  —Allison McCarthy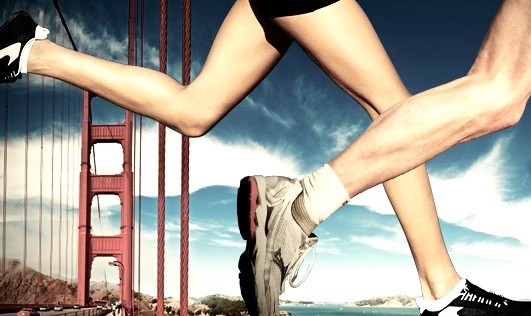 4. "Hill Training" in Marin
Theoretically, I'm running the US Half Marathon in November, which is curious, considering I've never run more than 7 miles in my life. Part of my three-month get-ready program involves "hill training," which is only semi-palatable if you do it somewhere pretty. I've found two Marin spots that have taken away the pain a bit, and they're King Mountain in Larkspur and Tennessee Valley Road in Mill Valley (followed by a much-needed pancake carb load at the Dipsea Cafe). -Jennifer Pollock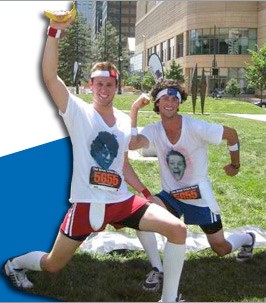 5. The Great Urban Race
A few years back I had the most fun of my life when I ran Urban Challenge—a sort of combination race/scavenger hunt/trivia contest that has you scour the city on foot or public transit trying to solve clues and find landmarks. This Saturday's Great Urban Race is very similar, except in this one, your entry fee of $60 benefits St. Jude's Children's Research Hospital. You enlist as a team of two, but you can get all your friends in on the action by cell phone (I recommend having them ready at their laptops to do instant google research), and the first 25 teams to cross the finish line can go the national race in Vegas, where the grand prize is $10,000. If, like me, you've ever been addicted to The Amazing Race, you'll love it. -Robin Rinaldi

6. Manhattans from Comstock Saloon
Is it wrong that I woke up craving a Manhattan this morning? A Manhattan from Comstock Saloon, where they make it just so, in a glass that's just right (a Manhattan should be cold and small), with three perfect housemade Maraschino cherries. Hiding away in one of those deep booths at Comstock and sipping a Manhattan might just be the best way to spend a foggy summer night. -Sara Deseran

DON'T MISS A BAY AREA BEAT! SUBSCRIBE TO OUR NEWSLETTER.