By

Welcome to our weekly 'Stuff We Like' blog, where 7x7 editors talk about...stuff we like. (Check out past week's 'Stuff We Like' posts here).

Here's what we're into this week...

1. On-the-Go Chargers from Kangaroom
As soon as I get more organized, I'm going to buy one of these brand new On-the-Go Chargers from local outfit Kangaroom. It holds up to three devices—phone, iPod,etc.—plus their adapters and a power strip, so that you can tote them and plug them in anywhere with just one plug. It's part of Kangaroom's new collection of "Tech Tamers," all geared to make your devices, wires, chargers and whatnot much less chaotic. $24.99, kangaroom.com - Robin Rinaldi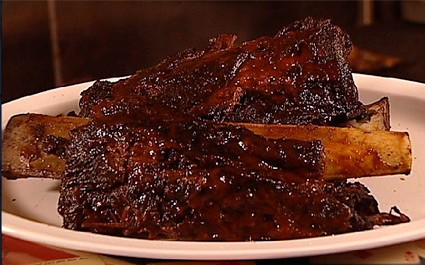 2. Baby Blues BBQ
I have recently been reborn as a meat eater after almost ten years of vegetarianism and to celebrate, I've been walking the block or two from my house to Baby Blues BBQ to enjoy their insanely delicious meat selection. I tried their platter of half baby back ribs and half Memphis-style ribs, and I just about died of happiness. The baby back meat was falling off the bone while the Memphis style was lean, juicy and smoky. They've always got four different sauces to smother your meat with and each of their dozen or so sides (creamed spinach, mashed sweet potatoes, mac 'n cheese, yum!) are gold-medal winners in my book. Baby Blues, consider me a convert! - Laura Mason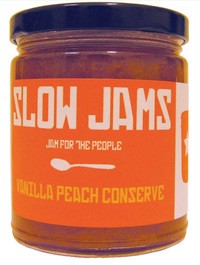 3. Slow Jam
I fully intended to make my own jam this summer. There's still time, but in case I don't get around to it, I'm happy to report that Slow Jams' superior product—including the vanilla-peach conserve—is an outstanding alternative to homemade (and now available both online and at Bi-Rite market!  -Jessica Battilana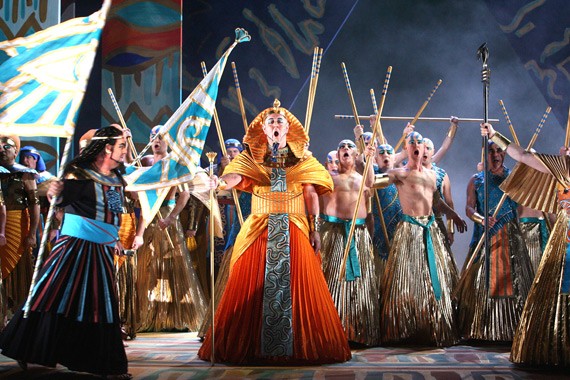 4. SF Opera's Aida
I certainly wouldn't consider myself an opera aficionado, but after last season's Girl of the Golden West performance, I decided it was about time to give the opera more play on my calendar. That being said, I was lucky enough to attend Friday's opening night of Aida, which (gasp!) I have never seen. The show, along with the black-tie cocktail and dinner gala beforehand, made for one of the most extravagant evenings I've ever had. The usual characters in attendance at the War Memorial—I spotted Willie Brown, Dede Wilsey, Nancy Pelosi, Yo-Yo Ma—watched in awe as the enormous cast (I'd say there were at least 100 chorus members onstage at points) told Verdi's classic story of war-torn Egypt from the perspective of a royal love triangle. A true spectacle, I'd say it was the best choice by far for the SF Opera's 88th season opener. The set, costumes and talent were nothing short of extraordinary. Splurge on a ticket and dress the part. sfopera.com - Allison McCarthy 

5. Zuni Cafe's Bloody Mary
Last weekend I had the all-too-frequent experience of enduring a mediocre Bloody Mary. It's the kind of drink you can mess up...bad. For the real deal, splurge on the venerable Zuni Cafe's edition, made with aged balsamic vinegar, the same tomato juice they use for their pizza sauce (roasted tomatoes and garlic), and a delicious mixture of red onions, jalepenos, shallots and red peppers. It's a breakfast of champions. - Jennifer Pollock
DON'T MISS A BAY AREA BEAT! SUBSCRIBE TO OUR NEWSLETTER.