We present to you our favorite local gems in the arts and culture department.
SIGNAGE: 5Ws Project
A throwback to elementary school English lessons on information-gathering, the five Ws (who, what, when, where, why) have morphed from concept to tangible reality around 5th and Mission streets. The 5Ws is a project of 5MPlaceWorks, a program led by Intersection for the Arts in collaboration with the 5M Project. Large-scale light sculptures illuminate downtown with questions provoking thought about the community. WHO, the first in the series, is a 10-foot, 300-pound steel bench in Mint Plaza that glows fluorescent green at night.
EVENT SPACE: Nourse Auditorium
A passion project of City Arts & Lectures founder Sydney Goldstein, the freshly renovated Nourse Auditorium takes over 
as the cultural venue of choice while Herbst 
Theatre undergoes a seismic retrofit through summer 2015. The historic, Spanish Revival-style hall, which has been out of commission (and serving as storage space for the SF Unified School District) for 30 years, hosts Gloria Steinem on June 3.
FEMME FATALE: Metal Mother
Up-and-comer Taara Tati is the delicate force behind Oakland's Metal Mother, whose sophomore album Ionika dropped in April to rave reviews from Vice and landed her a cover story in the San Francisco Bay Guardian. Her moody, thickly layered art-pop music—laden with lyrics and sounds inspired by Celtic traditions, ancient warrior women, and Druids—is both mesmerizing and haunting, conjuring comparisons to Björk, Grimes, and Lykke Li. This girl's one to watch.
ART INSTALLATION: The Bay Lights
Leo Villareal's masterpiece has secured its spot as a symbol of San Francisco, right up there with cable cars, Coit Tower, and the Golden Gate Bridge. The Bay Lights, a dynamically shuffling, 25,000 LED light installation sparkles to life from dusk until 2 am every night for the next two years.
FIELD PRESENCE: Mark di Suvero Sculptures
These behemoth steel beams tinged International Orange blend seamlessly into the waterfront at Crissy Field. The artist's eight industrial sculptures—clearly influenced by his years living in the Bay Area—make up a free outdoor exhibition, which is the first in a series of offsite programming by SFMOMA. The museum teamed up with the National Park Service and the Golden Gate National Parks Conservancy to build this public art offering akin to Seattle's Olympic Sculpture Park. Through May 2014 (Marina)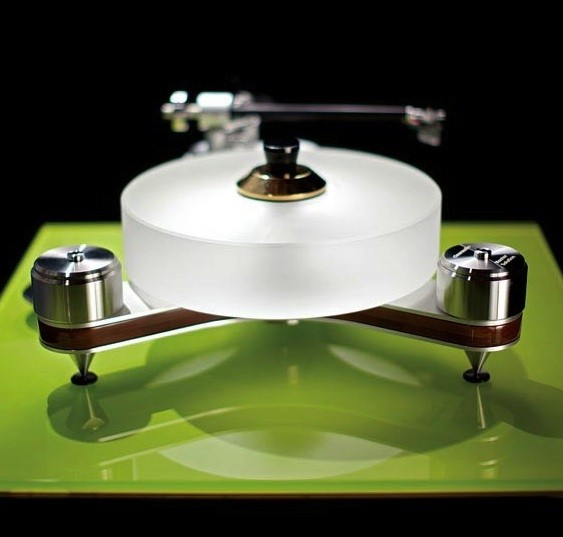 photo by Paul Dyer
TUNE UP: Elite Audio Systems & Cafe
This hidden gem of a showroom serves up everything from coveted vintage turntables to state-of-the-art digital music systems. The in-house Blue Bottle cafe makes Elite Audio Systems & Cafe a favorite among the tech scene. Square's Jack Dorsey hosts meetings and events here—the 
entrepreneur even brought the crew of 
60 Minutes to this chic-meets-geek spot to film an interview.
COMING SOON: Second Act Marketplace
The Second Act Marketplace and event space taking over the old Red Vic location is slated to open this September and will host film screenings (to honor the venue's storied past) in addition to readings, comedy, acoustic nights, and offbeat theater. Market stalls include Raw juice bar, Spice Hound, New Orleans-style takeout joint High Cotton, and Georgian (the country, not the state) food stand Lali's.
BEST BEATS: Local Bands to Keep Your Eyes On
Former Girls front man Christopher Owens may be 
getting some flak for ditching his group, but his first solo album Lysandre (complete with flute, saxophone, and classical guitar) shows his soul searching. Toro Y 
Moi's Chaz Bundick recently took up residence in Berkeley, and the 
chillwave sounds from January's Anything 
in Return are perfect 
for a lazy drive down 
the Great Highway. Oakland's Wax Idols get props for their brand of dark garage punk on Discipline + Desire (released in March), and Sonny & the Sunsets' contagious indie rock runs rampant in this month's Antenna to the Afterworld.
BOOK KEEPER: Bayview Public Library
Originally a storefront in the 1920s, the Bayview Public Library was rebuilt in February and is now stocked with 9,000 square feet of books, a living roof, and state-of-the-art solar panels. The series of mosaic-like, black-and-white photograms by artist Ron Saunders and brightly painted interior add a modern touch, while the history of the branch is preserved in glass art panels depicting the library's past.
ARTIST YOU'VE NEVER HEARD OF: Hung Liu
Despite being considered one of the most influential Chinese-American contemporary artists today, the revered Mills College professor has remained largely under the radar in the Bay Area. Her richly textured paintings blend references to historical events with traditional Asian-inspired imagery and are on view at the Oakland Museum of California retrospective (and in an accompanying book) "Summoning Ghosts" through 
June 30.
This article was published in 7x7's June issue. Click here to subscribe.