A new coffee kiosk hardly makes a drop in San Francisco's well-caffeinated pool of options, but when legendary design house Heath Ceramics partnered with beloved Blue Bottle Coffee, it gave us serious jitters. But, of course, the new location is much more than just a showcase for artful lattes—even if they are served in glorious handcrafted mugs. Architect Charles Hemminger transformed the former linen supply warehouse into a showroom lined with plywood shelves (reminiscent of the old Sausalito factory) to frame Heath's famous dinnerware and an interactive kitchen primed for chef demonstrations, plus an operational tile factory complete with custom kilns, design and development offices.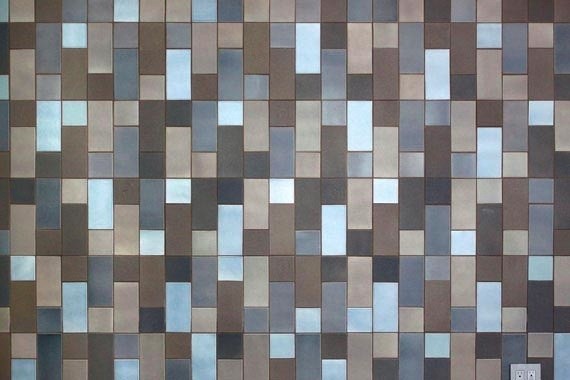 At the center of it all, clay is glazed and transformed into tiles for soon-to-be beautified homes. "It's really exciting to stand in one place and see the full operations of a business," says owner and creative director Catherine Bailey, whose space also highlights works by California craftspeople, such as light fixtures by LA's Adam Silverman and Alma Allen coffee tables.
This spring, the spirit of collaboration will come full circle with Heath's Blue Bottle collection, in colors plucked from the onsite kiosk's tile backsplash, to be sold exclusively at this location. Bailey signed a 34-year lease, so expect decades of creativity to come.
This article was published in 7x7's November issue. Click here to subscribe.