As glorious as San Francisco and the Bay Area are, some weekends just call for a getaway. Maybe it's one, or five, too many foggy mornings or you just need a change of scenery for a couple days. Whatever the case, one of the best things about SF is that it makes getting to other part of America, and the world, accessible. Here are three weekend jaunts that are a short hop from SFO.

Tahoe. But wait, you may say, winter is over. Yes it is, but while Tahoe is one of the best winter getaways in America, it's also a premier summer destination. This couldn't be any truer this year when the Tahoe Basin areas open this weekend, weeks before they typically open because of the low amounts of snow this past winter. Plan your trip around Independence Day and you can catch South Lake Tahoe's annual fireworks display, which is considered one of the largest in the U.S.  While the water temperature of Lake Tahoe is considered too cold to swim in by most people's standards, water activities still abound, including stand up paddle boarding, which is becoming a popular activity on Tahoe. Which part of Lake Tahoe you stay at depends on your interests. South Lake Tahoe is generally considered the most popular and accessible part, while North Lake Tahoe is more rustic and less crowded.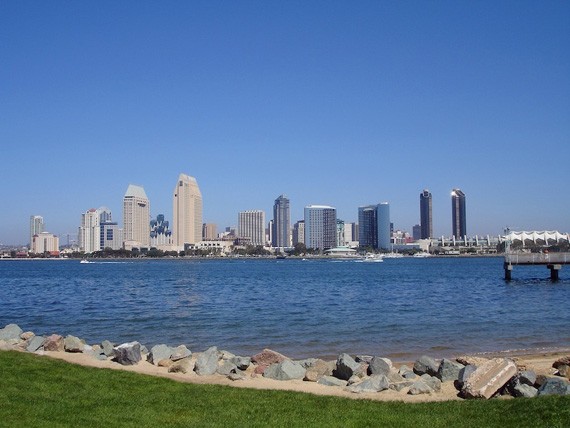 San Diego. With one of the most comfortable climates in America, there's no denying that San Diego is one of the west's best weekend getaways. Lined with beautiful beaches along the Pacific coastline, visitors could spend the entire weekend just beach hopping. If you won't be renting a car, consider staying in the Gaslamp Quarter. Petco Park is within walking distance and the San Diego Trolley has numerous stops within walking distance. If you'll have a car and want to get in ample beach time, consider Mission Beach, Pacific Beach, or La Jolla. For a little cultural spice to your trip, you can be across the Mexico border in a half hour to Tijuana, the largest city on the Baja California Peninsula.

Palm Springs. For an escape from the June gloom and find out what summer is supposed to feel like, then Palm Springs is the place. Ask most locals what people do in Palm Springs and they're likely to respond with "nothing". Most people go to Palm Springs for warmer temperatures and sun, as it sees over 300 days of sunshine per year. There's no shortage of hotels with outdoor swimming pools. If you want to feel like a million bucks then check out the The Parker, which is one of many luxury hotels in Palm Springs. For more budget-friendly accommodations where you're likely to meet others, then consider The Saguaro or Ace Hotel. For something unique to do outdoors, take the aerial tramway to the top of San Jacinto or explore Joshua Tree National Park. Dig out your shorts and t-shirts as summer daytime temperatures are typically in the 100s. If you want lower temperatures, the fall months see a 10-20 degree drop.

What's your favorite weekend getaway?