This weekend marks the 40th Anniversary of Harvey Milk's production of the Castro Street Fair. San Francisco based Kryolan Cosmetic's Director of Education and makeup guru, Dominic Cruz, shares with us his list of five unique items that will turn up your flair for the fair.
Kryolan Cosmetics has been a cosmetic industry leader for over 65 years. Traditionally known for their highly pigmented and color-intense shades, it's easy to see why you'd want to pay Kryolan a visit for your fantasy street fair needs. The good news is, their headquarters and showroom are right in our backyard.
High Definition Skinliner            
"A semi-permanent eye and lip liner… create temporary tattoos or just fun designs for the day," this liner is as precise as it can get, and will last all day without running. Make sure you have a good makeup remover handy at the end of the night, it's THAT waterproof! 
Lip Stain
"A lip color that will literally make a long lasting impression on your lips." We all know the fair is all about the eats and beats, this matte and smudge-proof lip fluid won't stray while you graze along the street. 
Lip N' Cheek
"A two in one product for both lips and cheeks." If you're looking for a more natural touch, this water resistant cream will be the second best thing at the fair to make you blush. 
HD Micro Foundation Matifying Liquid
"A perfect foundation that will even out skin tone and leave your skin flawless. Self settling, and does not require powder"
HD Micro Primer
"This product is a must have for everyone looking for flawless skin. The Micro Primer fills in and smoothes out the surface of the face." One of Dominic's favorite items, this primer is said to leave your skin looking younger and prettier, even before makeup is applied.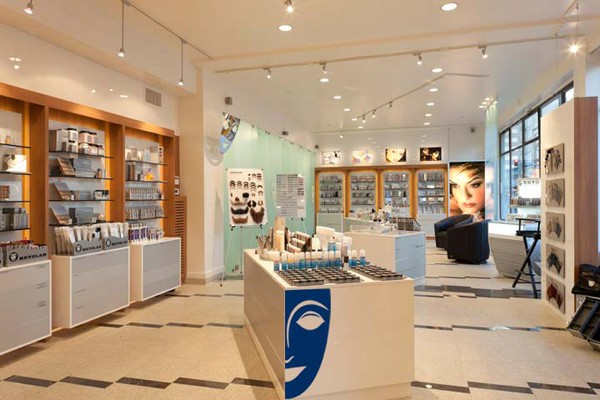 To get your Kryolan fix, visit their showroom at 134 Ninth Street in SoMa.