Life without margaritas would be a dismal one. As everyone's favorite tequila drink, it's a mainstay at parties, bars and on beaches. But just a few years ago, they were far from popular.
We have celebrity chef and recent Top Chef Masters contestant Rick Bayless to thank for changing that. He's has been championing Mexican food and its perfect companion the Margarita for decades. When he opened his Frontera Grill 23 years ago, tequila could rarely be found on liquor store shelves. Today, his restaurant serves more than a dozen versions of the drink, but Bayless's favorite remains the refreshing cucumber-and-lime Summer Margarita.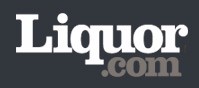 Liquor.com bring us Rick Bayless's story, his recipe and the perfect snack to go along with it: Bacon-and-Tomato guacamole!
Summer Margarita
Contributed by Rick Bayless
INGREDIENTS:
• 3 cups Peeled, seeded, and thin-sliced cucumber (1 large or 2 medium cucumbers)
• 1.5 cups 100-percent-Agave silver tequila (Milagro or Cazadores)
• 1 cup Fresh lime juice
• 1 cup Simple syrup*
• Half a lime
• Kosher salt or other coarse salt
• Garnish: Cucumber slices
• Glass: Martini
PREPARATION:
In a blender, combine the cucumber, tequila, lime juice and simple syrup, and blend until the mixture is as smooth as you can get it. Strain into a pitcher, cover and refrigerate until chilled, about 1 hour. Moisten the rims of three 6-ounce Martini glasses with the cut side of the lime half. Spread the salt on a small plate and upend the glasses into the salt to crust the rims. Fill a cocktail shaker three-quarters of the way with ice and add 1.5 cups of the cucumber mixture.
Cover and shake for 10 to 15 seconds. Strain into the prepared glasses. Garnish with cucumber slices. Repeat with the remaining cucumber mixture, to make a total of 9 cocktails.
*Simple Syrup
•1.5 cups Granulated sugar
•1.5 cups Water
•1 tbsp. Fresh lime juice
Combine all the ingredients in a small saucepan over medium-high heat. Bring to a simmer, stirring constantly to dissolve the sugar. Remove from the heat, cool and store in a closed container, preferably in the refrigerator for optimal freshness.
Bacon-and-Tomato Guacamole
Contributed by Rick Bayless
INGREDIENTS:
• 5 Strips medium-thick bacon
• 3 medium-large Ripe avocados (about 1.25 pounds), cut in half and pitted
• Half a medium white onion, chopped into .25-inch pieces, rinsed with cold water and drained
• 2 or 3 Canned chipotle chiles, removed from canning sauce, stemmed, slit open, seeded and finely chopped
• 1 medium-large Round ripe tomato, cored and chopped into .25-inch pieces
• .25 cup (loosely packed) Fresh cilantro, coarsely chopped
• .5 tsp. Salt
• 1 to 2 tbsp. Fresh lime juice
PREPARATION:
In a large (10-inch) skillet, cook the bacon in a single layer over medium heat, turning occasionally, until crisp and browned, about 10 minutes. Drain on paper towels, crumble coarsely and set aside. Scoop the avocado flesh into a large bowl. Using a potato masher or a large fork or spoon, mash into a coarse purée. Add about two-thirds of the bacon, along with the onion, chipotle chile, tomato and cilantro (save a little cilantro for garnish if you wish). Stir gently to combine. Taste and season with salt, usually about half a teaspoon, and enough lime juice to add a little sparkle, 1 to 2 tablespoons. Cover with plastic wrap directly on the surface of the guacamole and refrigerate. To serve, scoop the guacamole into a serving dish and sprinkle with the remaining bacon (and cilantro if desired).